After the US-China trade war warmed up, the Customs seized a sharp increase in the number of "washing places" in Taiwan. The Customs said in August last year, a total of 15 suspected illegal transshipment cases were seized in the first eight years of this year. Only six cases were found in June and July this year. Most of them were bicycles and plastic film.
The US and China have played a tariff war, and the Customs strictly guarded the mainland's manufactured goods (MIC) to come to Taiwan to wash the production area. In May and June of this year, the US-China trade war gradually turned from the truce at the beginning of the year to the tension, making the case of the washing place in six. And the surge in July.
Since the outbreak of the US-China trade war, the Customs has been focusing on the MIC goods washed into "MIT" (made in Taiwan) cases. Statistics have been found in the past 15 years. Officials said that only six cases were found before June this year. In the two months of June and July, there were nine suspected illegal transshipment cases. This shows that many traders are trying to get through the conflicts between the US and China.
Observing the seizures of these cases, officials said that the 15 illegal transshipment goods were mostly bicycles, plastic films, computers, watches, etc. The patterns of seizures were also very diverse. For example, Kaohsiung Customs has seized a stainless steel sink from the mainland, but it was marked as MIT; Taipei Customs has also found that it only reorganized the imported goods for the mainland, and did not transform it. The outer packaging was also marked as MIT.
Among the 15 cases that have been seized, four cases have been determined to be penalized. Two cases are based on the "Trade Law", which are plastic film and electrostatic labels. The other two are based on the "Customs Smuggling Ordinance". . As for the remaining cases seized, it is currently being investigated by the Trade Bureau.
The Customs pointed out that in order to safeguard MIT's reputation and Taiwan's industrial trade interests, the industry is reminded to comply with relevant regulations, and carefully check whether the products meet the essential transformation requirements before export declaration, and declare them in good faith to avoid penalties.
Shanghai last month, the amount of monthly cabinet refresh all previous records
reporter Li Ximing / Taipei

Shanghai Port Group (SIPG) data show that Sino-US trade war has not so far affected the performance of Hong Kong, and on the (seven) in a single month in May Shanghai the amount of previous records to refresh the cabinet.
SIPG statistics, Shanghai in July to 3.855 million TEU cabinet volume hit a record high, to refresh (2018) 3.812 million TEU in September written record, the cumulative January-July this year, the port cabinet has reached 25.391 million TEU, more than last year continued to grow 5.5 percent, ranking mainland China and the world's largest container port.
Another hearing, Shanghai Lingang Free Trade Zone new film test area yesterday (twenty) held the opening ceremony, south of the port range planning new film Shanghai Free Trade Zone Experimental Zone Shanghai Dazhi River, east of Jinhui Port and Yangshan Island, Pudong International the south side of the airport area. In accordance with the principle of "overall planning, step by step," first start Nanhui new town, port equipment? Industry area, small Yangshan Island, south of Pudong airport and other areas, an area of 119.5 square kilometers.
The new film will mark the port area of the free economic zone recognized competitive internationally, to achieve the investment management area between the new movie and overseas convenient, free access of goods, capital flows facilitation, transport highly open, freelance staff, information fast Unicom, to create a more special economic zones function with international influence and market competitiveness, create an open innovation, ecological wisdom, production integration of the city, should the industry livable modern town, active service and integration into major national strategy, opening up the service overall strategic layout.
The new film Zone was set up means that the management structure of the new film district official surfaced, and after the 2015 FTA expanding area management structure adjustment, except under the Area Authority, the Harbor District new movie new Department of Management Committee exercise of governmental authority Shanghai government agency.
Lingang day management approach new film Shanghai free trade area experimental zone promulgated in the form of government regulations, clear management system and mechanism Lingang new film area, after the opening ceremony, Shanghai authorities said next week with the Shanghai municipal government will release 50 new film zone Article Implementing Regulations. Allegedly, the mission and mandate new film port area construction is to build special economic zones function more international market influence and competitiveness.
US Trade Representative's office has made the second round of tariff adjustments to the list!

The United States since August 13 announced the postponement of part of the new round of tariffs on China, and recently announced that it would make the list of the second round of tariff adjustments!

It is reported that the list of Chinese-made furniture, routers, baby products and so on has been removed, which means that these products will not affect the current round of tariff by 10%!

It is understood that the removal list, a warning is due to a number of Western media and many mainstream financial institutions and scholars issued, said the taxation of these commodities will hurt the US people.

In the August 17, "List 4A" list to remove the wooden furniture, plastic furniture, metal frame chairs, routers, modems, strollers, bassinets, cribs and so on.

But there is still a lot of related merchandise is still lying among the list! September 1 will continue to face the threat of tariffs.

All along, most of the US baby-related products, the production and processing by China. June "$ 300 billion in tariff hearing," American Baby Products business noted, "In addition to China the second country can not replace."

In the furniture field, China has been the world's number one furniture production, consumption and exporting countries, production accounted for more than 25% global market share.

According to the authoritative data show that since the United States to impose tariffs on China's furniture, furniture nationwide price index in July rose 3.9 percent, including baby furniture prices surged 11.6% year on year!

It is understood that the total value of goods and tariffs in the United States more than $ 20 billion, accounting for one third of these total US imports of goods each year, so the experts say, will not only directly affect the tariffs of these products in the United States, but will affect the sales of related products in the United States!

Some of the goods "List 4A" list are excluded from the United States, in fact, largely the United States in order to avoid further exacerbating tariffs on such products.

In the end is smart or cunning, Burongfenshuo.

(Reorganization of content from search navigation network)
Ningbo Zhoushan Port Vale and deepen cooperation

August 16, the world's largest iron ore producer Vale do Rio Doce (Vale) signed a memorandum of understanding with Ningbo Zhoushan Port Group, to further deepen cooperation between the two sides. Vale said it was another milestone in the implementation of agreed under the "maximum extent to enhance the quality of iron ore," the pillar strategy.

According to MOU, Ningbo and Zhoushan Port Vale Group will seek to deepen cooperation, opportunities for synergies, supply Vale produced the world's best quality iron ore products to Chinese customers. The two sides will also seek opportunities to deepen cooperation in logistics and supply chains.

Vale CEO of Bain Duo (Eduardo Bartolomeo), "said Vale has established with China 46 years of commercial cooperation, we are proud of this long-term partnership. Memorandum of Understanding signed today strengthens Vale ties between the company and Ningbo-Zhoushan port, one of China's most important port partners. we look forward to continue to explore further opportunities for cooperation and ways of cooperation to ensure that we are able to get the world's best iron in China customers ore products. "

Zhejiang Harbor Group, Ningbo Zhoushan Port Group Party secretary, chairman Mao Jianhong said the rat wave lake ore transit terminal operation so far, although only just three years, but the amount of iron ore unloading rapid growth, this everything is inseparable from the strong support of CVRD and other partners. Focusing on the 'close to the Chinese market "strategy in the current Vale, the two sides have a broad space for cooperation and great potential for cooperation, the two sides hope to sign this as an opportunity to further deepen cooperation and achieve win-win situation.

Vale, based in Rio de Janeiro, Brazil, with operations in five continents, is the world's largest iron ore and pellet producer and the largest producer of nickel metal. Vale operations in Brazil and other parts of the world with large-scale logistics systems, including railroads, maritime terminals and ports, which are integrated with mining operations. The company also has a logistics center to support the global distribution of iron ore.

Ningbo Port in Zhejiang Zhoushan Port as one of the main business of the Harbor Group, is an important container ocean route to Hong Kong in mainland China, the nation's largest transit base for iron ore and crude oil transit base, an important domestic liquid chemical storage and transportation base and East China China's major coal, grain storage and transportation base, is one of the main hub of the country.

2018, Ningbo Zhoushan Port cargo throughput of 1.08 billion tons, an increase of 7.3%; container throughput of 26,378,000 TEUs, an increase of 7%, container volume rankings qualify for the world's top three in the latest Xinhua ‧ Baltic and International Maritime Center development index rankings, Ningbo, Zhoushan Port jumped from 18th to 14th in the world.

It is worth mentioning that, after nearly six months of a major dam-break accident occurred in January of this year, Vale announced in July last year shut down a quarter of 93 million tons of iron ore with an annual capacity of resumption of production time. And in recent days, you can see from public information, Bain duo came to the world's largest iron ore demand in China, met with intensive China Steel Industry Association, China Wu Po River Steel Group, COSCO shipping and so on.

(Source: Shipping Exchange Bulletin)
Tropical depression fastest 21 into a typhoon in Taiwan to be seen whether the impact of
the latest update: 2019/08/21 09:51


Central Weather Bureau observer, the Philippines, eastern seas a tropical low pressure intensified into a typhoon may be 21 or 22 days. (Figure taken from the Bureau of Meteorology website cwb.gov.tw)


(Central News Agency reporter Wang Shufen Taipei 21 (Xinhua)) Central Weather Bureau observer, the Philippines, eastern seas a tropical low pressure intensified into a typhoon might today or tomorrow, but the future is still uncertain path large, remains to be seen whether it will affect Taiwan.
Meteorological Bureau pointed out that this tropical low pressure of about 1550 km south-east from Eluanbi, the structure is reformed, the next north north west, moving towards the direction of Okinawa, but the path is still uncertainty.
Bureau of Meteorology said that if the future of the Pacific high pressure reinforced, typhoon near Taiwan's big chance, but still pay close attention to the development of the form, as the typhoon, Meteorological Bureau.
However, the weather bureau predicted that after this tropical depression formed typhoon, whether or not to come to Taiwan, moving, peripheral circulation may affect Taiwan's weather.
Trade war disturbances in financial markets, foreign portfolio investment in eight quarter low
of CNA


Central Bank 20 release second quarter balance of payments, by the US-China trade war impact , merchandise trade surplus of 14.42 billion US dollars, compared with the same quarter last year, a decrease of $ 3.58 billion and portfolio investment outflow slowed, foreign portfolio investment inhabitants hitting 8 season low.

Central Bank statistics, the current account surplus in the second quarter of 2019, 17.56 billion US dollars, compared with the same quarter last year, a decrease of $ 180 million, the financial account net assets increased by $ 13.7 billion, is already a net outflow of 36 consecutive quarters, the longest continuous record in the history of record net outflow of financial account ; central bank is prepared assets increased to $ 2.45 billion.

The central bank further noted that the terms of the current account, second quarter merchandise trade surplus of 14.42 billion US dollars, compared with the same quarter last year, a decrease of $ 3.58 billion, mainly due to exports by the US-China trade friction unsolved, the global economic slowdown and the growth momentum of international raw material prices continued residence and other low impact, compared to the same quarter last year, a decrease of $ 8.52 billion; imports due to reduced demand derived from exports, also decreased by $ 4.94 billion over the same quarter last year.

US-China trade war brought not only reflected in the merchandise trade surplus decreased investment securities can also be discerned. The second quarter of this year, net portfolio investment assets increased by only $ 10.44 billion outflow slowed in which residents of foreign portfolio investment net increase of only US $ 10.16 billion, the most since the third quarter of 2017, nearly eight quarter low.

Central Bank officials explained that under the impact of the US-China trade war, global equity and currency markets are affected, Taiwan's financial market is relatively stable, people may focus on this, overseas investment securities assets become more wait and see.

As for the financial account net outflow of 36 consecutive quarters, the central bank said the current account surplus countries, mostly financial account, net assets increased, indicating that the country's net outflow of funds; countries have current account surpluses, such as Japan, Singapore, South Korea, Germany, Russia and Taiwan, the financial account showed more increase in net assets situation.
Maersk Warning: trade war or lead to decline in the next two years Cargo demand

the world's largest shipping company Maersk Group recently warned that Sino-US trade war is affecting economic growth will curb container cargo, cargo demand is expected to result in next year fell 1%.

Maersk on this year's global container cargo traffic growth is expected to remain at 1% to 3%, however, Maersk believes that with the Sino-US trade war heating up, may cause the growth rate of only low point of the target range. Maersk said the new levy tariffs between China and the US, together with the United States is expected to perform duties in mid-December, and will cut as many as 1.5% of the global container demand in 2020.

Maersk pointed out, by the impact of Sino-US trade war, the United States has been part of the import business from China to Vietnam, Korea, Thailand, India and Mexico, the two influence each other to levy tariffs significantly. Considering the slowdown in manufacturing growth, as well as the United States may continue to levy tariffs on Chinese Chukoushangpin many uncertainties, if the United States continue to impose 10% at the end of tariffs on Chinese goods to $ 300 billion according to the original plan, by 2020 global demand for Cargo probably will be down 1%.

Although the global container trade in the second quarter of 2019 compared with the same period last year increased by 2%, but all the major economies have suffered economic slowdown, the negative impact of escalating trade restrictions also put pressure on trade growth.

World Trade Organization (WTO), said global commodity trading volume growth could still remain weak in the third quarter of this year. WTO August 15 released the latest World Trade Outlook Indicators (World Trade Outlook Indicator, referred WTOI) was 95.7, lower than the previous version and much lower than the index index value of 100, indicating that the reduction of commodity trading volume continues to expand, and is expected to continue in the coming months.

The second quarter of this year, Maersk interest, taxes, depreciation and amortization profit (EBITDA) in 2018 with the same period increased 17 percent to $ 1.4 billion compared to better than analyst expectations of $ 1.24 billion; container volume growth of about 2% revenue increased slightly to $ 9.6 billion. Actual profit growth from the same period in 2018 of $ 15 million to $ 134 million.

Maersk CEO Shi Ren cable (Soren Skou) said that Maersk has made solid progress in the second quarter, the comprehensive consolidation measures to bring synergies of $ 1 billion, completed ahead of schedule to drive profitable growth. Maersk to carry out a major restructuring last year, selling oil and gas business, specializing in freight and logistics business.

In addition, benefit from the shipping rate hike, and increased freight costs decline, Maersk maintain annual EBITDA of $ 5.0 billion in forecast unchanged. Cable Shi Ren said: "For our business, the demand factor is about consumers and consumer spending, rather than the current US tariff consumers optimistic view, wage inflation and a steady market confidence in the current global demand to sustain growth momentum. we expect that by the end of next shares will maintain this momentum. "

(source: international ship network)
"DJ online" international situation tight, shipping generally bearish outlook
2019/08/16 09:45
MoneyDJ news 2019-08-16 09:45:07 reporter Liu Wan Qing reported

to (2018) in the second half due to tax increases lead to a trade war vendors active ship, triggering tidal shipping, container shipping boom in shipments this year, Trump then the levy tariffs on $ 300 billion project, although the deadline from the original September 1, 2009, until December 15, but container shipping due to overcapacity, although the third quarter is a peak season, but shipping companies price increases difficult to achieve, the fourth quarter is expected to reduce tariffs to promote the class; air transport parts, transport demand this year continued reduction, but the anti-feeding may be transferred to Shenzhen, South China import and export of goods movement; you need to continue to focus the bulk As feed demand due to the impact of Chinese classical swine fever brings.

Container shipping prices failure, Q3 is not busy season

for trade war tax impact, Bank of the Philippine (5609) pointed out that indeed Container Line in early August, early American tax lines are crowded number, but did not expect to see the back of particularly optimistic, because the whole the transport capacity, the ship continued impact of the European water line transport capacity, and the original ship crowded European lines to the United States, more transport capacity expansion, so the August 1 price action did not succeed shipping companies, including the future of the season to levy service fees the amount will be August 15 before attempting prices.

With tariffs of view, the United States and China Eastern Airlines online Friday (9) offer of $ 2,660 per FEU freight, from the previous month (August 2) a decrease of $ 141 per FEU US West tariff of $ 1,474 from the previous month decrease of $ 115.

Bank of the Philippine goods in order to embrace the industry's perspective to assess the present situation, consider flagging freight, container shipping market conditions in the third quarter as a whole belong to is not busy season, coming in the fourth quarter also heard Container Shipping Alliance has planned to maintain the tariffs through reducing class China's export volume also reduce interference where there has been a trade war, but by the Taiwanese businessmen returning to Taiwan, led by Taiwan does have to enjoy the benefits of a single turn, the US export volume growth there.



Air cargo continued reduction, the Hong Kong Airport paralysis has little effect

The air part, trade war, because China needs Qudan, large shipments of semiconductors and other electronic components important reduction, caused by air shipments continued to decline, with the first half of this year, Taiwan's exports (Taoyuan) reduced by about 9%, but the United States line increased 8.8%, but 8.5% decrease in Europe, Asia-Pacific decrease of 14.5%; imports as a whole declined by 4.5%, but the United States increased 0.6%, Europe increased by 3%, 7.7% reduction in the Asia-Pacific.

To look at the three places, Hong Kong import and export of goods to China town, near the airport, although 2 of 2 degrees by the impact of anti send the crowds paralyzed some of the flights taking off and landing, but the cargo plane taking off and landing time to focus on the middle of the night, remained normal landing, for air transport has little effect, but the potential is still the possibility of a strike, in order to avoid future airport strike to transport goods, the owner is now also actively sought out the goods transferred to Shenzhen, Hong Kong airport to avoid being affected.

Because of Hong Kong's major commodity reliance on cargo aircraft, although the three places a large number of flights between Hong Kong and nearly 2 was canceled, but the Bank of the Philippine pointed out that Taiwan, the overall Hong Kong and Taiwan exchanges flights tank capacity of up to approximately monthly 2-30000 ton, the actual demand is only about 3-4 tons, 2nd overall tariffs, shipments are not large impact.

If the adjustment to Shenzhen transport, goods lower for the owner in terms of overall treatment costs, can save money, but Taiwan to Hong Kong, Shenzhen, much higher than the number of cargo aircraft far less in the future if the goods to Shenzhen goodbye to increase, you need to look at what impact.



Soybeans in bulk and then into a bargaining chip, but the influence of classical swine fever greater demand

with the smoke of a trade war breaks out, China also resorted again to stop the US soybean purchases as sanctions, but the response to the previous term, the bulk of the industry, since the Chinese self-sufficiency insufficient amount of soybeans is bound to be purchases from abroad, South America, usually the first choice, for small and medium sized bulk ships, bound for South America a few days longer, prices do not fall.

But in fact this year because Chinese domestic swine fever epidemic continues to spread, the number of pigs continued to decline, the industry statistics to year, rough estimate for the total amount of feeding by about 200 million, about one third of the original amount of breeding, raising the total amount to the end of more may be cut, showed a decreasing demand for feed, soybeans depressed overall demand in China, estimated to affect some small and medium shipping needs.
The United States will defer some Chinese goods tariffs

evening of August 13, the CPC Central Committee, vice premier of the State Council, China-US comprehensive economic dialogue Chinese people led by Liu He, with US Trade Representative Laitexize, Finance Minister Mu Nuqin call. The Chinese side made solemn representations to the US side intends to issue September 1 for Chinese exports to the US tariffs. The two sides agreed to talk again in the next two weeks. Minister of Commerce Department Zhongshan,中国人民银行Governor Yi Gang, deputy director of National Development and Reform Commission Ningji? Attended the call.

US Trade Representative's office said Trump will postpone scheduled for next month, the government began to impose 10% tariffs on certain Chinese products, including laptops and cell phones, including the US Trade Representative's office said in a statement, other products tariffs will be postponed to December 15, which includes "computer, video game console, some toys, computer monitors, and certain clothing and footwear products."

The news came out, the three major US stock indexes shot up sharply.

Industry professionals believe that due to the recent global capital market is being repressed too large, once the market with the message, there will be very easy to market "wind-driven grass move", but poor sustainability of this market, the future market ups and downs how important key depends on the direction of development of things.

Despite the current economic development in China face many new risks and challenges, economic downward pressure, but China always maintain strategic focus, do not emphasize short-term stimulus, but the restructuring and reform and opening up in a more important position, highlighting the strong determination and confidence to promote the development of high quality.

(Source: Logistics Baba)
Each container fined 250,000! DG concealed the birth of a new record fine

recent past, shipping companies have released concealed penalty notice of dangerous goods, fines can be said is a more than one! This can be seen shipping company's emphasis on dangerous goods concealed increasingly high!

It is reported that since the Matson ships for concealed dangerous goods, since the introduction of a maximum fine of 200,000 per container, recently, Evergreen Marine posted the highest fine to date for dangerous goods concealed 250,000 RMB per container!

In recent years, many times due to the occurrence of concealed dangerous goods container ship fire caused by accident, from last year, Maersk "Ho South," to Korea recently shipping "KMTC HONGKONG" container ship caused the fire, let the transport of dangerous goods once again become the focus of the industry . The cargo accident notification system (CINS) data shows that in the container ship accident that occurred this year in nearly 25% due to wrong declaration of dangerous goods.

For customers incorrectly declared dangerous goods, customs, ports and shipping companies to take various measures to repeated demands thorough investigation, penalties, there are still many companies take the risk. Currently include MSK, MSC, ONE, Hyundai Merchant Marine, South Korean Koryo Shipping, Matson ships, Orient Overseas, Sinokor other shipping companies issued a statement, announced the penalty.

Evergreen amount of the fine, is by far the most expensive fee to announce the shipping company. Previously, ONE announced the discovery of inspection by the shipping company concealed, omission or misstatement name and to be forced to change name of dangerous goods have to pay $ 30,000 per case, most of the other shipping companies $ 15,000 per case.

Once again appeal to all shippers of freight forwarding, compliance with laws, regulations and industry standards, strengthen self-discipline, to prevent the recurrence of dangerous goods concealed in order to work together to ensure human safety, boat safety, cargo security. Once concealed been seized, someone's business is not only faced with fines, are more likely to bear criminal responsibility, as related to freight forwarding companies will be implicated. Do not trust to luck, a little to the immediate interests of greater losses.

(Reorganization of content from search navigation network, shipping network)
China deliberated the construction of "strong world-class harbor" intends to build a "Big Mac" port

2019/08/14 14:35
MoneyDJ News 2019-08-14 14:35:29 reporter News reported

economic information Daily informed that the continent positively elaboration relevant ministries to develop "strong guidance for building a world-class port," and is expected later this (2019) in the oven. Among them, integration is an important regional port trends, the recent Shandong, Jiangxi and other places port reorganization and integration of warming, a lot of "Big Mac" surfaced at the same time, to build wisdom, green port has become a new hot spot. Safe, convenient, green, efficient, world-class harbor strong economy, is the guidance for port development in the new era demands.

Institute of Comprehensive Transportation China National Development and Reform Research Associate Lucheng Yun pointed out, as an infrastructure, ports development level of economic and industrial needs for a particular stage; the current continent in transition to build a modern economy, the pursuit of global industry value chain towards high-end development stage , "world-class" port on the subject of the need for "first-class" industrial system, including a world-class port scale level, the basic operation of port efficiency class, first-class integrated transport system organization services, first-class value creation capabilities.

People involved in the development of guidance to believe that "world-class" port metrics should include more aspects of the delivery volume size, economic contribution, the business environment, green wisdom and so on. It is understood that mainland China is a big country port, port scale for many years in a row ranked first in the world, with a 2,444-ton berths; go (2018) completed in the amount of 14.35 billion tons cargo transport, container transport volume 250 million TEUs in global cargo transport container transport volume and the amount of the top ten ports in China have occupied seven seats.

At present, China has launched more relevant planning; namely Tianjin, considered and adopted the "Implementation Plan on Construction of a world-class port (2019-2023 years)", will be presented as the core of Tianjin Port and Tianjin and strategic resources of the country, maritime gateway "three North" region, the construction of international shipping around the core area of the goal, to build a world-class port wisdom, green port. "Marine Shandong province-building action plan" made it clear, in-depth implementation of world-class port construction operations, in order to build a world-class sea port as the goal of building an international shipping center in Shandong.

With the advance of "world-class" port construction, Shandong, Jiangxi, Liaoning, Anhui, Zhejiang and other places reorganization and integration warming. Recently, Shandong Province Port Group was formally established in Qingdao, Qingdao, Rizhao, Yantai Bohai Bay Harbor and integrated into a four port, Qingdao port where delivery volume exceeded 500 million tons, Rizhao Port and Yantai Port of over 400 million tons this means that a port "Big Mac" was born.

While the integration of resources, build wisdom, green port to become the new hot spot. In May this year, the Ministry of Transport mainland seven departments jointly issued the "wisdom of shipping development guidance," one of the ten task is to enhance the level of information technology wisdom of ports and shipping infrastructure. Deputy director of the Ministry of Transport and Water Board mainland Yi Ji-yong recently in the "2019 China Navigation Day Forum" said that this year the Ministry of Transport strive to promote the development of green shipping wisdom, the wisdom of including accelerating the automated container terminal port construction as the focus, in order to ship Moored use shore power, focusing on efforts to reduce air pollution emissions from ships and so on.
This class will be 19 customs import and export of goods to conduct random checks

August 12, 2019 General Administration of Customs issued Announcement No. 132, the decision on the part of import and export commodities beyond the 2019 implementation of the statutory inspection of goods inspection checks, checks covering 19 commodities class import and export of goods, which imported goods category 7, Chukoushangpin 12 categories. Related export enterprises should be prepared in advance.

General Administration of Customs Announcement No. 132, 2019
(Notice regarding the development of import and export commodities random inspection work beyond the statutory inspection of goods in 2019)

for the effective protection of the interests of consumers, according to "People's Republic of China Import and Export Commodity Inspection Law" and its implementing regulations the relevant provisions of the Customs General Administration decided from the date of this announcement on the part of the implementation of a random inspection of import and export commodities other than statutory inspection of goods, commodity checks range in the annex.

Random inspection work in accordance with the "Import and Export Commodity random inspection management approach" (State Administration of Quality Supervision, Inspection and Quarantine Order No. 39 announcement, the General Administration of Customs Decree No. 238 modified) execution.

Special announcement.


General Administration of Customs
August 12, 2019

Appendix: Import and Export Commodity Inspection of goods other than 2019 legal

range of goods random inspection of

a imported goods: stationery, umbrellas, baby textile products (gloves, socks, shoes, scarves, Wai pocket, bib, changing mat, bedding, etc.), children's clothing, sunglasses, Pillow, health care pad.

Second, Chukoushangpin: string of holiday lights, electric shavers, electric faucet, hair dryer, switching equipment, power baking pan (electric oven, the air fryer, etc.), LED lighting, imitation jewelry, children scooters, electric stroller, plush toys, children's bicycles.
And a Chinese port for the first time among the top 100 container ports!

Recently, the British publication Lloyd's 2019 top 100 global container port in the latest list, mainland China 21 ports list, Jiaxing Hong Kong for the first time on the list, at No. 96. The top ten a total of six mainland Chinese ports list.

Jiaxing Port is a national first-class open shore, the rapid development in recent years, the number of open berths increase from 2012's 12-22. At the same time, cargo throughput is constantly rising.

January to June this year, Jiaxing port cargo throughput of 53.956 million tons, an increase of 8%; container throughput of 898,000 TEUs, an increase of 11.7%; complete foreign trade throughput of 6.549 million tons, an increase of 6.3%. Three major production data ranking the second in the province coastal ports.

The world's top ten container ports in China has seven ports finalists are: Shanghai (1), Hong Kong and Singapore (2), Ningbo Zhoushan Port (3), Shenzhen, Hong Kong (4th), Hong Kong and Guangzhou (first 5), Busan (6th), Hong Kong and Hong Kong (7), Qingdao Port (8), Tianjin Port (9), Dubai, Hong Kong (10).

Compared with last year, beyond the port of Ningbo Zhoushan Port in Shenzhen to become the third, two in Hong Kong Hong Kong losing streak dropped to seventh place from fifth name, port of Busan to maintain sixth position unchanged, beyond the port of Hong Kong, Guangzhou Port Busan Port rose to fifth place, also up one place to become the Tianjin Port ninth.

The eleventh to twentieth place in Chinese ports have three finalists are: Rotterdam (11), Port Klang (12), Antwerp (13), Xiamen Port (14), Kaohsiung Harbor (15), Dalian Port (16), Port of Los Angeles (17), Danrongpala Pass Port (18), the Port of Hamburg (19), Port of Long Beach (20).

Among them,丹戎帕拉斯Port and Port of Long Beach Ranked compared with last year has increased, respectively, from 19th to No. 18 to No. 20 and 21. Port of Hamburg ranking declined from 18th place down 1-19. Other ports Ranking last year remains unchanged.

Other notable Chinese ports are: Yingkou Port (26), Taicang Port (31), Lianyungang Port (34), Rizhao Port (41), Dongguan and Hong Kong (46), Fuzhou (49) , Nanjing port (53), Yantai (60), Tangshan port (61), Quanzhou port (77), Zhuhai port (81), the sea port (90), Jiaxing port (96).

It is reported that in 2018 one hundred largest container port throughput slowed slightly, total container throughput of 616 million TEU, an increase of 6% from the previous year to 4.8%, but in the global growth remained strong. Chinese economic slowdown and Meiyouzuai development throughput, and Southeast Asia as the pace of the rise of the container trade power to accelerate.

(Source: Air Search Network)
The impact of a trade war too painful, the British industry should move back to Taiwan production line

of CNA | Release date 2019 Nian 08 Yue 14 Ri 8:30 | international trade classification, notebook computers, financial follow us in feedly



Bloomberg reported, along with the United States trade war in upgrading laptop manufacturer British industry (Inventec Corp.) said it would sell the US notebook production lines out of China in a few months, capacity reflux Taiwan.

British industry general manager Wu Yong Choi said the company will sell all the production operations of the US laptop market moved back to Taiwan. This is the American President Donald Trump announced that it would implement a new round of tariffs on Chinese goods since, the largest enterprise to move out move. Trump announced that from September 1 to $ 300 billion Chinese goods tariffs by 10%, smart phones and laptop computers and other consumer products are included in the new tariff list.

Wu Yong Choi told investors, the British industry hopes within 2 to 3 months to complete the transfer of large-scale production capacity. British industry is responsible for OEM Apple (Apple Inc.) AirPods, and Hewlett-Packard Company (HP) notebook production, estimated to account for one-third of British industry revenue.

US-China tensions rising, Inventec and Hon Hai Apple foundries and other global electronics supply most Taiwanese companies are re-examine the dependence of China's second-largest economy.

Chinese tariffs on manufactured goods to rise, may be completely eroded profits of these companies, subversion and the smooth operation of several decades of history of the supply chain. Microsoft (Microsoft Corp.), Amazon (Amazon.com Inc.), Sony and Nintendo (Nintendo Co.) are reportedly considering whether to stay away from the conflict in the line of fire.

Bloomberg recently reported, Alphabet Inc. Google's career has mostly pin motherboard production line moved to the United States and Taiwan.

Wu Yong Choi said that the end of the online method will say: "trade war is very painful for us," the British industry on the management of the online law that would explain how the transfer of production capacity hurt the company's efficiency and profitability.

By science and technology, including Dell (Dell Technologies Inc.) and other famous Nintendo customers stimulus, Taiwan OEM manufacturers being developed contingency plans to transfer a specific job or assembly exploring alternative production base.

Compal Computer, General Manager Wengzong Bin, 13, said, Compal notebook has been part of the production line moved back to Taiwan, and if the conflict spread trade, you will consider increasing investment in Vietnam.

Quanta chairman Barry Lam told reporters that the company will definitely part of the business moved to Southeast Asia, but he did not mention a timetable. Quanta Yang Junlie chief financial officer, said the company's current goal is to use facilities in Taiwan, production to meet customer demand in the region outside of China.

However, only a very small number of large manufacturers really put a lot of production lines out of China. Chinese position as the world's electronics production base, is unlikely to be weakened so quickly.

Lam: United States and Canada to avoid the tariffs, Southeast Asia, production is bound option

of CNA | Release date 2019 Nian 08 Yue 14 Ri 9:00 | international trade classification, notebook computers, components follow us in feedly

against the United States would impose US-China sales laptop, etc. 10% tariff, Quanta chairman Barry Lam, 13, made news conference, said the locking pin beauty products in Southeast Asia, this is "certainly an option," but undetermined time in the performance.

Lam explained, Quanta US laptop sales accounted for one-third of the overall notebook, so only part of the move to the United States and Southeast Asia sales production; although the US laptop sales to levy a 10% tariff, not to the 25% level of high tariffs but for consumer goods, 10% of the tariff must already pay a high cost, so the locking pin is moved to the United States and Southeast Asia product production.

He believes that although the laptop industry supply chain is still in China, but recoverable relatively cheap shipping the parts shipped to Southeast Asia, the liquid crystal panel is flat after all, easier to transport. United States first imposed a 10% tariff things get, other non-US product sales temporarily moving production line.

Quanta also vice chairman Leung Chun-assessment, short-term settlement laptop industry will remain in East China, Chongqing, US laptop sales assembly production line moved to Southeast Asia, the supply chain does not move along; but in the long run, still need to be considered the formation of industrial clusters in places outside China.

Lam said that Taiwan's exports to the US in the production has been in operation for six months, must be mass-produced exports to the US will move to Southeast Asia operations, and assessment has been completed, a decision will have to be recent, but still with the client to discuss specific practices everything is ready and waiting for the guests decided, you can operate under the order.

(Author: Pan Zhiyi; first map Source: Science and Technology Daily News)
Dalian Port on the electronic platform for delivery of goods line, three hours to complete all import delivery procedures

August 7 at 9 am, Dalian Jiuding international logistics companies by Dalian port electronic platform for delivery of goods, imported goods proposed to change a ticket to Shanghai SITC Container Lines Company single application, start operation for a single line. After three hours, the shipment complete all import delivery procedures, and the smooth departure from Dayao Bay Container Port. "In the port electronic platform for delivery of goods after the trial operation, we have the honor to become the first pilot users. With this platform, links for delivery procedures and time can be significantly reduced in the past proposed a shipment will take at least 1 day, now three hours to complete, which allow enterprises to enjoy a real business environment to optimize the port to bring convenience and benefits. "Dalian Jiuding international logistics company, not without a business person said excitedly.

In the enterprises play the main role in promoting the construction and improvement of the business environment concept, Liaoning Dalian Port Group actively supports port electronic delivery of goods platform construction project, its DPN (Dalian Port Logistics Network Co., Ltd.) and DCT (Dalian Container Terminal Co., Ltd. ) in February this year, jointly launched the project design and development, July 1 platform into trial operation. On-line operation of the platform opened the Dalian Port imported suitcase full business process documents electronically process, promote the port construction in Liaoning wisdom Port Group to a new level.

The platform will be shipping companies, shipping, shippers, freight forwarders, terminals, depots, fleet and other related business optimization design, implementation of electronic bills of lading, encrypted electronic documents circulation, the traditional import simplify delivery procedures.

In the traditional Port imported delivery process, for single suitcase and places belong to more, people need to hold the paper to run a single bill of lading, shipping companies through agencies (shipping), banks, docks, and other layers of the transfer station, carried out for a single , billing, remittance, pay a single junction fees several operations, the terminal delivery procedure to be completed, a lot of labor and time spent costs. , Business users can conduct electronic delivery of goods through the port for a single online application platform, electronic payment, specify the team, put the electronic box, marina fees, operation junction, and keep abreast of dynamic real-time electronic delivery, will be able to fast in just a few hours complete all formalities import delivery of goods made smoothly, significantly shorten the delivery time and reduce delivery links, speed up the flow of goods, have a positive role in enhancing the effectiveness of port services.

In order to more closely combine actual port, to meet the needs of the user experience, DPN platform during operation, also carried out targeted special design business, has increased inter-departmental transfer of electronic documents, bills of lading sub-order processing and other new features. Next, DPN will increase the range of applications of electronic platform for delivery of goods, and continued efforts to promote the optimization and improve the port processes for the construction of efficient, ecological wisdom of port logistics play a more active role.
What is Indonesia's intention to publicly oppose the sulfur restriction?
The Ministry of Transport of Indonesia recently announced that Indonesia will not impose the 2020 IMO sulfur limit on domestic ships and will allow ships to use heavy oil during their voyages in its waters. In response, the Trident Alliance, composed of Maersk, Norden and Herbrot, condemned it.
Last week, the Ministry of Transport of Indonesia announced that since January 1, 2020, Indonesia has refused to comply with the regulation of limiting the sulfur content of marine fuel oil to less than 0.5% and will not assemble a washing system.
It is reported that Indonesia's resistance to the new regulations may be related to the rise in the price of low-sulfur fuels. Therefore, even without the installation of washing equipment, the Indonesian government allows its ships to use fuel containing up to 3.5% sulfur in territorial waters after the new IMO regulations come into force.
An anonymous official said: "The use of low-sulfur fuel will increase operating costs, logistics costs and goods prices will also be affected."
Indonesia plans to continue to oppose the new rules until the country imports more low-sulfur fuel. The official also revealed that Indonesian ships will still comply with the sulfur restriction order during international navigation.
Distorted competition concerns
Indonesia's statement has triggered serious criticism from the Trident Alliance. The Alliance said it was concerned that the new IMO regulations would have to be implemented both domestically and internationally because the use of low-sulfur fuel would significantly increase the cost of shipping companies. If Indonesia does not comply with the rules, it will affect competition.
Roger Strevens, chairman of the coalition, said in his statement: "Any non-compliance with the rules will result in unfair competition and lead to greater irregularities. The shipping industry has invested a lot of money and energy in meeting the IMO's new sulfur restriction order, and Indonesia's decision at this juncture is not helpful.
The alliance also believes that if Indonesia insists on violating the new IMO sulfur restriction, it will inevitably be legally accountable.
"Indonesia, as a party to Annex VI of the IMO MARPOL Convention, does not exempt merchant ships from the right to comply with the Convention."
IMO statement: Sulphur restriction order also applies to domestic waters
A spokesman for the IMO confirmed that the new IMO sulfur restriction order also applies to national waters. Article 14 of Annex VI to the MARPOL Convention applies to all ships, in other words, to ships navigating domestically and internationally.
Previously, with the approval of IMO, the sulfur content standard for marine fuels will be reduced from 3.5% to 0.5% since 2020. Since then, the new sulfur restriction has been opposed by several national parties because of the huge cost of using clean fuels.
According to statistics, whether using low-sulfur fuels or installing desulfurization equipment, the new IMO sulfur restriction order will increase the fuel cost of shipping companies by $10 billion to $15 billion, far higher than the current profit level.
Hong Kong Airport suspended operations Taiwan, the airport caught 46 flights were affected

Yahoo Kimo (Breaking News)

Hong Kong Airport Authority announced this afternoon, nearly 4:00, by the airport rally influence, in addition to the completed boarding departures and arrivals regular flights to Hong Kong, all the rest of the whole flight cancellation, passengers are advised to Taiwan, the airport before departure Check flight status, when the recovery is still uncertain, preliminary estimates suggest that at present, about 46 flights were affected


Taoyuan international Airport said it plans to fly to remind all visitors to Hong Kong, to Carrier before departure to confirm flight updates; another part due to the impact of aviation intelligence and Taoyuan airport passengers stranded, the airport has coordination with the airlines to provide passenger assistance necessary. (CNA)


Hong Kong "anti-send the" struggle continued to spread, the Hong Kong Airport Authority nearly 4:12 pm, said the completed flight boarding the flight arrivals and departures are traveling to Hong Kong, in addition to the remaining flights full canceled, all check-in service suspended with immediate effect. (CNA)
More
Yesterday's demonstrations in Hong Kong Reverse clashes with police, a woman was suspected bag of shells police fired hit on the head, there is fear of the danger of blindness. Incident triggered public outrage in Hong Kong, there are Internet users called for national strikes 13:00 today, one million people clogging the airport, requested "black police eye." 4:00 pm near Hong Kong Airport Authority said that in addition to the completed flight boarding departures and arrivals regular flights to Hong Kong, all flights canceled today all the rest, boarding services are suspended with immediate effect.
Taoyuan International Airport said it 15:28 notified, the Hong Kong International Airport will suspend operations, stop accepting landing approach flight, tentatively scheduled to stop tomorrow, 8:00. Peach machine company plans to fly to remind all visitors to Hong Kong, to Carrier before departure to confirm flight updates; another part due to the impact of aviation intelligence and Taoyuan airport passengers stranded, the airport has to coordinate with airlines to provide passenger assistance necessary.
Peach machine according to company statistics, the number of flights affected by the impact of the Hong Kong Airport suspended operations, aircraft parts, exit 19 sorties, 16 sorties entry; cargo section, exit 2 sorties, entry 3 sorties. All affected a total of 40 passenger and cargo aircraft sorties, affecting nearly ten thousand people.
Zhang Rui Shu Taichung airport director, said the current Taiwan to Hong Kong flights being traffic control, flight to Hong Kong today Taichung Mandarin Airlines remaining two flights, a Hong Kong Express flights, are currently affected by the delay, as the impact of passengers also part of the inventory.
Kaohsiung Deputy Director of the Civil Aviation Authority Terminal wing Sun pointed out that after 17:00, Kaohsiung flights to Hong Kong's Dragonair and 2 classes 1 class Airlines have all canceled, including the 19:20 takeoff Dragonair flight KA455, passenger 302 people, and 21:30 the flight KA457, 299 passengers, of whom originally scheduled 17:35 flight to Hong Kong's China Airlines flight CI935, at 4 pm before notifying suspended boarding, the original machine has affected 158 people and visitors a baby was already Check in.
Cambodian port of Sihanoukville large Cypriot port congestion caused by goods to Hong Kong after facing severe delays!
2019-08-06 16:41:00 international shipping industry warning
, according to search Air Network (sofreight.com) latest was informed that recently, Hapag-Lloyd shipping official website posted a notice informing the customer: Cambodia's largest port - West Ha Nuke (Sihanoukville) Hong Kong is facing severe congestion, the situation has led to supply chain disruptions.

Note Shu Cambodian port of Sihanoukville large Cypriot port congestion caused by goods to Hong Kong after facing several delay

▲ official announcement Hapag-Lloyd


Hapag-Lloyd shipping pointed out that the port and yard congestion, operational efficiency Sihanoukville (Sihanoukville) Port has deteriorated, this time the flow of goods and services will be affected, container storage space is very tight.



It is reported that the port to improve the situation in the medium term, are going all out to build another yard expansion to increase the storage container. Hapag-Lloyd shipping warning, said before the new container yard has not been completed, the port will likely continue in the plight of congestion in!



Recently cargo arrived in the port of Sihanoukville foreign trade freight forwarding companies need to pay attention! Timely attention to the relevant schedules and news bulletin issued by shipping companies and terminal, make arrangements for shipping
US-China trade war spread, many Taiwanese to avoid fighting to get into North Vietnam investment, driven by the cost of upgrading. North Vietnam rooted in 18 years of observation of Taiwan, in addition to labor costs rise year after year, the North Vietnamese land prices has been a substantial growth of 30% in the past year.

Vietnam's first precision in 2001 to set up factories in North Vietnam, North Vietnam was one of Taiwan investment to advance early. General Manager Wu Congwu description, Vietnam's main production of precision vehicle parts, customers include TOYOTA, HONDA, YAMAHA, Ford and other motor vehicles manufacturers, due south at that time the textile, footwear and other vendor-based, auto parts factory, processing plant in the northern part of the cluster, in order to get closer to customers, reduce costs, and therefore choose settled in North Vietnam Vinh Phuc province.

US-China trade war spread in recent years, many investors awaited manufacturers in Vietnam, and even investments by the war affected manufacturers in China, began considering a move into North Vietnam. Wucong Wu said that over a period of time does have received many of the industry consultation and to ask for, but he admits, rush into the North Vietnamese, really caused no small impact on businesses already in the local investment.

Land costs rose sharply felt the most impact, Wucong Wu explained, from the second half of last year, the price of land near the industrial area have continued soaring, most recently heard, the price compared to the first half of last year increased by 20% to 30%, regardless of the new old industry who want to invest in local, plant expansion, are significant cost. But he also said, because the company already has plans to expand the plant, and therefore have been bought before the soaring land prices last year near the existing plant land, the future will be built for the sixth plant, put into production.

In addition to the cost of land, year after year had increased labor costs but also because of new entrants to compete with the industry's poaching and up. Wu Congwu analysis, labor costs compared to North Vietnam in South Vietnam, is actually relatively low, but in recent years in addition to a fixed 8% to 10% wage growth, many new entrants also have the manpower demand, rising labor costs and therefore exacerbate the situation.

(Author: Wu Bai Wei; first map Source: Unsplash)
Global container shipping transport capacity rankings released version shipping

According to French shipping consultancy Alphaliner latest data transport capacity, as of yesterday (five) days of global container shipping transport capacity ranking released. The top three ranked order: Maersk total transport capacity 4,189,134 TEU (Global accounting for eighteen percent), Mediterranean Shipping Company (MSC) of the total transport capacity 3,516,645 TEU (global accounting for 15.1%), COSCO shipping Group (COSCO Group) of the total transport capacity 2,924,081 TEU (global accounting for 12.6%).

Alphaliner noted that the fourth to tenth order: CMA CGM Group (CMA CGM Group), Hapag-L Ioyd , ONE , Evergreen , Yang Ming Marine Transport , Hyundai merchant Marine , Pacific International Lines (PIL). Of which the first seven are able to transport more than one million TEU. The world's top ten container transport company can be accounted for 83.4 percent of global one hundred largest container company's regular line.

Ranked eleventh to twenty ten in sequence: Zim , Wan Hai Lines , KMTC, IRISL Group, Anton Holdings , Zhonggu Logistics Corp., Singapore X-Press Feeders Group, SITC , TS Lines, SM Line Corp. , According to statistics, the top 20 container regular line transport company can account for 89.9 percent worldwide.

Alphaliner said the global container transportation company's regular line can ranking presented much the same situation. Further analysis, Maersk , MSC, COSCO Shipping Group , CMA CGM Group and ONE and other large container companies, transport capacity growth many are more than twenty thousand TEU, especially in the most Mediterranean shipping transport capacity growth, reaching ninety-four thousand seven hundred twenty-eight TEU, increasing the number of ships eight.

Taiwan Shin Sheng Daily News shipping network
US-China trade war US West Coast container traffic affected

[Reporter Chen Weiqiang / Taipei] by the US-China trade war affecting trans-Pacific trade route capacity remained weak, the nation's largest container port Port of Los Angeles import freight in the second quarter ‧ nine percent decline in three, the second largest port of Long Beach Harbor over the same period imports also decreased eleven percent.

Intermodal Association of North America (IANA) pointed out that the second half outlook will depend on developments in US-China trade tariffs, if the United States and China to reach an agreement, will help to further promote the growth of maritime cargo containers, but if continued to increase a transit tariff, container cargo will certainly decline in the second half.

Since the tariff increase has slowed imports from the United States mainland Chinese shipments had a major impact on the US West Coast ports, fell by more than Yi ○% through the number of shipping containers Xi Nanbu United States, where the containers imported from mainland China fell by five or six ‧ %. Wei Mei East Coast ports has a different situation, shipping containers of imported second quarter growth in the first ○%. IANA noted, boosted by the impact of a stronger euro against the dollar, trading between Europe and the transatlantic shipping market has been one of the more robust market, but at the Panama Canal widening and expansion, but also to be able to ship more Asian Airlines arrived in East Coast ports. Increase in European imports, also contributed to the increase in imports of container east coast, east coast ports in the relative import container trade, accounted for a larger proportion.

Due to the poor performance of multimodal transport in the second quarter, IANA forecast for container transport, rail and truck freight display in the second quarter freight recession. IANA said rail and truck cargo containers fell three percent over the previous year to the June one hundred eighty-seven million TEU, dry container rates in the near two-year low, resulting in more cargo using trucks, and truck capacity to maintain the relaxed state , the price is much Lower than 2 ○ Yi eight years, and intermodal competition is relatively more intense than last year.
Warehouse and container terminal industry to implement self-management operations manual section provides amendments take effect

[Reporter Chen Weiqiang / Taipei】 Ministry of Finance and Customs Department correction "- warehouse and container terminal industry to implement self-management operations manual" section provisions, That takes effect.

As a rule, shipping multipacks and export goods by air with the customs clearance of export goods computer notification (N5204) message or form, than binning data and correct after, sent to monitor a warehouse or loading and cabinet (play discs). But has not released the declaration of export goods by air carriers included in the application by the urgency of the fight manifest possessed person, warehouse operators have not been to the customs clearance of export goods computer notification (N5204) before playing the disc in the area to move ahead warehouse fight disk, and print "export goods not yet been included in the application manifest to fight the release of" clearing tables and detailed real-time operating system for warehousing posted for customs checks; such as the customs clearance of goods through customs approved for C3 fulfilled or there are those who recognize the need to check, should still be removed in accordance with regulations disk for customs inspection.

Computer exports of goods release notification (N5204) with release conditional release or to manual work who dedicated personnel file should be completed with the release of matters to be handled beginning granted a warehouse loading (play discs). Receiving a release message when such information is found abnormalities (such as release time, release the number of pieces is zero), telephone inquiries should be reason for the exception to the customs clearance network, or to check with customs export customs formalities bit.

When the computer failure, Customs officers estimate points on the shipping order (S / O) or consignment note to sigh, to replace the computer export goods clearance notification message (N5204), warehouse operators should check customs clearance and release of goods Seal staff released chapter (Chapter name or rank) beginning prospective release of goods outbound (stack) after correct.

Export goods outside into the storage warehouse of the airport control zones warehouse release, after loading (disk), a warehouse dedicated staff charged with monitoring the bonded truck (container) and sealed customs seals, beginning Zhunyun transition zone handed over to the airport warehouse specialist staff, then pay transporters installed.
Taiwan Shin Sheng Daily News shipping network
70% probability Tropical Storm Lekima will impact Taiwan
Tropical Storm Lekima to come closest to Taiwan Thu., Fri.
TAIPEI (Taiwan News) -- There is a 70 percent chance that Tropical Storm Lekima will strike Taiwan by the end of the week and will come closest to the country on Thursday and Friday (Aug. 8 and 9), based on multiple weather agency models.
Wu Der-rong (吳德榮), an adjunct associate professor of atmospheric sciences at National Central University, said today (Aug. 5) that the latest model from the Central Weather Bureau (CWB) shows that Tropical Storm Francisco is rapidly moving west-northwest as it is guided by a low-pressure circulation and high-pressure ridge. Wu predicted that it would pass through Kyushu on Aug. 6 and impact South Korea on Aug. 7.
Wu said that Lekima, which became a tropical storm to the east of the Philippines on Sunday (Aug. 4), will continue to strengthen. Due to the development of another tropical disturbance to the east, the guiding airflow will weaken, and in the future, it will move northwest at a slower speed.

CWB satellite map.
Models from various weather agencies show a wide range of uncertainty about Lekima's path, but there is a 70 percent probability that it will impact Taiwan. The latest European Centre for Medium-Range Weather Forecasts (ECMWF) model shows that Lekima could take widely divergent paths, but models showing the storm impacting Taiwan have increased.
In many models, the likelihood that Tropical Lekima will impact Taiwan has increased, but more observation is needed to make certain that it will make a direct strike on the island. Wu said that easterly winds will carry moisture to Taiwan today and Tuesday (Aug. 6), bringing localized showers to eastern Taiwan, the windward side, and the Hengchun Penninsula.
During this period, the weather will be unstable and localized thunderstorms are likely in the afternoon in western Taiwan and mountainous areas south of Taoyuan. Wu predicts that Lekima will likely come closest to Taiwan sometime between Thursday and Friday (Aug. 8 and 9).

CWB satellite map.
Temperatures today will range between 25 to 36 degrees Celsius in northern Taiwan, 25 to 35 degrees in central Taiwan, 25 to 35 degrees in southern Taiwan, and 24 to 36 degrees in eastern Taiwan. Wu said that by Wednesday (Aug. 7), the periphery of Lekima will bring localized showers to northern and eastern Taiwan, while central and southern Taiwan will see thunderstorms in the afternoon.
As to whether Lekima will strike Taiwan, WeatherRisk Explore Inc. President Peng Chi-ming (彭啟明) said on Facebook today that it will not be clear until the storm moves out of a monsoon depression and into a Pacific high-pressure circulation. In the latest models, the storm has a clear westward trend, meaning that the likelihood that it will strike Taiwan is increasing, according to Peng.
Peng said that Lekima's path will become more clear on Tuesday when there is more consistency and stability as the intensity level of a high-pressure system can be more accurately measured. Because Lekima is located in an environment with more moisture, it will linger longer, said Peng.

CWB map of Lekima's predicted path.
Lightning and thunder within Lekima's circulation belt are quite intense, showing that development conditions are quite favorable, said Peng. He ominously warned that this tropical storm will not be small or weak, and it should not be taken lightly.

CWB map showing predicted paths of Francisco and Lekima.

Map from Facebook page @weatherrisk.

Japan Meteorological Agency map of Lekima's projected path.

Multiple models showing predictions for Lekima and Francisco. (Map from Facebook page @weatherrisk)

Image from Peng Chi-ming Facebook page.

NOAA animated satellite map.
RMB devaluation breaking 7 million, will help manufacturers to reduce trade war tax impact




US-China trade war exacerbated the impact of the dispute, the yuan was demoted seven yuan broke the psychological mark, Asian stocks linked, NT also followed heavy derogatory, favorable export-oriented electronics to zero assembly plant, part of a trade war will offset the impact of tax increases bring, enable manufacturers to breath.


Laptop behalf of the industry, said the smaller devaluation affected, but there may exchange gain of NT devaluation, greater impact.

Taiwan PCB business who also believes that devaluation positive impact on operations, including raw material costs, personnel costs down, help to improve profits.

Against the dollar this morning near 9:30, offshore renminbi against the US dollar depreciate break 7 mark, and continue to edge lower, to the 9:40 mark further 7.1 derogatory break, reported 7.1060; onshore renminbi against the US dollar 7 also demoted break, was the lowest reported 7.0424. RMB devaluation rate of over 1%, with the impact of major Asian currency devaluation, followed by Taiwan dollars fell, depreciation of up to 2.34 angle, measured back to the end of May the band hit a new low price of 31.635 yuan.

US-China trade war originally thought that the market will tend to ease, only to turn the situation playoff chances increase, offshore and onshore renminbi today were seen 7 prefix, but also a little respite for the local Chinese electronics manufacturing exporters.

Components industry to set up factories in China, said the US President Trump announced that from September will be $ 300 billion in imports from China imposed a 10% tariff, there is a certain pressure on exporters costs, but devaluation did help to offset part cost pressures, reduce the impact.

The industry also stressed that the overall effectiveness still considered to raw material procurement, or whether there are factors that dollar-denominated debt and other dollar-denominated assets to do a comprehensive assessment. In addition, the US-China trade war impact on the end-market demand is also important to observe intensified.

Quanta pointed out that, due to mining transactions denominated in US dollars, but the financial statements presented to the NT dollar against the depreciation of the New Taiwan dollar is expected to have an exchange gain, due to the Chinese factories with US dollars, but the local hydroelectric plant, staff salaries paid in RMB, the yuan devaluation of the company will have some impact.

The impact of devaluation and large is not large, because mining and large dollar transactions, the influence of NT dollar against the US dollar on the company's relatively significant; NT $ against the US dollar today despite heavy derogatory, but earnings if there are foreign exchange gains, still depending on the season the end of the exchange rate movements and NT may be.

Devaluation favorable export-oriented electronics industry, relative, for importers unfavorable, in terms of Chinese market, Taiwan's food industry to be based mostly in China within the local market. Food industry, said the devaluation has little impact on domestic demand, the real impact of the importer, in particular, the expansion of China's commitment to the US soybean purchases, depreciation of the yuan against the US dollar, will elevate procurement costs, is expected to weaken consumer spending.

Associate consultant at Cathay certificate of Jane Birkin-yee, said devaluation of Taiwanese businessmen in China producing beneficial, helping to enhance competitiveness, improve profit structure surface, but the price point of view is unfavorable, and today the NT, other Asian currencies are devalued, inadequate capital side, unable to provide plenty of momentum for the stock market, for Taiwan stocks, land and stocks, Asian stocks are negative, but also the follow-up observation is more harm than good, more good than harm.

(Author: Han Tingting, Jiang Mingyan, Pan Zhiyi; first - Source: shutterstock)
French PORT HAROPA won the best port award in Europe Li Harvard Port multimodal transport led to inland volume growth 20190801


(Journalist Chen Weiqiang/ Taipei Report) The French port of HAROPA continued its two-year volume growth, with volume growth of 5.1% to 40 million tons in the first five months of this year, container traffic growth of 4% to 12 million tons, 1.2 million TEU, and transshipment volume of ocean freight forwarding by 10% from the new ocean-going routes and offshore feeder lines of the Shipping Union.

HAROPA Port was awarded the "Best Port in Europe" award series at the Asia Cargo News Annual Maritime Logistics Event", with HAROPA Greater China Chief Representative Christophe Cheyroux received the award from Kerry Logistics Group CEO Robert Berger and thanked Asian customers for their recognition of the Seine-Man River Channel Logistics solution.

HAROPA Port points out that one of its members, the Lihar port multimodal terminal, has led to an increase in inland volume by 3.2 percent and attracted international customers to the port to develop new logistics parks, including the Normandy Bridge Phase III Flow Park (PLPN3) at Lihar port and the RVSL in Port Rouen. Amont Logistics Park, the first warehouse is expected to be operational in early 2021.

The port of Lihar-Harvard multimodal terminal, which was officially operational in March 2017, grew by 9% in the first four months of this year after nine months of volume exceeding 144,000 TEU. And HAROPA Port actively develop green multimodal transport strategy, not only the European Union's environmental policy, but also in response to the high demand of European customers. Among them, the transport of railway goods has become an important strategy for the active development of logistics in HAROPA port, AND the port of HAROPA and the French railway authority SNCF have begun to carry out the railway renewal project between Serqueux and Gisors, with the goal of increasing the volume of rail freight transport between L'Ath and Paris. Twenty-five daily rail container services will be provided between the port of Lihar and Paris by 2020.

The Port of Lih-Harvard is an important European gateway for Michelin, with 18,000 TEU transports a year, and 25% of Michelin's containers in France are now transported by rail, with an annual growth rate of 10% from 2017 onwards, which will help Michelin cost and environmental lyscompetitive. The Sena-Marne River Barge Improvement Programme, port port container exclusive terminal Port 2000, has been financed by the European Union to build a connecting channel connecting Port 2000 to the existing container terminals, enabling Port 2000 to provide round-the-clock river services.
Taiwan's New News Shipping Network
Seven major industrial and commercial groups to promote strike notice into france 20190801

Reporter Chen Weiqiang / Taipei Report: Representatives of the seven major industrial and commercial groups yesterday (31) met with Labor Minister Xu Mingchun yesterday to urge the strike notice period into law and ban "professional trade unions to exercise the right to strike" please. Lai Zhengxuan, chairman of the National Business Association of the Republic of China, Su Weilun, vice chairman of the Federation of Small and Medium Enterprises, Zheng Fuxiong, vice chairman of the Association of Electric power, and Ye Zhengyan, convenor of the supervisory board of the Association of Industry, are all worried about the recent strike chaos in Taiwan. Xu Mingchun, the minister of labour, said that he would continue to listen to the views of all parties and would serve as a reference for future amendments under the principles of "lawful protection of the right of labour to strike" and "taking into account the rights and interests of consumers".

Taiwan this year was hit by two major Air China strikes, labor, capital, consumers all paid a heavy price, China Airlines pilots strike for seven days, a total of 214 flights, affecting the number of passengers more than 25,000, loss of revenue of more than 500 million yuan; Revenue loss of 3.24 billion yuan.

The seven major industrial and commercial groups agreed that the impact of the strike was too great, so it was initiated by the General Chamber of Commerce and Industry, the General Chamber of Industry and Commerce, the General Assembly of Small and Medium Enterprises, the Electrical and Telecommunications Association, the Industry Association and the Federation of Industrial And Industry Manufacturers, among other six industrial and commercial groups, to urge the Government to amend the law and set out the law. Professional trade unions shall not exercise the right to strike" and set a "strike notice period" for industries vital to the public interest for 30 days.

Lai Zhengxuan, the general chairman of the commerce department, said that the right to strike was a legitimate means of negotiation between workers and management, but should be exercised by the enterprise trade unions and should not be involved by professional trade unions, in addition to insufficient representation, but also worried about being manipulated by unscrupulous operators, affecting the market order. In the past, under British Prime Minister Margaret Thatcher, the Trade Union Act was also strongly amended to prohibit "professional trade unions" from striking, and only "corporate unions" had the right to strike would stabilize Britain's economy.

He said that the transport industry is a public interest cause, taking the Changrong flight attendants strike as an example, the impact of the impact extended to the travel industry, hotel industry, retail services and other surrounding industries and the convenience of the general public consumers, must be set up "strike notice period" in order to minimize the impact.

The Minister of Labour, Xu Mingchun, responded that he had recently received proposals from all walks of life to amend the law on strikes, and that some legislators had proposed to amend the law by air law, which was a possible practice, and that the Ministry of Labour would try its best to listen to the voices of all sectors and discuss with the Ministry of Transport to discuss the "legal protection of the right to strike" and "the right to strike in law" and "the law on the work of the law." Under the two principles of taking into account the rights and interests of consumers, efforts are made to solve the problems caused by the strikes in the transport industry.

As for the upcoming basic wage review meeting on August 14th, seven major business groups have also reflected to Minister Xu, hoping to maintain the status quo without raising it. Lai pointed out that since 2011, the basic wage has been increased for eight consecutive years, with the monthly salary rising from $17,880 to $23,100, an increase of 29.2 per cent, and the hourly wage rising from $98 to $150, with a total increase of $52, or more than 53.1 per cent. The basic wage of workers has been rising year by year, but in the past eight years, only secondary salaries have been adjusted, by a total of 6% in 2011 and 2018 respectively, and the Government should play a leading role in encouraging enterprises to raise wages, if the Government is unable to raise wages due to a number of factors, such as business climate and prices, before discussing basic wages with enterprises, More careful consideration should be given to the affordability of enterprises.

Lai said that basic wages are not related to Taiwan's low wage problem, low wages are related to the entire job market, the government should strive to boost the economy, Taiwan's GDP, national income, increase employment opportunities, attract foreign investment, Taiwan businessmen return, wages will naturally rise.
Taiwan's New News Shipping Network
ACP will adjust the fee structure from January 1 next year
Reporting by Li Ximing/Taipei

It is reported that the Panama Canal Authority (ACP) will hold a hearing on the proposed adjustment of the toll structure, the program is expected to be implemented from January 1, 2020.
The ACP said it ensured that all factors were taken into account before introducing a new fee structure, and that an internal meeting was held to discuss changes, with a final proposal expected to be formed in early September.
Sources pointed out that at present, aCP has received advice, including the United Kingdom, Japan and other shipowners, the carrier shipping operators think that the implementation time should be delayed by at least six months, of which the Japan Shipowners Association (JSA) pointed out that because January 1, 2020 is also the International Maritime Organization (IMO) sulfur limit effective date, if the Panama Canal charges adjustated at the same time, will multiply the cost burden of shipowners' operations.
JSA argues that the high increase in canal tolls (5 to 15 per cent) could affect trade growth, while toll incentives should not be targeted at only a small number of liners, and that the new standards should be aimed at large ships such as the new Panama model, which is often the greenest. Therefore, the increase in the rate of large ships should at least be consistent with that of small ships.
Car carriers point out that the tolls for the new Panama-type ship have risen by 15 per cent, while the Panama-type has increased by only 5 per cent, which would make it much more expensive per cubic metre than other types. Carriers have proposed a reduction of 8 per cent in toll increases for new Panama-type vehicles by 2020, while the Panama-based model should be increased by 5 per cent (or 2.5 per cent per annum) within two years.
It is understood that the aforementioned fee adjustment scheme includes dry bulk carriers, passenger ships, container ships, car ship plates, in which container ships implement the "Panama Canal Loyalty Program", the traffic volume of 2,000,001 to 3,000,000 TEU container ship companies, the cost classification is more detailed, More than three million TEU people will receive additional benefits. New Panama rates have been added to the motor vehicle, the Panama-type ship tolls have been fine-tuned and adjusted according to the size of the ship. As for tankers, chemical vessels, LPG/LNG vessels, the cost of tankers, chemical vessels, LPG/LNG vessels remains unchanged, but the proposed cost is linked to the value of the route.
Qingdao Port: Leading the innovation and business environment and accelerating the construction of world-class marine ports


Since this year, Qingdao Port around the "regional economic development of important infrastructure, public service platform and the world window of Unicom" new positioning, take a variety of effective measures to continuously optimize the business environment, reduce prices, upgrade services, help Qingdao to build an international shipping trade financial innovation center, accelerate the construction of a world-class marine port.

According to the relevant data of the National Development and Reform Commission, qingdao port foreign trade import and export container handling costs from 575 yuan / TEU in 2017 to the current 480 yuan / TEU, a decrease of 16.5%. The cost is significantly lower in coastal ports across the country.

In terms of reducing prices, Qingdao Port introduced a combination of measures to drive the port logistics costs down, focusing on the field station, ship generation and other intermediate links of logistics, adjusted 22 charges. At the same time, the society issued a "full logistics sunshine price" list.

In terms of improving efficiency, through strengthening port-gate cooperation, continuously reduce intermediate links, improve inspection efficiency, establish a "411" inspection operation mechanism, to ensure that within 4 hours to achieve the identification of container displacement, in place, within 1 hour after the completion of the inspection of the container out of the inspection area. Actively promote the "48-hour forecast, 24-hour confirmation" berth window service, to ensure that ships follow the line, and strive to reach "zero waittime", especially in high winds, fog and other bad weather, to maximize the guarantee of the ship company ship schedule, according to Maersk, Dafei and other shipping companies released data, Qingdao Port container operation efficiency continued to maintain the world's first. Among them, Qingdao Port fully automated terminal single machine efficiency has reached 36 natural box / hour, than the world is now operating automation terminal 50% higher, greatly compressed the ship's time in port. Speed up the construction of "smart port", improve customs clearance facilitation, open the import and export of goods in the port logistics link "last kilometer", through the upgrade of the port, intelligent transformation and other means to continuously compress the import and export goods in Hong Kong time, the speed of the suitcase control within 30 minutes, the trailer crossing time from 2.5 minutes to less than 20 seconds.

In the service upgrade, continue to standardize the operating order, customer satisfaction significantly improved. Build online, offline unified business hall, so that "data more runs, customers run less legs." Completed the container import online business office, export online business office, manifest transmission platform and other related functions to the "logistics e-commerce service platform" business function migration integration, to achieve users in a platform registration, login and business inquiries, billing and payment settlement. Development of online clearing center, a window can handle the past need for three windows to handle business, save customers 1-2 hours, the full implementation of sun service, smile service, standardized service, efficient service, integrity service, the establishment of quality of service inspection team and complaint telephone, the implementation of the "first question responsible, limited time processing, accountability" system, Continuously upgrade the customer experience.

At present, Qingdao Port is using platform thinking to develop "multiplication", to create a "one-way interface" that matches the needs of all parties, to build a more efficient and convenient, open and inclusive, more modern awareness and international standards of service new system, and strive to build a new highland open to the outside world.
Hyundai Merchant Marine to join THE Alliance, will enhance their competitiveness

2M shipping South Korea's Hyundai Merchant Marine Union (HMM) will join in 2020 THE Alliance, from Maersk Line and Mediterranean Shipping Company (MSC) is. This will enable THE Alliance to gain greater market share in container transport capacity.

As Heboluote THE Alliance members, ONE, Yang Ming Marine Transport occupy 11% market share in terms of capacity, ranking the world's leading shipping league third, second only to the 20.8% and 19.3% of 2M marine league.

VesselsValue analyst Zheng Yang Cheng said: "Although HMM currently account for only 0.7% of the container market, but after 2020 12 23,000 TEU mega container ships and in 2021 eight 15,300 TEU mega container ship deliveries, the market will become very different.

"this will drive tHE Alliance's market share increased to 14.5% from 11%, closer to the ocean and its competitors 2M Union, it increased by 17.3% and 19.8% respectively in 2022.

"Having these large container ships can also make THE Alliance in the Far East in case of need extra demand - to get more opportunities in the Nordic trade which makes the other members of THE Alliance can focus on their own, without having to worry about the additional demand. "

However, Zheng Yang Cheng is also warned:" Increasing production will bring the risks associated with the trade war between China and the US, the demand for future growth shipper pessimistic, if the trade war continues, continue to grow very large container. ship might challenges. "

he pointed out that new orders had fallen by 54% year on year, reduced from 545,000 TEUs in the first half of 2018 to 252,000 TEUs in the first half of this year.

(Source: transportweekly)
Rongyun benefits from the increase in the volume of return of Taiwan businessmen, this year's operation looks to grow

2019/07/29 11:41
MoneyDJ News 2019-07-29 11:41:38 By Liu Wanqing

Rongyun (2607) became a beneficiary of the return of Taiwan businessmen, after the U.S.-China trade war, some goods were transferred to exports from Taiwan, driving Taiwan's volume to usher in growth, Rongyun Taichung Terminal Container Terminal also thrived, coupled with the implementation of the "Blue" Way's maritime corridor business, which diverts North-South container transshipment operations from sea to sea, led to an increase of 13.9% in volume of shipside loading docks at the Rongtai Container Terminal in the first quarter of this year over the same period last year. However, affected by the maritime corridor business, rongyun onshore container transport performance is depressed, but overall, legal persons still hold a growth view of Rongyun's operation this year.

In terms of revenue as a proportion of revenue in the first quarter of 2019, charter revenue accounted for about 23.4%, cabinet rental revenue accounted for about 20.7%, current revenue 18.7%, transportation revenue 18.5%, oil sales revenue 6.4%, passenger transport 5.2%, and other 7.1%. In the first quarter of 2019, Rongyun's revenue reached RMB1,918 million, an annual increase of 2.5%, net profit after tax of RMB192 million, an annual increase of 11%, EPS 0.18 yuan.

In the charter business, Rongyun owns a total of 17 container ships, all of which have been leased, provides carriers operating full container regular route services, and in 2014 began to enter the container leasing market, profit-making is stable, while in the inland container yard, affected by the U.S.-China trade war, the export of goods from Taiwan increased, driving Taiwan's volume growth, It also led to the booming performance of the container terminal in Rongyun TaiTai, coupled with the maritime corridor business carried out by the carriers, which diverted the North-South container transshipment business to the sea, and led to an increase of 13.9% in the volume of cargo side loading docks at rongtai container terminals in the first quarter of this year over the same period.

However, affected by the maritime corridor business, Rongyun land container transport performance is suppressed, Rongyun will also adjust the focus of business to a slower shipping side transport, but overall due to fierce competition in the market, freight adjustment is not easy, in order to improve the transport business situation, Rongyun has planned some of the business to take out-of-committee operations, In the future, we will adjust the cost of reasonable freight rates, and continue to replace new vehicles, reduce fuel and maintenance costs and with GPS satellite navigation, reduce manual operating time, and improve the efficiency of dispatching vehicles.

On the whole, although the transport business is relatively stressful, but the Container Yard and charter business in Taichung are relatively stable, the volume of subsequent containers in Taiwan also looks to maintain growth, legal persons still hold a growth view of Rongyun's operating performance this year.

As for multi-angle disoriented operations, Rongyun has also planned to set up a logistics industrial park in Dayuan to enhance land use efficiency and increase the company's revenue, the current park planning warehouse use area of about 30,048 Ping (including mezzanine does not include unloading area), office area of about 1,880 Ping; , is expected to be completed in the third quarter of 2021.
Recently, it was reported that: "Wanhai is subject to US sanctions. In order to ensure the security of the fund account, please do not continue to cooperate with Wanhai.
" Recently, the shipping company Wanhai Shipping issued the following statement:

statement
Recently, the company received a bank notice from the customer: "Wanhai is subject to US sanctions, so please do not continue to cooperate with Wanhai to ensure the security of the fund account."
The company officially clarified here that Wanhai does not currently have any routes directly or indirectly at the Iranian port, that is, it does not currently operate the Iranian market, nor has it received any notice of US sanctions. Therefore, it reminds customers and the public to pay attention to it and must not believe in false news. And do not spread the impact of secondary transmission.
For the units and individuals that disseminate this false news, please stop the relevant communication immediately and publicly clarify to eliminate all effects. We reserve the right to make claims and prosecute all losses that may be caused to us by this dissemination.

Wanhai Shipping Co., Ltd.
July 24, 2019
President Announces Amendments to Customs Import Tariffs 20190725

Reporter Chen Weiqiang / Taipei Report: The President announced yesterday (24) the amendment sq.e. of the "Customs Import Tax Rules". The Ministry of Finance's Customs Office said that in order to expand the benefits of the Economic Cooperation Agreement between Taiba (Paraguay) and implement our tariff concession commitments, to improve vehicle mobile pollution sources in response to the air pollution prevention action programme, to speed up the replacement of large diesel vehicles in phases i to III, and to gradually promote trade liberalization in line with international standards, and to develop a "proposed" The amendments to the Customs Import Tax Rules, in addition to items amended in conjunction with the Taiwan-Pakistan Economic Cooperation Agreement, shall be effective 30 years after the parties have formally notified through diplomatic channels the necessary procedures for internal entry into force.

The remaining items will come into effect on July 26.

The applicable rate of the revised tax rules shall, in accordance with Article 2 of the Regulations on the Implementation of the Customs Law, the import of goods shall be subject to the date of import of their means of transport. However, in accordance with Article 58 of the Customs Law, the goods stored in bonded warehouses shall be subject to the date on which they apply for import, the same law, Article 59, paragraph 2, shall approve the goods of the bonded factory, which shall be subject to the date of their declaration, and Article 60 of the same law shall provide for the import of goods into the storage and logistics center, whichever shall be the date on which they apply for import from the logistics center.

In accordance with Article 6 of the Implementing Rules, the date on which the means of transport are imported, the sea cargo shall be the date on which the import manifest is delivered to the Customs by ship at the port of the country, and the date on which the air cargo arrives at the domestic airport to deliver the import manifest to the customs by air shall be the applicable basis.
Recently, Zhuhai Port Shipping Co., Ltd. and Zhuhai Yunhang Intelligent Technology Co., Ltd. signed a cooperation agreement, the two sides on the "intelligent shipping, joint research on ship autonomous navigation technology", "intelligent navigation as the core" technology application and demonstration.

In Zhuhai Port Co. , Ltd. Vice President Feng Xin, Zhuhai Port Group Group Enterprise Operations Management Center General Manager Song Yulin, Zhuhai Yunzhou Intelligent Technology Co., Ltd. Deputy General Manager Yu Tianliang and other guests witnessed, Zhuhai Port Shipping Co., Ltd. General Manager Yan Jiangfeng and Zhuhai Yunhang Intelligent Technology Co., Ltd. General Manager Wang Xingping signed a cooperation agreement. In the future, the two sides will be based on ship-assisted driving technology, with Zhuhai Port Shipping Company Xijiang route as a typical scenario, cooperation in the application and demonstration of related technologies.

All along, Zhuhai Port Shipping Company actively practice the Pearl Harbor Group's "internationalization strategy, Xijiang strategy, logistics center strategy, intelligent green strategy" four strategies, the company has more than 30 transport ships at the same time with a typical inland river, coastal shipping scene. General Manager Yu Jiangfeng expressed the hope that through the cooperation between the two sides, in-depth exploration of intelligent ship technology, for the era of intelligent shipping to lay the foundation. This will also help to implement the development strategy formulated by the Pearl Harbor Group, improve the maturity of ship intelligent navigation technology such as ship assisted driving technology, accelerate the accumulation of technology, and create conditions for large-scale intelligent navigation.

In recent years, Europe's leading shipping power has issued a number of ship autonomous navigation projects, the construction of a number of ship unmanned test site. Konsberg, wartsila, ABB and others have published their own technical achievements in the field of smart ships. The IMO adopted the Interim Guide to Testing Of Autonomous Sailing Ships at this year's MSC101 meeting, marking the start of a crucial test run for autonomous navigation. In Asia, Japan, South Korea and other countries have released the intelligent ship-related technology achievements, has made a series of progress. The Singapore Maritime and Port Authority MPA has set up a Maritime Innovation Laboratory to conduct intelligent shipping and intelligent port research, including ship autonomous navigation technology.

Intelligent ship technology is the concrete embodiment of China's transportation power, ocean power, artificial intelligence strategy, but also china to achieve from the shipping power, shipbuilding power to shipping power, shipbuilding power important opportunity. China launched the Smart Ship 1.0 program in 2016 and delivered the first smart ship in 2017, marking China's entry into the first echelon in the field of smart ships. In December 2017, Zhuhai Municipal Government, China Classification Society, Wuhan Polytechnic University, Yunzhou Intelligent jointly announced the construction of Asia's first, the world's largest water area of the sea test site for unmanned ships and the construction of unmanned small cargo transport vessels. On November 30, 2018, wanshan Unmanned Ship Marine Test Site was officially opened. On December 30, 2018, the Ministry of Industry and Information Technology and other three departments jointly issued the Smart Ship Development Action Plan (2019-2021), and in May 2019, seven ministries, including the Ministry of Transport, jointly issued the Guidance on the Development of Intelligent Shipping, and put forward the path and plan for the development of intelligent ship technology and industrialization in China. It marks that the development of intelligent ships in China has entered a period of rapid development.
Attachment :
0726-13.pdf
;
COSCO Shipping Group, China Mobile Sign Strategic Cooperation Agreement 20190723

Reporter Chen Weiqiang/Taipei Report: COSCO Shipping Group and China Mobile recently signed a strategic cooperation framework agreement in Beijing, the two sides will implement basic communications, 5G intelligent applications, cloud computing, supply chain, equity investment capital cooperation, new technology research and development and applications, property facilities and other areas of cooperation.

Xu Lirong, Chairman of COSCO Shipping Group, Sun Jiakang, Director, Yang Jie, Chairman of China Mobile, and Wang Yuhang, Director of COSCO Shipping Group, attended the signing ceremony and signed the agreement on behalf of the two sides by Wang Haimin, Vice President of COSCO Shipping Group, and Jane Qin, Vice President of China Mobile.


It is reported that during the signing ceremony, COSCO Maritime Port, COSCO Maritime Science and Technology, China Transfer (Shanghai) Institute of Production and Research, China Mobile Zhihang also signed the "Joint 5G Intelligent Port Joint Laboratory Cooperation Letter of Intent." According to the letter of intent for cooperation, the Quartet will jointly set up the "5G Smart Port Laboratory" based on the strategic development requirements of COSCO maritime ports at this stage, through the integration and development opportunity of new technologies and industries such as China Mobile layout 5G, artificial intelligence and edge computing, to enhance the integration of 5G and port to provide services and focus on the digital transformation of ports.

In the future, COSCO Shipping and China Mobile will carry out joint ventures and cooperation in accordance with the specific contents of the agreement, coordinate the allocation of relevant resources, explore emerging markets and enhance the overall competitiveness of the mainland and the international market.

Taiwan's New News Shipping Network
IMO new rules will come into effect Methanol demand bullish 20190723

Zhou Jiayang/Taipei Report: According to mainland China authorities, the International Maritime Organization (IMO) sulfur restrictions will come into effect on January 1 next year, methanol as a new type of marine fuel, demand is expected to show an upward trend.

The Canadian methanol producer Methanex and its subsidiary, Waterfront S, will launch a new ship using methanol fuel this year. Both companies believe that when the shipowners prepare for the start of the I-MO 2020 sulphur order, it is also a time for the market to be bullish on methanol demand.

It is reported that The Waterfront Shipping will launch four methanol-powered ocean-going vessels, the first of which is expected to be delivered by mid-August this year (2019), and the remaining three ships by the end of this year, and the four 49,000-tonne vessels will be equipped with dual-fuel engines that can be used as a fuel for methanol. Marine diesel is also available.

Industry insiders say methanol has a clear advantage in reducing sulphides, nitrogen oxides, particulate matter and carbon emissions compared to conventional fuels. This type of fuel will be used once shipowners have determined that methanol is feasible and cost-competitive, although methanol, as a marine fuel, is still difficult to estimate in the amount of global demand and will gradually gain market attention.
Eliminate Chinese manufacturers' "wash-up" and Vietnam's government to close loopholes in the law

2019/07/23 11:15
MoneyDJ News 2019-07-23 11:15:00 Journalist Guo Yanxi Reports
The Vietnamese government has decided to take action to prevent chinese and other manufacturers from "washing their places" and avoiding U.S. tariffs in case they are targeted by the Trump administration.
The Japanese newspaper reported Wednesday that Vietnam's local media, the Youth Daily, revealed that "Vietnamese-made" television sets produced by Asanzo, a local power plant, almost all of the products imported from China. LCD panels from China are labeled "Made in China" and removing them is the most important task for Asanzo employees. After six simple assembly procedures, the televisions were sold as "Vietnamese- " "built-in Japanese technology". Other appliances, such as ovens, are imported directly in the state of the finished product.
According to local media reports, the Hanoi government has held an inter-departmental meeting to enact laws and regulations in accordance with international specifications to combat illegal transshipment. The new rules will set out how much of the components in the product must originate domestically and how many procedures are assembled locally before they can be labeled in Vietnam.

Vietnam's regulations are relatively lenient on products that are imported specifically into domestic trafficking, and can be re-exported to third countries after they have been tampered with by people with interested persons. This makes Vietnam a popular place to wash.
Nguyen Bich Lam, head of Vietnam's general statistics bureau, admits that the country does not have a clear definition of how it can deal with issues such as Asanzo televisions. He said many domestic and foreign operators would adopt a similar approach, after simply processing Almost finished Chinese products, it is called local production, to sell to domestic consumers.
Vietnam hopes this will calm the U.S. mood. U.S. President Donald Trump, in an interview with Fox Business in late June, warned that he might impose tariffs on Vietnamese products. "Many companies have moved to Vietnam, but Vietnam is cheaper than China, " he said. This is a very interesting situation. 」
U.S. adds Vietnam as currency manipulation observer
Vietnam has been added as an observer country in its semi-annual "currency manipulator" assessment, released on May 28. Vietnam, which is close to three major tests, risks being accused by the United States of currency manipulation.
The U.S. is considering a conditional lifting of Huawei's export ban. Larry Kudlow, chairman of the White House National Economic Council, said in an interview with CNBC on July 9 that the U.S. government would not buy Huawei equipment, components or systems, but that the private market would be open and that the Commerce Department would authorize the situation if there were no national security concerns. That means Huawei, which could have acquired chips from countries such as South Korea, Taiwan and Vietnam, can now continue to source with U.S. semiconductor makers.
In addition to the Treasury Department, the U.S. Department of Commerce is also eyeing countries that are undervalued.
The Commerce Department proposed on May 23rd that the government should impose anti-subsidy tariffs on countries that deliberately promote currency disparageful.
Reuters and the Financial Times reported that the Commerce Department issued an update dinghying a new notice that the proposed rules would change the operating procedures of the balanced tax, adding the "currency underpar" guideline. The government will be able to impose a balanced tax on countries that deliberately make the currency undervalued against the dollar in order to subsidize exports.
In the past, the U.S. government has been careful not to confuse trade with foreign exchange, which is usually within the jurisdiction of the U.S. Treasury. However, political pressure on Congress to make foreign exchange an element of trade negotiations is mounting.
從: Emily Lin [Emily.Lin@sealandmaersk.com]
寄件日期: 2019年7月19日 下午 04:22
主旨: [SEALAND] 孟加拉運費回復措施 & 吉大港壅塞通知


孟加拉運費回復措施 & 吉大港壅塞通知
由於成本的上揚以及以下狀況在短期內未能獲得緩解,我司將於2019/8/1(預定開航日)開始實施運費回復措施
孟加拉當地港口持續的壅塞

轉運港壅塞
運費漲幅為: USD$50/box
此外, 根據SAS長期派駐當地的專業碼頭協調人員這週回報, 船舶在吉大港外海的等待時間目前約為7天
同時, 由於孟加拉當地在WK33會有假期(Eid Festival), 所以我司預期此假期將連帶影響碼頭作業效率並且加劇影響港口壅塞狀況!
為了保障您的貨物,SAS大力推薦你使用市場唯一直航SH2, 船隊最快9天到達孟加拉外海
以下為英文版
Chittagong port update & Bangladesh RR notice
Dear Valued Customer,
Sealand Asia would like to share the latest development at Chittagong port. We are still experiencing a prolonged waiting time at the port. Lower productivity due to high container yard utilization remains the identified main root cause.
This situation is affecting all carriers operating in Chittagong, with most of the vessels having schedule impact of up to 7 days.
Due to cost increasing and we expect port congestion can't be ease off at destination and transhipment port in short time, we will have RR plan from Aug/01 (proforma vessel departure date) by USD$50/box.
At this moment, it is difficult to define with certainty when the current situation will ease off. We continue providing regular updates on the situation, which we hope will assist you in planning your transportation requirements.
Sealand Asia keeps working closely with terminal and port authorities on the matter and will continue to endeavour to alleviate the situation during this challenging period to ensure minimal disruptions to the supply chains of our valued customers.
Should you have further queries or require additional information, please contact your local
Sealand Asia representative.
We thank you for your valuable support.
Yours faithfully,
Sealand Asia – A Maersk company
Panama-flagged container ship Soul of Luck collided into a gantry crane in Semarang, Indonesia on Sunday 14 July, causing the crane to collapse.
Video obtained by Reuters showed the crane collapsing on the dock as the container ship barrelled into another smaller cargo ship, and crew evacuating.
The Soul of Luck had been sailing from Port Klang in Malaysia when the collision occurred. It was unclear what caused the incident, local media reported.
A truck operator was injured and the port was closed for three hours after the collapse, local media added.
Trade friction between China and the U.S. hurts Panama Canal

Luis Quijano, chief executive of the Panama Canal Authority, said the number of U.S.-China trade ships passing through the Panama Canal has plummeted this year as China cuts back imports of U.S. food and fuel.

Against this backdrop, Japan has overtaken China as the second largest user of the Panama Canal, and the United States remains the largest customer of the Panama Canal.

In fact, China relies more on natural gas from countries such as Qatar, Trinidad and Dobag, as well as Brazilian soybeans, than the Us. That's a disadvantage for the U.S.

Revenue from the Panama Canal is expected to be $3.1 billion this fiscal year, down 1 percent from fiscal 2018, the first decline since the expansion of the Panama Canal three years ago. At that time, the canal's new locks were expanded at a cost of about $5 billion. Traffic, which has been exported from the U.S., has lost about 8 million tons in the 2019 fiscal year, according to the Canal Authority. In fiscal 2018, shipments from the East Coast of the United States to Asia will be about 78 million tons.

Despite this, Moody's Investors Service upgraded the canal's credit rating from A2 to A1 this year, citing the canal's strong financial performance and low debt levels since its expansion.

Quijano said that if trade frictionbetween the Us and China continued, it could cause more damage to the Panama Canal. At the same time, new LNG terminals in Georgia and Texas will be operational in the coming months, helping to meet growing demand in Japan and South Korea.

In addition, lower water levels due to drought have forced the Panama Canal authorities to limit the size of ships passing through the new locks. Until the rainfall increases, the current 44-foot (13.41-meter) water limit, which mainly affects container ships, will remain high lying in the coming weeks.

The Panama Canal Authority is also understood to have looked at the possibility of building extra locks to accommodate larger ships, but the next 10 to 15 years is not worth it.
Attention! Pakistan's nationwide strike

On Friday (July 12) pakistan's trade associations and organizations agreed to call for a strike in Pakistan to protest the federal government's tax plan for the new fiscal year, which it said could be the biggest test facing the PTI government since it came to power.

Lahore Strike Profile

Most trade associations and organizations in Lahore have agreed to strike in protest at the federal government's tax revenues in the 2019-2020 budget. As part of the preparatory work, All Pakistan Anjuman Tajiran (APAT), Qaumi Tajir Itehad, Lahore Business Front, All Pakistan Truck Trailer Owners Association, Jewellers Association, The Association of Car Dealers and all other trade bodies in Lahore held an emergency meeting on Friday to discuss Saturday's strike.

"We will not negotiate with the government until unfair taxes are eliminated," the delegates said. The government is trying to divide us. But we will not split. "The decision to close aPAT was not made by APAT, but by more than 3 million traders from Karachi to Peshawar.

Overview of the Karachi strike

In Karachi, the call for a strike was initiated by Markazi Tanzeeme Tajiran Pakistan (MTTP) and Anjuman-e-Tajiran, all of Pakistan. In an effort to win support from Karachi businesses, MTTP Kashif Chaudhry held a press conference at the Karachi Press Club on Thursday to rally business support for the strike.

Kashif claims that we have obtained products including Sardar, Tariq Road, Clifton, Defence Road, Liakwatababad, M.A. Jinnah Road Market, Gul Square, Timber and Furniture Market, Steel Market, Automotive Parts, Fabric Market, Landi, Korangi, The support of representatives of more than 400 markets in Karachi, such as Malir and Garden Regional Markets.

Here's a reminder that the situation is exceptional and it's not clear how big the impact of the strike will be. Recently there are exports to Pakistan's foreign trade freight forwarding enterprises must pay attention to: please keep in touch with customers in a timely manner, and keep up with the latest news of goods! Do a good job of preventing and preparing the goods for delay! Try to avoid additional losses!
During the transshipment of containers at the port of Rotterdam, the Netherlands can be filled LNG

The Dutch port of Rotterdam has now been able to fill a ship with liquefied natural gas (LNG) while transferring containers, according to mainland Chinese authorities. Ronald Paul, chief operating officer of the Port Authority of Rotterdam, stressed that this was in line with their determination to promote energy conversion in the shipping sector, from fuel to LNG, with the first refuelling operation successfully serving as the sister ship of the Containerships Nord.

The port of Rotterdam noted that the shipping industry accepted LNG as transport fuel for shipping, a process pioneered by the Containerships Nord container ship, a process known as synchronous refueling, which led to significantly shorter calls for ships at ports. The operation was carried out at the RST terminal in Prins Willem Alexanderhaven, Rotterdam, and LNG was provided by Shell.

It is reported that so far, there will be two ships at the same time in Rotterdam LNG. The Containerships series is a subsidiary of The French company CMA CGM, which promotes energy transformation in the container shipping sector. Of these, Dafei Shipping has ordered 20 LNG power vessels, including nine container ships with a capacity of 22,000 TEU
Taiwan to crack over mainland goods counterfeiting Taiwan's origin

It is understood that the United States to Taiwan, China, issued a warning, hoping that its strict inspection of mainland products to Taiwan origin exported to the United States to avoid customs duties. Taiwan has now investigated a number of cases of counterfeit origin labels for screws, solar energy, bicycles and other products, and will take the following measures:

(1) For the export of electric bicycles and bicycles to the FTZ, an export license must be obtained from the Trade Bureau first;

(2) Imported solar cells and steel, need to be checked with imported domestic certificate;

(3) The Customs will strengthen the inspection of the export edgy or false lying of the place of origin;

(4) Bicycles and tool machines imported from the mainland, which need to be declared for use for tracking, etc.;

(5) When Taiwan manufacturers export products from the U.S. tax increase list to the U.S., customs will remind manufacturers to be aware of U.S. origin regulations.

(Source: Logistics Baba)
Typhoon Danas hit the fastest 17 noon land warning
輕度颱風丹娜絲16日下午在菲律賓東方海面生成,預計將朝西北西移動,逐漸接近台灣。(圖取自氣象局網頁www.cwb.gov.tw)
The tropical depression in the eastern Philippine Sea, strengthened this afternoon to typhoon Danas No. 5 this afternoon, is expected to move west-northwest.

Bureau of Meteorology forecaster Chen Yixiu said typhoon Danas is now forecast to make landfall from the south-central region, from the northwest side, through Taiwan's island, but the path will still be fine-tuned.

'If you follow this path and speed, we will issue a marine typhoon warning as soon as tonight, and a land typhoon warning will be issued around noon tomorrow,' she said.

The Forecast Path of the Japan Meteorological Agency shows that Typhoon Danas No. 5 is moving north-northwest in the eastern Philippine sea, and is expected to move north from early to afternoon tomorrow to 3 p.m. Japanese time (2 p.m. Taiwan time), with the center position in the southeastern waters of Taiwan.

It is currently forecast that Danas' marching path will move north along the eastern waters of Taiwan, and it is expected that the central position of Danas will continue to move toward sending off the coast of mainland China at 3 p.m. on the 19th.
中央氣象局在臉書貼文提醒,預測颱風丹娜絲將直接經過台灣本島,因暴風半徑大,影響範圍廣,儘管以輕度颱風之姿來臨,但帶來的風雨不容小覷。(圖取自facebook.com/CWB.TW)
圖為颱風丹娜絲暴風圈侵襲機率。(圖取自氣象局網頁www.cwb.gov.tw)
Trade war hits the logistics industry! Imports from the largest U.S. port area fell 5.1% in June

12/07/2019 09:39
MoneyDJ News 2019-07-12 09:39:49 Journalist Yanxuan Li reports
Los Angeles-Long Beach Complex Area, California, is the largest container port complex in the United States and a major port area for Sino-US trade, but has been affected by the trade impasse that has disrupted global supply chains, data show. The port of Los Angeles and Long Beach imported 5.1 percent less containers in June than last year, reflecting the logistics industry's lead in the U.S.-China trade war.

Washington, D.C., reported on Friday that imports from the smaller Port of Long Beach fell 13.7 percent in June from a year earlier, offsetting a 3.5 percent annual increase in total imports from the Port of Los Angeles, leading to a second straight month of declines. In general, June is the traditional high season for the Ports of Long Beach and Los Angeles, during which retailers stock up for the winter shopping season.

Logistics dynamics, from ocean-going to downstream parcel transportation, are often seen as a leading indicator of the global boom.

In its latest report, Panjiva, a global trade database owned by S . . . Global Market Intelligence, said the drop in imports in May was mainly due to a sharp drop in China's COSCO's shipments at the Port of Long Beach. A spokesman for the port said Thursday that the port experienced a similar decline in June.

The South China Morning Post reported on June 27th that official figures showed that China's exports and imports to the United States fell between January and April from a year earlier. China's exports to the U.S. fell 9.9 percent to $122.44 billion in The January-April 2019, according to Government data, while U.S. imports from China plunged 12.6 percent in the same period.

The Wall Street Journal reported on July 10th that U.S. President Donald Trump's war on tariffs has prompted manufacturers to accelerate their shift from China to Vietnam and other low-cost countries. According to a survey by Consulting Firm A.T. Kearney, U.S. imports of manufactured goods to China and 13 other Asian countries surged 9 percent to $816 billion in 2018, the largest annual increase in nearly a decade and more than a 6 percent increase in gross domestic manufacturing output.
Optimistic about the East Association area trade, Yangming 7/27 new Thailand-Indonesia Express

07/11/2019 10:58
MoneyDJ News 2019-07-11 10:58:12 Press Center Report
Optimistic about the economic development of the countries of the Association of Southeast Asian Nations and the steady growth of regional trade in Southeast Asia, Yangming (2609) continued to strengthen the layout of regional routes in Southeast Asia, the company has been expected to start from July 27 to add the Thailand-Indonesia Express (hereinafter referred to as TIX).
Yang Ming said that the TIX route from Linchaban, china via Singapore to Jakarta, Indonesia, in addition to providing direct services from Linchaban to Jakarta, but also through Singapore transit, linked Yangming global route network.
Yang Ming pointed out that with the addition of the Thailand-Indonesia Express (TIX), along with the existing Five Lines of Southeast Asia (SE5), The Eight Lines of Southeast Asia (SE8), the Thailand-Star-Sema Express (ITS), the Singapore-Sihanouk Express (RCX), the Singapore-Songka Express (RSE), the Semarang-Singapore Route (SS1) , Singapore-Surabaya Express (SSX) and Singapore-Yangon (SYX) deploy a total of 9 Southeast Asian regional routes to provide customers with more yuan, better quality and faster delivery services.
The U.S.-Iran conflict is on the rise! Container shipping companies such as Maersk raise rates on Persian Gulf routes

07/08/2019 14:10
MoneyDJ News 2019-07-08 14:10:23 Journalist Guo Yanxi Reports
As the U.S.-Iran conflict heats up and the situation in the Persian Gulf rits down, A.P. Maersk A/S, the largest container shipping group, has announced that it has followed in other currency shipping operators and raised shipping rates on persian Gulf routes.
Two oil tankers in the Gulf of Oman were attacked on June 13, and the U.S. said days later that Iran shot down a U.S. drone flying over the Strait of Hormuz, threatening to hit the world's most critical crude oil transport ation route.
Reuters reported on the 5th, Maersk issued a statement on the 4th, said that "the cost of shipping through the Persian Gulf, recently due to a significant increase in unexpected factors and rising." As a result, Maersk decided to impose an emergency risk charge on routes through the Persian Gulf. 」

Mr Maersk said $42 per 20-foot container was required to transport goods to parts of the terminals of Saudi Arabia, Bahrain, Qada, the United Arab Emirates (UAE), Kuwait, Iraq and Oman.
Container shipping operators such as The Swiss Mediterranean Shipping (MSC), France's CMA-CGM, Singapore's Neptune Orient Lines and NOL and Germany's Hapag-Lloyd have also issued price increases to customers in the past week.
"We have a lot of assets, ships and employees passing through the Strait of Hormoz every day, and the group's operations in this area have not stopped, but we have decided to change our shipping route," Maersk Chief Operating Officer Soren Toft said on June 20, according to CNBC. 」
Ayatollah Ali Khamenei, Iran's supreme spiritual leader, said in early June that the first shot in the Persian Gulf would drive oil prices to $100, which would be unbearable for US allies such as the Us, Europe and Japan and South Korea.
The two tankers attacked in the Gulf of Oman in mid-June, a "Kokuka Courageous" owned by the Japanese shipping company Guohua Industries, carrying chemical sonfrom Saudi Arabia to Singapore. The other is Front Altair, a subsidiary of frontline, a Norwegian shipping company, carrying naphtha, which departs from the Persian Gulf and transports cargo to TAIWAN's CPC Taiwan.
The first half of 2019 the worst effects of the global trade war, after the end of the 6 G20 would seem to temporarily ease, followed by Japan and South Korea staged a trade war but, let the global technology industry chain into the future unstable again. Surrounded by China and the US, Japan and Korea, complex political, economic and historical factors, see the opportunity to make a trade war for a short time can not quell.


After June 2019, Osaka G20 summit in the US presidential Trump announced a relaxation of the ban on Huawei's ending, trade war haze dissipates less than two days, Japan has announced a number of special restrictions on South Korean exports of raw materials, including fluorine-containing polyimide (Fluorine Polyimide), photoresist (resist) and an etching gas (Eatching gas), these three key ingredients semiconductor process, the direct impact Samsung (Samsung), SK Hynix (SK Hynix) production line, is regarded as Japan and South Korea trade war the first shot, but also just returned from the United States and the global economic trade war temporarily catch my breath, hold your breath again.

Political, economic, historical, triple pressure triggered the war

when the time back to Osaka G20 summit, when the world's focus has been on the US-China trade war who Trump and Xi Jinping, no one noticed polite landlord Prime Minister Shinzo Abe almost the neighbor South Korean President Yin Wen as air. Abe Jin Sangang complete declaration pursuit of free trade, eliminate discrimination and disputes, followed by South Korea trade ban initiated, it is particularly ironic.

The Japanese government issued a statement accusing the South Korean company will manufacture high-tech skills drain to North Korea, the threat of regional security in Northeast Asia, and therefore it injunction, South Korean Minister of Industry Trade resources to allow the mold sternly refuted allegations Japan "unfounded, baseless "argument, the two sides will only deepen the misunderstanding.

July 10, Wen Yin talks with South Korea in the top 30 large companies said to be ready to face all the "long war" as soon as possible and to develop alternatives, such as Germany seek Russia's alternative supply chain, to the corresponding trade war situation. Moon Jae-in is obviously the conflict in the most stressful, because during his reign, South Korea, the unemployment rate in a decade, 2019 has been suffering from the US-China trade war spread, Standard & Poor's (S & P) announced in July, revised down South Korea's economic growth forecast from 2.4% to 2.0%.

One fuse trade war, during World War II, the Imperial Japanese colonial Korean Peninsula, the Korean people and forced to work for Japanese companies, known as "expropriation workers' dispute is the background for this trade war. October 2017, South Korea's Supreme Court ruled Japan Sumikin Company (Nippon Steel & Sumitomo Metal Corp) , required to compensate the four wartime requisition workers 100 million Korean Won per person (about NT $ 2.62 million yuan), at that time have led to The government of Japan strongly dissatisfied.

In Abe hearts, Moon Jae-in can look forward to mediate, to mitigate conflict, because Japan and South Korea in 2015, has been on the "comfort women" issue to reach a consensus, the two jointly issued a statement, to mitigate conflicts, create a better future; behold, Moon Jae-in South Korea Supreme Court decision not to intervene, even on G20 stage, they did not reach any consensus, let Abe resolve to go to war.

Relative Moon Jae-in, the Japanese Senate elections will start at the end of July, Abe will remain strong attitude, it also allows Abe in the eyes of the people of South Korea, Kim Jong-un became more unpopular than people.

According to the survey Japanese non-profit organization "remarks" made to show the Japanese people, the most important national economic side is the United States, and South Koreans are believed to be China, the data is also because export-related trade with China South Korea accounted for nearly 16% of GDP, while Japan less than 3%. South Korean students studying in China, not only the extra nearly 5 times higher than students in Japan, but also the largest number of foreign students studying in China's. On the other hand, over 35% of South Koreans believe Japan in both military and economic threat to South Korea.

Despite the tangled history of conflict and political economy, it is undeniable the United States and Japan and South Korea trade war arsenal poured into a vat of oil, Trump North Korean leader Kim Jung Eun unspeakable "feeling" the situation in Northeast Asia, the replacement of complex chaos.

Trump since he took office, diplomatic relations between North and South Korea and China and the US, seems to reverse, but after Jinyue Nan River will break Bureau, May North Korea test-fired a rocket again, the US government has no comment, even Trump said: "I am confident of Kim Jong-un." but Xi Jinping seizing the opportunity to arrange a meeting with Kim Jong-un, foreign media think this is one reason why Donald Trump in the G20 are willing to slow the strength of a trade war.

Zhidezhuyi, due to Japan and South Korea are important US military and economic partner, in this trade war indirectly caused by Trump, the United States chooses to remain silent, there is no formal public comment.

Dark future, a slight shimmer

Japan and South Korea trade war is heating period, accompanied by several events, the conflict will only be expected to rise further.
• 7/15: Another home was requisitioned workers seek compensation for Japanese companies Mitsubishi Heavy Industries (Mitsubishi), was asked to give a formal response before that date.
• 7/18: Japan asked South Korea for work requisition decision to seek third-party arbitration period.
• 7/21: Japanese Senate elections.
• 7/24: Japan, South Korea is expected to be excluded from the preferential trade whitelist.
• 8/15: South Korea's Liberation Day (marking the end of Japanese colonial rule).

Japan and South Korea trade war, it will only be a lose-lose, but political sentiment and national consciousness, so that the two leaders are difficult to step down, the two sides will launch the recent ministerial meeting, in order to reach a consensus, the United States also sent the State Department Bureau of East Asian and Pacific Affairs Assistant Secretary of State戴维史迪威(David Stillwell) visit to tokyo, South Korea to discuss issues with Japanese officials.

In the case of both sides are reluctant, also can not compromise in the short term is difficult to reach a consensus forecast will impact South Korean semiconductor industry, and bring to single effect, whether it will cause long-term impact on the global technology industry supply chain in the future, the United States in wrestling will be how to develop in this conflict, let situation in Northeast Asia and global economic outlook, planted instability.
Improving the Competitiveness of the Shipping Industry Liu Youmin Called the Government to Adjust Port Charges 20190711

Reporter Zhou Jiayang / Taipei Report: Liu Youmin, President of the National Federation of Business Associations of the Republic of China Shipping Agents, "In the In the "Seafaring Festival Reporter's Symposium", it is suggested that the Government should adjust the port rate, and adjust the rates in the surrounding areas and countries in a timely manner, so as to enhance the competitiveness of the port, to the development of China's port, but also to pay attention to the voice of local operators, to help solve the difficulties of operators.

The preparatory meeting of the 65th Sailing Festival of the Republic of China held a press conference yesterday, and Liu Youmin, chairman of the National Ship Association, put forward "a thank you, Two recommendations, first of all, he gave the Government the full consideration of the particularity of this industry over the past year, to the Law of the Law, article 84 of the law to be untied, he on behalf of the industry to thank the Ministry of Labour and the Ministry of Transport Air Port Bureau for their support and affirmation, we work together to achieve this outcome.

During the meeting, Liu Youmin made two suggestions as follows:

First, the port rate adjustment suggests that the Government should refer to the situation in the surrounding areas and countries, for example, mainland China in the past year, there have been two downward rate adjustments, this part of Taiwan's port competitiveness, look forward to the Government's prudence, can further enhance the port competitiveness, because the number of ships in and out of the increase, ship operators have the opportunity to profit.

Second, with regard to the development of Hong Kong and Hong Kong, he called on the Government to pay attention to the voices of local operators, such as Keelung Port, which has done a lot of construction, but the views of local ship-operators have not received a positive response, and he hopes that the port companies will gain a better understanding of the difficulties of operators' operations; Also faced with some difficulties, such as the rate announcement, a small part of the post-mortem, so that operators and foreign shipowners to contact, there are some difficulties, look forward to the relevant rates can refer to international standards, while "early notification", rather than the announcement, and then add some costs, so that operators to carry out business caused some difficulties.
Taiwan's New News Shipping Network
U.S. Port of Auckland Purchase Conversion Mixed Venue Crane 20190711

Reporter Zhou Jiayang /Taipei Report: According to mainland China, the terminal operator SSA Auckland Port (Oakland) International Container Terminal said it spent $6 million to convert hybrid site cranes cranes) to reduce greenhouse gas (GHG) emissions by about 96 percent.

The marine terminal, which currently handles 61 per cent of the port of Auckland,'s cargo terminal, intends to convert 13 rubber door cranes from diesel engines to battery-powered hybrid engines. The 90-foot-tall crane, in total, can lift about a thousand containers a day. Three cranes have already started to retrofit and start work. The remaining cranes are expected to be converted by June 2020.

Ken Larson, crane manager at the terminal's parent company, which operates the SSA terminal in Seattle, is understood to have stressed that the old engines used burn about 10 to 12 gallons of diesel per hour, while the new machines burn about half a gallon per hour.

The SSA reports that hybrid engines will reduce GHG emissions from each crane by about 1,200 metric tons per year. In addition, diesel particulate emissions can be reduced by 95%.
Monthly Report on China's Export Container Transport Market

This month, China's export container transport market out of the off-season trough, market fundamentals are now improving signs, airlines on some routes on the success of the push plan, spot market freight rates to a certain extent. In June, the Shanghai Shipping Exchange released an average of 808.62 points, up 1.1% from the previous month, while the Shanghai Export Container Composite Freight Index, which reflects the spot market, averaged 783.14 points, up 4.9% from the previous month.

1, European land freight prices rise and slow down

On European routes, overall transport demand in the market has rebounded from the trough, and the supply and demand relationship of routes has improved. At the beginning of the month, with the help of capacity control measures, the average class utilization rate of ships on the European and Mediterranean routes of Shanghai Port remained at a good level of 95%. Several carriers have slightly increased the booking prices for flights shipped from June 1. After this, the supply and demand relationship of the route fluctuated slightly, and the spot market freight rate fell slowly. In June, the average price index of China's exports to Europe and the Mediterranean was 988.05 and 1033.98 points respectively, up 2.3% and 1.0% respectively from the previous month.

2, north American market small fluctuations

North American routes, affected by Sino-US trade frictions, transportation demand overall fell. In order to maintain the supply and demand relationship, carriers from time to time to take temporary stop measures. At the beginning of the month, some carriers tried to implement the freight price increase plan, in which the U.S.-West route was partially successful, the U.S. East route because most carriers to maintain a wait-and-see attitude, freight price increase plan was not accepted by the market. Since then, due to volume fluctuations, the fundamentals of the route are not stable, market freight prices fell slightly week by week. At the end of the month, the market freight rate was raised, driven by a new round of freight rates. In June, the average price index of China's exports to the U.S.-West and East America routes was 682.59 points and 895.96 points, respectively, down 0.3% and 0.7% respectively from the previous month.

3, ANZ route bottom recovery

ANZ routes, due to long-term low transport demand, carriers continued capacity control measures have not been able to effectively improve the route supply and demand relationship, Shanghai Port ship weekly average cabin utilization rate hovered around 80%. Due to fierce competition, market freight rates have hit their lowest level since SCFI was released. Until the end of the year, some carriers tried to raise freight rates and obtained market follow-up, spot market freight rates returned to the $300/TEU level. In June, the average price index for China's exports to ANZ was 608.93, down 4.5 per cent from the previous month.

4, South American market steadily rebounded

South American routes, the market gradually get rid of the impact of the off-season, transport demand gradually rebounded. At the same time, the market still has capacity control measures, route supply and demand relations remain stable. Since the beginning of the month, the market freight rate immediately stopped falling and stabilized, and then with the further improvement of fundamentals, the carriers have implemented a number of rounds of freight recovery plan, spot market freight prices steadily rebounded. In June, the average price index for China's exports to South America was 528.74, down 0.5% from the previous month.

5, Japan route shipping is basically stable

Japan routes, market supply and demand relations are stable, market freight rates remain stable. In June, the average price index for China's exports to Japan was 725.96, down 0.3% from the previous month.

(Source: Shanghai Shipping Exchange)
US imposes tariffs on some Chinese and Mexican steels 20190710
The United States today announced tariffs on some steel products from Mexico and China, saying that these countries are helping domestic manufacturers with unfair subsidies.
Agence France-Presse reported that in the first two months of the decision, US President trump agreed to abolish tariffs on imports of steel and aluminum to Mexico and Canada, after which the 3 countries of the United States and Mexico agreed to amend the North American Free Trade Agreement.
According to the U.S. Department of Commerce, imports of steel for construction benefit from subsidies from China, Mexico and Canada, but Canada's subsidies in this case are minimal, so there is no need to impose retaliatory tariffs.
The move is in response to complaints filed by U.S. businesses in February. In a preliminary survey, the U.S. Department of Commerce found that fabricated structural steel imported from Mexico and China benefited from domestic subsidies ranging from 3% to 177.43%.
In a statement, the U.S. Department of Commerce pointed out that the total value of structural steel imported from China and Mexico to the United States in 2018 amounted to $1.5 billion.
Based on the subsidy tax rate, U.S. Customs officers will begin to collect import duties, which will be refunded if the officers revise the findings afterwards. The independent U.S. International Trade Commission sometimes blocked the Department of Commerce's actions if it found that American businesses were not harmed by these subsidies. According to the threat of US national security, trump announced last year that it increased 25% of global imports of steel and 10% of aluminum tariffs. In May this year, it agreed to abolish tariffs on Mexico and Canada.
Taiwan Xinsheng Newspaper Shipping Network
MUA: DP World Container Terminal Workers Strike 20190710

According to the Website of the British Shipping, the Maritime Union of Australia said that DP World's Brisbane, Sydney, Fremantle and Melbourne container terminals have launched a series of strike stakes against automation, outsourcing, revenue cuts and dishonest bargaining.

The two-day strike, which began in Brisbane in the early hours of July 8, is the first by an Australian stevedores during a planned 48-96-hour stoppage at the container terminal.

The Maritime Union of Australia says Sydney and Fremantle workers will go on strike on Thursday and Friday, with Melbourne from today to July 14.

The Dockers are understood to have imposed indefinite work bans, including a ban on upgrades, overtime and shift delays. The Maritime Union of Australia stressed that the legal lyse ban forced workers to take strike action because their legal right to use the ban had been lifted by the corporation and the FWC.

Australian Maritime Union assistant national secretary Warren Smith said DPWorld management insisted on including provisions in the new site agreements, which could lead to the loss of outsourcing and automation of overseas jobs.
Taiwan's New News Shipping Network
Hyundai Merchant Marine ran away, Zim alliance with 2M upgrade cooperation

July 3, Zim announced that the alliance will enhance strategic cooperation with 2M Asia to the United States in the Gulf.

The partnership includes two service routes, one ZIM US Gulf Central China Xpress, will put 10 6500TEU container ships, first flight is expected to begin on August 18. Ships were anchored in Ningbo, Shanghai, Busan, via the Panama Canal, Houston, Mobile (Mobile), Miami, Freeport (Freeport), via the Panama Canal, Araijan, Busan.

Another route is to ZIM US Gulf South China Xpress, will put 10 4500TEU container ships, first flight is expected to begin on August 16. Ships are anchored Xiamen, salt, Busan, via the Panama Canal, Houston, Mobile, Tampa (TAMPA Direction), Manzanillo (Manzanillo), via the Panama Canal, Balboa (Balboa), Busan.

Zim president and CEO Eli Glickman said, "This partnership means that we cooperate with 2M Union entered the third phase, has been extended to four main routes. I have full confidence in our strategy. This strategy has allowed we benefit, but also allow customers to benefit. "

September 2018, Zim with 2M Union Asia - uS East coast route cooperation, and in March this year announced a further escalation of Asia - Mediterranean routes and Asia - Pacific Northwest routes Cooperation.
Source: the shipping industry)
Vietnam makes steel from Taiwan-Korea steel: involved in circumventing anti-dumping duties 20190705

Chen Weiqiang/Taipei Report: The U.S. Department of Commerce issued a preliminary ruling on Vietnam's anti-circumvention investigation into U.S. steel exports, finding that the use of steel originating in South Korea and Taiwan, simple processing in Vietnam for anti-corrosion steel and cold-rolled steel, is suspected of circumventing anti-dumping duties. The Ministry of Commerce will notify the United States Customs and Excise Department of the cash margin for the aforementioned products made from South Korean or Taiwan materials, with a maximum tax rate of 456.23 per cent for imports from the date of the investigation on August 2, 2018.

The International Trade Office pointed out that China's export and sale of related steel products to Vietnam statistics, the production of corrosion-resistant steel materials to hot-rolled steel and cold-rolled steel-based. According to China's customs statistics, I have in recent years exported and sold Vietnam's hot and cold-rolled steel quantity is a moderate growth trend.

As Vietnam is an important export market for my hot-rolled steel, hot-rolled steel is an important material for the Ministry of Commerce to investigate corrosion-resistant steel. According to the preliminary judgment of the case, if the Vietnamese business men use China's hot-rolled steel, processing into anti-corrosive steel products and then sold to the United States, that is, it is possible to be levied anti-circumvention tax, and to my cold, hot-rolled steel sold to Vietnam has a certain degree of impact. As for the impact of many, depending on how many Vietnamese use China's steel processing and then sold to the United States. This extent of influence requires further discussion with the industry before possible responses can be clarified and considered.

Mainland China steel has also faced a similar anti-circumvention investigation, the U.S. Department of Commerce on May 22, 2018 from Vietnam to the United States, the use of cold, hot-rolled steel from mainland China and processing anti-corrosive products made in Vietnam as a final ruling of the anti-circumvention investigation. Vietnam's anti-corrosive steel exports to the United States are subject to anti-avoidance duties from mainland China (including anti-dumping duty rate of 199.43% and balanced tax rate of 39.05%).

In accordance with the U.S. anti-circumvention investigation procedures, the final ruling should be published within 300 days of the start of the investigation. In this case, the US Department of Commerce is due to complete its final decision by May 28 this year, but the preliminary decision will not be issued until 2 July this year. The above-mentioned press release by the Ministry of Commerce did not say when a final decision on the case would be made.
THE world's largest containership, the 23,000 TEU MSC Gulsun, has been delivered by South Korea's Samsung Heavy Industries and will embark on its maiden voyage on a Silk/AE10 service operated with 2M partner Maersk next Monday (July 8) from Xingang to northern Europe.
The 400-metre long vessel is the first box ship in the world to feature 24 rows across giving it up to 1,500 extra container capacity compared to the existing largest container vessels. The 61.5-metre wide vessel is the first of 11 giants MSC is set to operate when they are delivered from South Korea in the coming nine months, reports Singapore's Splash 247.
Commenting on the delivery, Andy Lane, a Singapore-based container shipping consultant, referred back to the delivery 13 years ago of the Emma Maersk, which back in 2006 was a record-breaking 14,770 TEU in capacity.
"That ship was three metres shorter than the MSC Gulsun but only featured 21 rows across, and with a single island had a far lower cargo height profile. All things being equal, MSC Gulsun will require an additional four days of port time per rotation compared to Emma Maersk, which might result in either longer transit times or faster steaming," Mr Lane explained.
Container ship size records have repeatedly been broken in recent years, climbing above the 20,000 TEU mark for the first time in 2017. South Korea's HMM has a series of twelve 23,000 TEU ships which will start delivering from the second quarter of 2020 and will likely rival MSC's record-breakers for size.
According to Alphaliner's latest capacity data, as of July 1, 2019, the top 10 global liner shipping capacity remained unchanged. At present, the total number of container ships operating in the world is 6,099, and the total capacity is 23,121,759,000 TEU, equivalent to 2.80361847 trillion tons.


The world's top 30 container shipping companies are ranked as shown below. The top three global liner shipping capacity rankings are Maersk Line (4.14.9513 TEU), Mediterranean Shipping (342.4440 TEU) and COSCO Shipping Group (2.90611 million TEU). These three liners The company's total capacity accounted for 45.4% of the market.

The fourth to tenth rankings are: CMA CGM (4th), Hapag-Lloyd (5th), ONE (6th), Evergreen Shipping (7th), Yangming Shipping (8th) Hyundai merchant (9th), PIL (10th). The top 10 liner companies in the world have a capacity of 19.16 million TEUs, accounting for 82.90% of the world's 100 largest container liner companies.


Ranked 11th to 20th are: Zim, WanHai, KMTC, Iran Air China, Antong Holdings, China Grain Flow, Singapore X-press, Haifeng International, SM Merchant Marine, Dexiang Shipping . According to statistics, the top 20 container liner companies account for 89.6% of the world's capacity.


In the top 100 rankings, there are 14 liner companies in China:
COSCO Marine Transportation ranked third
Antong Holdings (Quanzhou Ansheng Shipping) ranked 15th
Zhonggu Xinliang Shipping ranked 16th
Haifeng International ranked 18th
Sinotrans Container Line ranked 24th -2
Ningbo Ocean Ocean ranked 33rd
Dalian Xinfeng Shipping ranked 49th -1
Shanghai Jinjiang Shipping ranked 56th -1
Taicang Port Container Shipping Rank 65th +3
Shanghai Haihua Steamship ranked 68th -2
Tianjin Datong Shipping ranked 81st
Guangxi Hongxiang Shipping Ranked 84th
Dalian Jifa issued the 87th place in the Bohai Sea Container Line -1
Rizhao Haitong Liner ranked 95th +3
HMM aims to secure more ocean trade by joining THE Alliance
FINANCIALLY troubled Hyundai Merchant Marine Co (HMM) is joining THE Alliance, a cooperating group of major container shipping lines that will give the South Korean flag carrier access to significant new business as it seeks to gain financial stability.
The move to join the group - consisting Germany's Hapag-Lloyd, Japan's Ocean Network Express and Taiwan's Yang Ming Marine Transport Corp - came after the rival 2M Alliance refused to make HMM a full member when its associate status ends in April next year.
HMM has been in a strategic partnership with Maersk's 2M alliance for several years. The move comes after an apparent rebuff of the money-losing Korean liner company's efforts to strike a similar deal with the 2M Alliance.
HMM will join THE Alliance as a full member and will become the fourth member of the vessel-sharing group, which will help the carrier cut costs by sharing ships, cargo volumes and port calls with its partners, The Wall Street Journal reports.
The agreement to join THE Alliance was finalised in Taipei on June 19. Subject to regulatory approval, the new contract between the four lines will officially start on April 1, 2020.
"HMM is a great fit for THE Alliance as they will provide a number of new and modern vessels, which will help us to deliver better quality and be more efficient - and it will help us also to further reduce our emissions," said Rolf Habben Jansen, CEO of Hapag-Lloyd, in a joint statement.
The new tonnage that HMM will bring to the alliance is significant. With heavy support from the South Korean government, HMM has ordered twelve Korean-built 23,000 TEU vessels, which will be delivered in the second quarter of 2020. They will be among the largest container ships in the world at the time of delivery, and like other "megamax" ULCVs, they are designed for the East Asia-Europe trade lanes. Additionally, eight 15,000 TEU newbuilds will join HMM's fleet in the second quarter of 2021.
"Being a full member of THE Alliance gives us a lot of pride. We are convinced that we will be successful and generate additional value for our customers, employees and shareholders with combined experience, strategic skills, competitive fleet and strong focus on our clients' needs," said Jae-hoon Bae, president and CEO of HMM, in the joint statement.
OOCL Extended Route Service Network China-Vietnam Route Direct to Wenzhou Port 20190627 Taiwan New News Shipping Edition

The 1,774 TEU container ship "FILIAT" operated by OOCL is expected to make its maiden voyage from Wenzhou port on July 5, according to mainland Chinese authorities.

Two other 1,700 TEU container ships operated by OOCL work together with the "FILIAT" to serve the China-Vietnam Route (KTX7).

The order of port ingdepartures is as follows:

Osaka Port - Kobe - Shimizu - Tokyo Port - Ning-bo - Wenzhou - Hong Kong Port - Haiphong Port - Kaohsiung Port - Xiamen Port men) - Osaka Port.

It is reported that the KTX7 increase d'a's arrival in Wenzhou Port, not only to speed up Wenzhou port goods to Southeast Asia and the world, will also bring more Japanese imports to Wenzhou Port.

Taiwan's New News Shipping Network
Dalian Port Group Container Terminal Equity Integration as "Best in the Country" by the Ministry of Commerce

Recently, Dalian Free Trade Zone re-tweeted: "Dalian Port Group explores the new path of domestic container terminal equity integration" "Dalian Iceberg Group mixed ownership reform" 2 northeast revitalization characteristic cases, the Ministry of Commerce as a new batch of national best practice cases. Up to now, Dalian District has summarized 237 institutional innovation matters, and 82 innovation cases have been evaluated by third parties, of which 66 have been reported to the provincial government and 22 to the Ministry of Commerce.

Province replication and promotion of 45 innovation experience Dalian contributed 19

Liu Aimin, deputy secretary of the Party and Industry Committee of Dalian Free Trade Zone and director of the Management Committee, said at a press conference held recently that Dalian Free Trade Zone has been listed for more than two years, under the leadership of Dalian Municipal Committee and the municipal government, under the strong support of the Central And Trade Office and the city's relevant departments, with the guidance and guidance, with institutional innovation as the core, To replicate can be promoted as the basic requirements, the international rules of the standard, actively explore the establishment of a system in line with the requirements of internationalization, rule of law, facilitation, formed a number of dalian characteristics of the system innovation results.

It contains "bonded mixed ore" "incoming grain whole process supervision" selected in the State Council free trade pilot pilot pilot experience, spread throughout the country; Dalian Port Group explores the new path of domestic container terminal equity integration," "Dalian Iceberg Group mixed ownership reform" 2 northeast revitalization characteristic cases, the Ministry of Commerce as a new batch of national best practice cases, in Liaoning Province, the first two batch of the province's replication and promotion of 45 innovation experience, Dalian District contributed 19.

The first national mechanism of "commissioning law firms to regulate centralized registration"

As the front line of opening in Northeast China, Dalian Free Trade Zone explores and innovates in administrative service mode and administrative service mechanism.

In accelerating the transformation of government functions and continuous optimization of the business environment, Dalian Free Trade Zone expands the service connotation, implements the administrative confirmation system, realizes the commercial registration and so on, and pioneers the "commissioned law firm standardized centralized registration" mechanism in the country.
As the front line of opening in Northeast China, Dalian Free Trade Zone explores and innovates in administrative service mode and administrative service mechanism.

In accelerating the transformation of government functions and continuous optimization of the business environment, Dalian Free Trade Zone expands the service connotation, implements the administrative confirmation system, realizes the commercial registration and so on, and pioneers the "commissioned law firm standardized centralized registration" mechanism in the country.

In promoting trade facilitation, Dalian Free Trade Zone related departments and customs and other units jointly launched 55 innovative initiatives to jointly enhance the time limit. On the basis of copying the "single window" version 3.0 of Shanghai international trade, 9 functions such as cross-border class declaration and maritime transit were added, and the first intelligent export tax rebate platform was launched in China, with a tax rebate speed of 47%.

In deepening the reform and innovation of financial and state-owned enterprises and serving the revitalization of old industrial bases, we will formulate the Dalian Zone's Work Programme on Financial Innovation, coordinate 16 measures to support the construction of the Free Trade Pilot Zone in the Dalian financial system, optimize the approval process for financial institutions in the area, and introduce 10 measures to facilitate cross-border e-commerce trade financing. Online launch of the country's first "free trade finance online service platform", to achieve the government platform and financial platform data direct communication. Dalian Commodity Exchange iron ore futures bonded delivery business fully started. PetroChina Dalian Bonded Bank approved the domestic crude oil futures designated delivery bank, and completed the first ship delivery in the country. The banking system has launched a "new model of cross-border financing services for commodities" to provide low-cost financial support to enterprises in the FTZ, helping enterprises to develop rapidly.

Dalian Free Trade Zone Innovation Management System will implement full performance appraisal system

In order to enhance the vitality of regional development, Dalian Free Trade Zone innovation management system and operating mechanism, in accordance with the "archive sequestration, post control, full appointment, fixed salary, performance appraisal" requirements, the implementation of on-demand post, competitive recruitment, employment, contract management of the post management methods, breaking the "on the generation", the formation of personnel can enter and exit, The position can be up and down, the treatment can be high and low, the assessment is strict, the reward and punishment are clear, the hierarchical management of the personnel management mechanism. At the same time, broaden the channels of selecting and employing people, to attract investment, free trade construction and other urgently needed high-level talent, finance, urban management and other talent skilled special employment. It has been formulated to implement the full performance appraisal, establish and improve the comprehensive evaluation and appraisal system, and form a positive incentive mechanism to see the high and low in practice and to judge the hero by performance.

At present, the construction of the free trade test zone has entered a new stage of multi-disciplinary reform, all-round opening and high-quality development, and the construction of Dalian Zone has become a new engine to enhance the overall competitiveness and opening-up level of the old industrial base in Northeast China. According to the latest innovative development plan of Dalian Free Trade Zone, we will learn from the quarantine experience of Hong Kong's imported aquatic products, and strive to implement some goods pre-inspection and destination release. Expand the business of "bonded warehousing and re-export" and "bonded research and development testing", further enhance the policy function of the bonded area, and promote the upgrading of Dakil Bay Bonded Port Area, Dalian Export Processing Zone A and B to integrated bonded area.

Dalian Free Trade Zone will also promote the innovation and development of biomedicine, new energy and other industries, build a public service platform for biopharmaceutical technology innovation in Dalian, and speed up the construction of ports for imported medicines and biological products.

At the same time, Dalian focused on the national development strategy, taking China-Japan economic cooperation as an opportunity to deeply integrate into the Northeast Asian region open cooperation, the construction of the Japan-China Economic Cooperation Park, focusing on Japan's "high-end manufacturing, industrial and trade products, new energy research and development manufacturing, cold chain logistics and distribution, education and medical" and other sectors, do a good job of economic and trade cooperation with Japan.

Liu Aimin said that Dalian Free Trade Zone will continue to give full play to the advantages of the first test, based on Dalian characteristics, the formation of "Dalian experience", so that the reform and opening-up "test field" to become the "experience export place" of fTZ construction.

(Source: Peninsula Morning Post)
Trump takes sanctions shot at Vietnam, refers to eating U.S. tofu in trade war

The trade war with China is endless, and the United States has turned its back on the next country. In a recent interview, Mr. Trump suggested that Vietnam could be the target of U.S. sanctions after China.

The biggest winner of the trade war: Vietnam

The trade war is in its second year, during which China and the United States have refused to give in to each other, imposing punitive tariffs on each other's hundreds of billions of dollars in goods. As China and the United States battled for their heads, the developing nation, led by Vietnam, was the biggest winner in the dispute.

In order to avoid being affected by the trade war, companies have moved production bases from South China, and Vietnam is the first choice for many large factories in Southeast Asia. Yet Mr. Trump argues that Vietnam's ability to eat American tofu is more than that of China.

Vietnam's trade surplus with the U.S. rose 45.5 percent in the first quarter of 2019 from a year earlier, with the largest increase in trade-war tariffs.

Apple is also expected to move 15 to 30 per cent of its iPhone capacity from China to developing countries such as Mexico, India, Vietnam, Indonesia and Malaysia, with Vietnam and Indonesia among the top picks for iPhones.

Samsung's key investment, Vietnam's mobile phone industry growth

In fact, as early as more than 10 years ago, manufacturers from all over the world looked at Vietnam's development potential and set up local investments. Although the southward migration is inevitable, the trade war dispute has accelerated the process.

This may have something to do with the delicate atmosphere between China and South Korea, where Samsung, the 3C big company, has been the most aggressive investor in Vietnam. According to the Nikkei, Samsung has invested $50.5 billion in Vietnam since 1988, making it the country's largest foreign company, accounting for 30 percent of total external investment. In 2017, Samsung contributed $54 billion in exports to Vietnam, nearly a quarter of its total.

Samsung recently announced that it would close its last mobile phone farm in China and move its production to Vietnam, following the closure of its plant in Shenzhen in April last year and the tianjin plant again late last year.

Samsung currently employs more than 160,000 people in Vietnam and has a complete supply chain with dozens of local partners. In November, Samsung announced an increase in investment in Vietnam, not only to build a third mobile phone factory, but also to set up a research and development center in Vietnam, demonstrating its determination to dig deep ercy.

Samsung's focus on investment in Vietnam has also affected U.S.-Vietnam trade. The U.S. is one of Vietnam's largest trading partners, with Vietnam's total exports to the U.S. totaling $47.5 billion in 2018, with textiles, shoes, mobile phones and telephones, with mobile phones and telephone-related products accounting for 11.4 percent of the total, or $5.41 billion, according to Vietnamcustoms.

Mr. Trump did not say whether he would impose tariffs on Vietnamese products, saying only that "consultations are under way with Vietnam" and again stressing that Vietnam is the cheapest country in the United States.
The ongoing escalation of the Sino-US trade war has led to a marked decline in u.S. companies' willingness to invest in China, with more and more companies canceling investment plans in China and even withdrawing completely from the Chinese market. The growing number of U.S. companies focusing on supply chains and production in Southeast Asia could end up being the number one beneficiary of a trade war, according to the survey.

According to a new survey released on June 26th by the American Chamber of Commerce in Singapore, nearly 90 percent of U.S. companies surveyed said the business environment in Southeast Asia had become more attractive, up from 75 percent a year ago, the Straits Times of Singapore reported.

Ann Yom Steel, chief executive of the American Chamber of Commerce in Singapore, said Singapore is expected to be an indirect beneficiary as more companies look to move production to Vietnam, as many U.S. companies have their Asia-Pacific headquarters in Singapore to conduct key corporate decision-making processes locally.

The survey interviewed 144 businesses, 90% of which were global, about 61% of U.S. businesses, and 84 percent from services, manufacturing or technology.

According to the survey, 37 percent of companies surveyed considered moving their supply supply supply out of the U.S. and 42 percent considered pulling their supply supply from China, up 5 percentage points from last year. Twenty-eight percent of companies surveyed said they were interested in pulling production lines out of China, almost double last year's 15 percent. In addition, 11% of companies consider leaving China altogether, up from 5% last year.



Reuters reported on Wednesday that myanmar's approved investment in China increased by $585 million in the 12 months to April, according to the Myanmar Investment and Company Administration. Yuan. Myanmar companies added a new 13-month high, according to the Nikkei' May Manufacturing Purchasing Managers' Index

However, the data also show that Vietnam has become a major country used by companies to "wash their places of origin" to avoid high tariffs. The Wall Street Journal reported that Vietnam's exports of computers and electronics to the U.S. surged 71.6 percent to $1.8 billion in January-May. During the same period, Vietnam's imports of computers and electronic se-products to China increased by 80.8% to $5.1 billion.

(This article was reproduced by MoneyDJ News)
Yangming Shipping Adds China-Thailand Route 20190625

Reporter Zhou Jiayang / Taipei Report: Yangming Shipping Co., Ltd. (Yangming Shipping) said that due to the recent international trade disputes brought about by uncertainties, the global cargo and industrial chain is expected to gradually move, the company in response to this trend, while strengthening the Asian inter-regional service network, improve the quality of asia routes, The China-Thailand Service, or CTX, has been launched in Shanghai since July 12.

Yangming Shipping stressed that this joint-venture route will be equipped with three real 1,200 TEU-class container ships, of which Yangming Shipping into one, to provide a one-day cruise weekly fixed flight service, The port includes Shanghai -Ningbo - Xiamen - Laem Chabang - Bangkok - Laem Chabang - Hong Kong - Shanghai 。

Yangming Shipping deployed seven routes in Thailand through ship-to-ship and other carrier shipping and aircraft exchange, in addition to the aforementioned China-Thailand Line (CTX), The Central China-Vietnam/Thai Line (CTS), the Japan-Thailand Line (JTC), the Southeast Asia Five Line (SE5), thailand-Indonesia Express (ITS), Japan-Thailand Express (JTX), North China-Thailand Line (NCT) and other routes, through the continuous development of the route network, to provide customers with more complete and efficient high-quality delivery services in Asia. For more information on routes, please refer to the Yangming Shipping Company website (www.yang-ming.com).
Attachment :
2019066.jpg
;
Taipei Port volume has exceeded the port of Keelung for three consecutive years nearly 20% throughput, the newly completed east terminal east one of the second warehouse will soon start investment, can use the warehouse area of about 2,365 Ping, suitable for the operation of business for general logistics (except for dangerous goods), cross-border e-commerce logistics, maritime express (requires application area), Free Trade Port Area business (requires permission to apply) is expected to be open for tender in July.

The Taiwan International Logistics and Supply Chain Association (TILSCA) and Tianhe Rotary Club jointly organized a team led by Chairman Qin Yuling to Taipei Port, Dongli Logistics, Taipei Port Container Terminal and other three companies to organize professional visits. Liu Shizong, general manager of Theon Branch of Taiwan Port Corporation, said a second warehouse in Taipei Harbour's new East One would soon start leasing operations.

The trip was arranged by Liu Shizong, General Manager of Keelung Branch of Taiwan Port Corporation, Hong Chendong, Chairman of Dongli Logistics, and Su Guanghuan, Chairman of Taipei Port Container Terminal Company, to Taipei Port Administration Building, Dongli Logistics, the new warehouse of the East Terminal and the Taipei Port Container Terminal Company. A group of 40 people, including representatives of Japan in Taiwan, the German Economic and Cultural Office, the Hong Kong Trade and Development Council (Taiwan) and so on.

Taipei Port is the only port planned and built by the Chinese people themselves, its hinterland is five times the size of Keelung, has been able to dock 20,000 TEU super-large container ships, the volume has also exceeded the Port of Keelung for three consecutive years nearly 20% throughput, reached more than 1.7 million TUEs.

Dongli Logistics is a strange soldier in Taipei Port, its development of construction is obvious to all, in recent years in the Indian automotive industry EndtoEnd distribution services operating well, but also in Thailand also invested in automotive components and metal enclosures, in Taiwan's logistics sector Xinnan towards quite successful.

Taipei Port Container Code Company (TPCT) to build a global ocean-going maritime hub as the vision, by Changrong, Wanhai and Yangming three major shipping groups jointly invested in the establishment, the current opening of the terminal signed in the North Three, North Four, North Five, North 64.

Chairman Su Guanghuan said that the Taipei Port throughput design can accommodate 2.4 million TEU, but also mentioned that NVOCC's MCC operating mode in the Free Trade Port area is easy to operate.

Taipei Port is located in the Far East to Europe and the United States ocean main route, suitable for the development of ocean routes and cross-strait direct ports, free trade port area will be in the future with the development of the new port area, gradually expand the scope of operation, is now stationed in the industry and operating conditions including automotive logistics, oil storage and transfer trade, refrigerated logistics, sea express and cross-border e-commerce, etc. The port is positioned as a container port with ocean-going routes as the main destination and the development of air and sea transport, automobileand and other industrial logistics ports.

Xiamen Launches First Multimodal Port Station 20190625 Taiwan New News Shipping Edition

Reporter Chen Weiqiang / Taipei Report: Xiamen to open the first multimodal port station, Silk Road sea routes and Central Europe will directly benefit, relative to the original sea rail intermodal business needs to use trailers to pull containers to and from the terminal and railway cargo terminal, transshipment costs are higher, the port station after operation, can save trailers and reduce logistics costs.

The multimodal port station is located in Xiamen Port Hairun Terminal, Xiamen Port Holding Group pointed out that the annual processing capacity of the port station will exceed 50,000 TEU, can serve a number of Haitang port terminals, including Hairun Terminal, the future will gradually enhance the capacity to become a convenient channel for sea-rail intermodal containers to enter and exit the port.

As of May this year, Xiamen Central Europe has sent more than 200,000 tons of cargo and transportation revenue of more than 200 million yuan, while Xiamen Port Sea Rail Has completed 15000 TEU, an increase of 101.18% over the same period.
Flight attendants strike Evergreen Airlines emergency response to help passengers


Taoyuan City Flight Attendants Professional Union (Known as Tao air workers) yesterday (20) at 16 o'clock launched a surprise strike action, has caused great impact and inconvenience to innocent passengers, employees and related tourism operators, Changrong Airlines said it has immediately set up an emergency response team, and make every effort to mobilize, in the government, With the assistance of Friendly Airlines and related tourism operators, we can transport passengers and do everything in their power to reduce the impact on passengers.
Evergreen Airlines is also aware of the passengers are worried and panicked about the impact of the follow-up trip, the latest flight cancellations or departures will be updated at any time on the Changrong Airlines strike zone website www.evaair.com, mobile phone APP or Facebook, passengers can also call the Evergreen Airlines Service Center 02-2501-1999 for information.
The aviation industry two indicators may point to the upcoming global economic downturn

2019/06/18 11:17
MoneyDJ news 2019-06-18 11:17:38 Reporter Lai Hongchang reports

CNBC reported that the Center for Asia Pacific aviation (CAPA) Zhihangzhuxi Peter Harbison Monday (June 17th) in an interview with "Squawk Box" program interview that two indicators might point to the airline industry downturn in the economy is about: falling demand for air cargo, aircraft orders last year peaked.

Harbison said the demand for air transport is generally considered a leading indicator, it is not just for the aviation industry, but also to forecast the overall economy's next move in which direction. He said that air transport is now a sharp decline in mean follow-up of economic performance is not very good.

International Air Transport Association (IATA) announced on May 29, in April 2019 the number of global air freight (FTK) ton-kilometers in minus 4.7%, continuing the trend of decrease since January.

Decline in the top Asia-Pacific region, in April 2019 FTK-year decrease of 7.4% in Europe and the Middle East were 6.2% decrease. On the other hand, Latin America, Africa, North America FTK 4 Yuefen annual growth of 5.0%, respectively, 4.4%, 0.1%.

MarketWatch reported that Fitch Ratings (Fitch Ratings) said on Monday, chief economist Brian Coulton, Fitch's base scenario, even assuming that the United States is not $ 300 billion of Chinese imports impose tariffs, in 2020 global economic growth rate is still lower escape repair fate. He said the rising trade uncertainty has made business capital spending hold a more cautious approach.

Fitch US investment weakened, Chinese consumer spending in emerging markets increasingly tired and gloomy economic outlook by the 2020 global growth rate estimates revised down to 2.8% from 2.7%. Fitch notes that, if the United States really $ 300 billion of Chinese imports tariffs and China to take counter-measures, global, US and Chinese GDP will thus reduce respectively 0.4, 0.5 and 0.8 percentage points. Coulton and expected, the Fed (FED) interest rate policy this year probably will not make any adjustments.

Thomson Reuters has pointed out that, by definition, global recession means that the annual growth rate of less than 2.5%.

World Trade Organization (WTO) May 20 release of the World Trade Outlook Index (WTOI) reported 96.3 (see figure), with data released on February 19 the same level since March 2010 the lowest on record, less than the index of baseline value (100), means that the first half of 2019, trade expansion will be below trend.

Federal Reserve Bank of New York announced June 17, in June 2019 the New York State manufacturing sentiment index fell from 17.8 in May to -8.6 26.4 points, the highest since October 2016 low, down a point of history (which began in 2001 ) record.

China's National Bureau of Statistics announced on June 14, more than in May 2019 scale industrial added value grew 5.0 percent after deducting price factors, the lowest annual growth rate (SCMP) since February 2002 (2.7%).

China Federation of Logistics and Purchasing (CFLP), the National Bureau of Statistics Service Sector Survey Center released May 31, May 2019 China's manufacturing purchasing managers index (PMI) of new export orders among the 12th consecutive month (since June 2018) of less than 50% (ups and downs of the demarcation point), the symbol of new export orders continued a state of contraction.
Asian economies such as Taiwan locked in by Iran? Expert: The attack on the CNPC tanker is not a coincidence

2019/06/14 09:55
MoneyDJ News 2019-06-14 09:55:02 Journalist Guo Yanxi Reports
Two oil tankers in the Gulf of Oman were attacked on Thursday (June 13) near the Strait of Hor mozzis, a key crude oil shipment, the Choke point. U.S. Secretary of State Mike Pompeo pointed to Iran as the mastermind. Analysts predict that oil prices could jump $7 if the conflict grows.
CNBC reported on the 13th that the two oil tankers attacked, one owned by the Japanese shipping company Guohua Industries, "Kokuka Courageous", mainly carrying chemical materials, from Saudi Arabia to Singapore. The other is Front Altair, a subsidiary of frontline, a Norwegian shipping company, carrying naphtha, which departs from the Persian Gulf and transports cargo to TAIWAN's CPC Taiwan.
Anas Alhajji, an independent energy expert, said the countries to which the tankers belong were politically and militarily weak, carrying crude oil produced by Saudi Arabia or the United Arab Emirates (UAE) and being attacked in the least protected areas, MarketWatch reported Wednesday. It's also just cloudy weather, and these phenomena are no coincidence, precise attacks orchestrated by state forces. He said that this level of intelligence gathering and planning capabilities is not something that individuals or independent organizations can do.

The irony, says Alhajji, is that not only Saudi or UAE-produced crude oil is locked down, but even Asian countries that have stopped importing to Iran have been targeted. He said that these attacks would not only increase the political and insurance premium, but also reduce the supply of crude oil, amounting to three levels of impact.
Alhajji pointed out that it was difficult to estimate how the attacks would affect oil prices, but that they could climb as much as $7 if tensions rise further.
About a month ago, two oil tankers from Saudi Arabia, one from Norway and the other from the United Arab Emirates, came under attack. A key saudi oil pipeline was bombed by armed drones in May.
The U.S. State Department has announced that all countries that also import Iranian crude oil or condensate will no longer have sanctions immunity after May 2. In November 2018, the State Department extended the immunity of eight economies by 180 days, giving them more time to find alternative sources of crude oil supplies.
Washington Post columnist Josh Rogin wrote on May 21st that three of the eight economies that received u.S. immunity extensions last November had reduced Iran's crude oil imports to zero, namely Greece, Italy and Taiwan. Other economies that have not cut Iran's imports to zero are China, India, Turkey, Japan and South Korea.
Top 3 Global Container Capacity: Maersk, Mediterranean, COSCO Shipping Group 20190619

Zhou Jiayang/Taipei Report: According to the latest transportation data released yesterday (18) by Alphaliner, a French shipping consultancy, the top three are still Maersk Shipping (MAERSK) capacity of 4,153,783 TEU, Mediterranean Shipping (MSC) 3,380,592 TEU, COSCO Group capacity 2,889,742 TEU, the top three container regular shipping companies accounted for 45.2% of the market, the world's total operating container ships 6,102, 2,306,775 TEU, equivalent to 279.910,369 dWT.

4th to 10th place: CMA CGM Group, Hapag-LIoyd, Ocean Network Shipping (ONE), Evergreen Line, Yang Marine Shipping (Yang Marine Ming Transport) Corp., Hyundai M.M., And Taiping Shipping (PIL). The top seven are all more than a million TEU.

11th to 20th in order: Zim, WanHai Lines, KMTC, IRISL Group, Antong Holdings, Zhonggu Logistics Corp., Singapore X-Press Feeders Group, Haifeng International (SITC), SMLine Corp., TS Lines.

Alphaliner points out that the top 10 global container scheduled route companies' capacity remained essentially unchanged.

In response to the changes brought about by the general environment, container carriers have mostly made internal upgrades and business adjustments, as has Maersk Shipping, the world's number one transportation capacity, as well as Maersk Shipping, which became a major shareholder and customer of Traxens, the provider of container tracking solutions, following Dafei and Mediterranean shipping in May this year.

Maersk signed a Memorandum of Understanding (MOU) with the Russian Ministry of Transport on June 5, and Maersk and IBM jointly developed the blockchain supply chain platform Trade Lens to take root in Russia.

Shipping analysts say the Trade Lens is a digital transportation solution based on blockchain technology, joining Flying Ships and Mediterranean Shipping in May, and will provide nearly half of the world's seaborne container cargo.

To meet customer demand, Hapag-Lloyd is also committed to changing the direction of digital intelligence, in June this year Hapag-Lloyd launched a remote real-time container monitoring program, hoping to be able to quickly identify customer problems and solve them in a timely manner, in an attempt to outdo competitors a little more advantage.
Taiwan's New News Shipping Network
China's exports of U.S. containers fell 6.5% in May

The Sino-US trade war has affected the volume of containers exported to China to the United States. In the first five months of 2019, shipments of chinese containers to U.S. ports fell 6.5 percent year-on-year to 3.87 million TEU, compared with 4.14 million In the same period last year, according to Alphaliner.

In May, the US raised tariffs on $200bn worth of Chinese imports from 10 per cent to 25 per cent. As a counter-measure, China has also raised tariffs on $60 billion worth of U.S. imports. In 2018, the U.S. has imposed tariffs on Chinese imports such as solar panels, washing machines and aluminum products.

Despite trade frictions, China remains the largest source of U.S. imports of containers, but its share has fallen from 46 percent in 2018 to 42 percent this year.

Overall, U.S. container imports increased 2.8 percent to 9.31 million TEU in January-May 2019 from 9.06 million TEU in the same period last year.

Among the 15 exporters behind China, the largest countries exported 12.1 percent of U.S. containers in January-May, and their share of U.S. imports rose from 35 percent to 39 percent. Even so, the volume of boxes from these 15 countries adds up to less than China's export volume.

Vietnam was the fastest growing country, up 30.7% year-on-year to 564420 TEU. "Carriers on the Trans-Pacific route have benefited greatly from Vietnam's growing volume, adding two new routes directly to Haiphong Port in northern Vietnam this year to complement the 12 routes already in place at the port of Gami in southern Vietnam," Alphaliner added.

(Source: China Ocean Shipping e)

PSA offers Smart Grid Technology for Banjan Terminals, Brazil 20190613

Singapore-based port operator PSA International is looking for ways to reduce energy consumption and carbon footprint at the container port at pasir Panjang terminal in Brazil, according to the UK shipping-related website.

In partnership with the Energy Market Authority (EMA), the two sides will change PSA's port operations to help reduce overall energy use and carbon emissions, including innovative solutions in smart grid technology and energy management, the sources said.

It is reported that EMA and PSA Singapore will jointly launch smart grid and energy management system research and development for the container port of Pasir Panjang terminal. These efforts involve combining renewable energy sources such as solar energy with intelligent control networks and energy storage solutions.

Ong Kim Pong, CEO of PSA International Southeast Asia, stressed the importance of sustainable development in port development. Power demand forecasting and energy monitoring will become increasingly important as the automation of electric cranes and equipment continues to expand.

Pong believes that the implementation of smart grids and the development of innovative energy solutions will enable them to effectively manage and optimize energy use, using intelligent real-time communications, the Internet of Things, renewable energy storage and digital technologies to significantly save energy while reducing their carbon footprint.
OOCL increases direct service from Asia to the Caribbean 20190610

According to the relevant units in mainland China, OOCL (OOCL) launched the new Route Latin Caribbean 1 (TLC1), relying directly on important ports such as Manzanillo Port (Mexico), Port (Colombia), Kingstown Port (Jamaica) and Zhou Jia (Domincan Rep.), To provide customers with competitive sea freight services to and from Asia to the Caribbean.

Latin Caribbean 1 (TLC1):

Order of attachment: Port of Singapore-Shekou Port-Hong Kong Port-Kaohsiung Port-Ningbo Port-Shanghai Port-Qingdao Port-Busan Port-Manzanillo (MX)-Port Balboa-Manzanillo Port (PA)-Port-Kingstown Port-Causedo Port-Singapore port.

According to the information, the TLC1 route will first provide services to and from Asia to Mexico, Panama and Colombia in this (six) month, and provide services to Jamaica and Domincan Rep. in the next two months.

Manzanillo (Manzanillo,MX)

Manzanillo Port (MX), located on the Pacific coast of western Mexico, on the south Bank of the Gulf of California, is a coastal, three-sided mountain, scenic, temperate seaport, mainly engaged in containers, tankers, coal and fishery terminals and other business, there are iron highways and the outside world, Hong Kong City is close to the second largest city Guadalajara. Manzanillo Port is Mexico's largest container port and the sixth largest container port in Latin America. To (2018) the Global port container traffic ranked 56th, a total of 3.08 million TEU.

TLC1 docked at Contecon Manzanillo S.A. de C.V (CSMA) container terminal. The route TLP1 docked at the container terminal operated by Contecon Manzanillo S.A. de C.V (CSMA), TLP2 docked at the container terminal operated by SSA Mexico Holdings SA DE CV.
Taiwan Freshmen newspaper Shipping Network
Warning! The recent export port will be delayed! Is recommended to apply 14 Free Time

Recently there are Osaka Port shipping Arrangements Cargo Forwarder attention!

The 2019 G20 leaders Summit, to be held in Osaka, Japan, on June 28 and June 29.

Due to the proximity of the conference venue to the port area, traffic control (which will result in the operation of towing companies and warehouses) will be subject to strict inspection of the goods in Hong Kong for reasons such as safety.

Therefore, there will be delays in the arrival of goods in Osaka port during this period, please tell each other, make arrangements early!

During the 6.22-No. 6.3 period, the Osaka port area is closed to traffic (private cars will be released after questioning), because the venue is very close to the port area, so most of the trailer companies, warehouse operations will be seriously affected, most of the goods to Hong Kong can only be placed in the port area, after July 1 can not start processing.

In addition, the inspection rate at Osaka Port began to increase from mid-May. From the beginning of the second week of June until June 30, all imports of goods from major ports such as Osaka, Kobe, Nagoya and Tokyo will be inspected by X-ray without exception.

Therefore, we propose that there is a recent shipment of Osaka port arrangements:

First, timely communication with customers, to inform the possibility of delays or the opening of goods in the box;

Second, be sure to apply for at least a time, the longer the more insurance.

In general, the application and approval of the free time = free Demurrage + Free Detention. Under normal circumstances, free time in the port of destination is 7 days, and applications for 14 days of general shipping companies may also be approved. As for the specific free time, each shipping company is not the same, some 3+4, some 5+5, some 7+7, whether it is freight forwarding bill of lading or shipowner's list, the goods to the port after the amendment of the bill of lading must go through the port of destination consent.

Free Demurrage: Means no storage, from the container unloading to the pier to start the calculation, until the container is raised at the pier stop;

Free Detention: Refers to the exemption box, the container from the proposed wharf began to calculate, to the empty cabinet back to the pier.

(Where the content is integrated from the ship)
駐 越 南 代 表 處 經 濟 組
ECONOMIC DIVISION
TAIPEI ECONOMIC AND CULTURAL OFFICE IN HANOI, VIETNAM
經貿商情
標題:越南對中國若干鋁製品實施臨時反傾銷措施
類別:A11(反傾銷及補貼)
資料來源:越南工商部貿易救濟局網站
日期:108年6月1日 文號: 101
商情本文:
本(2019)年5月29日越南工商部頒布第1480/QD-BCT號決定,對中國產地若干鋁製品實施臨時反傾銷措施。
涉案產品稅則號碼分別為 7604.10.10、7604.10.90、7604.21.90、7604.29.10及7604.29.90等
適用之反傾銷稅自2.46%至35.58%不等稅率,具體為:
序號

生產商、出口商名稱

相關貿易公司名稱

臨時反傾銷稅率

1

Guangdong Xingfa Aluminium Co., Ltd


Xingfa Aluminium (Chengdu) Co., Ltd

Foshan Xingfa Trading Co., Ltd

2,46%

Guangxi Forde Imp.&Exp. Co., Ltd

Guangzhou Kaili Import&Export Trading Co., Ltd

Pingxiang City Hefa Trade Co., Ltd

2

Guangdong JMA Aluminium Profile Factory (Group) Co., Ltd

Foshan JMA Aluminium Co., Ltd

JMA (HK) Company Limited

8,40%

3

Guangxi Baoxin Aluminium Co., Ltd

Pingxiang Huashao Import&Export Trade Co., Ltd

35,58%

4

Goomax Metal Co., Ltd Fujian

Quanzhou

Shengchuang Trading Company

18,48%

5

Linqu Hengxin Aluminium Co., Ltd

-

19,07%

6

Guangxi Aomei Aluminium Industry Co., Ltd

-

12,65%

7

Guangxi Yangli Aluminium Co., Ltd

-

20,06%

8

Foshan Sanshui Fenglu Aluminium Company Limited

-

35,58%

9

Shandong Xinyudong Aluminium Co., Ltd

-

35,58%

10

Guangdong Weiye Aluminium Factory Group Co., Ltd

-

11,82%

11

Nanning City Weiweihai Construction Doors and Windows Co., Ltd

-

18,09%

12

Alnan Aluminium Co., Ltd

-

35,58%

13

Guangxi Yalong Aluminium Industry Co., Ltd

-

26,74%

14

Pingguo Jianfeng Aluminium Company Limited

-

34,15%

15

Linqu Lude Industry and Trade Co., Ltd

-

20,59%

16

Huachang Aluminum Factory Co., Ltd.

Weichang Aluminum Hong Kong Limited

35,58%

17

其他公司

35,58%
上述臨時反傾銷措施自前發日(5月29日)起7天後生效,適用時間為120天(倘無延期)。
依照越南外貿管理法第81條第4項之規定,倘調查機關最終結論確認對國內產業有相當損失或有將導致相當損失之威脅,越南工商部部長可決定實施追溯反傾銷稅(追溯時間為實施臨時反傾銷措施前90天內)。
More cargo syphoned from US west to east coast via Panama as dredging opens eastern ports to big ships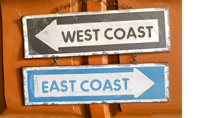 One of the more extraordinary things to happen in world shipping was the growing shift of the burgeoning Asian import volume from the US west coast to the east coast. This came about partly because of the expansion of the Panama Canal from a time when it could only accommodate the transit of panamaxes of 4,500-TEU to a time when it could accommodate "neopanamaxes" of 13,000-TEU. But other equally important factors contributed to the shift too.
The main takeaway from this development is that it continues steadily to this day as cargo statistics show. Nationally, according to Newark's Journal of Commerce west coast ports continued to lose market share in the Asia import trade, dropping to 64.2 per cent of total US Asian imports from 71.9 per cent in 2013. East coast ports increased market share to 31.3 per cent from 25.8 per cent, and Gulf Coast ports to 4.1 per cent from 1.9 per cent in 2013.
Even those who first planned to exploit this situation - chiefly the Port of Savannah even before then canal expansion work began, failed to fully appreciate what a good bet theirs was, thinking at first that the expanded canal, when once reopened in four years, would double capacity so that 9,000-TEU ship could transit. This was a time when the world's biggest box ship was the 14,000-TEU Emma Maersk, forever, it seemed at the time, consigned to the Asia-Europe trade because that trade had the only ports that could accommodate these new sea monsters.
What was not known - or widely appreciated - was that with a bit of tweaking, a ship's capacity could be increased without making changes to its fundamental structure - simply by adding another layer of containers on the weather deck.
Also under appreciated at the time was the growing role of the Suez Canal would play in ferrying Asian cargo not only to the Europe, long its traditional headhaul. At first, Suez factor was slight in Asian trade to the US east coast. But as ships grew bigger, and crew sizes grew smaller and slot costs declined, it became economical to move cargo via Suez, wayporting, that is transferring US east coast-bound boxes to smaller ships from Asia-Europe 10,000-TEUers plus bound for Europe's northern range. These boxes would shift efficiently at modern terminals at Colombo, Jeddah, Damietta, Tangiers and Algeciras to name only a few from the Indian Ocean and the Mediterranean. But as dredging of US ports continued in this period, the need for smaller ships diminished as deepwater access improved.
Not very long ago these smaller ships were the only ones that could access the shallows of US east coast ports, that were not too big to get under bridges that blocked the way to container terminals beyond them. But this became less true as the years rolled by.
To understand what happened, it is also important to have some sense of the geography of the United States, the world's richest single-nation market. Imagine first, the map from the west coast focusing on populous California, with sparsely populated Oregon and Washington State to the north. Looking east, there comes an array of sparsely-populated states, until Chicago, which most people take to be centre of the country. But if one looks at the map, it is not nearly half way across, but more like two thirds the way.
If one draws a line from Chicago south to New Orleans, one divides America into a consumer-poor territory west of the Mississippi Valley, and a consumer-rich territory east of it. In the east, the population gradually rises until one approximates the densities of western Europe, the world's richest multi-nation market overall.
In the old days, going back to 2000, there was little choice. Asia was pumping out products America wanted and they were being trucked or railed east from Los Angeles, Long Beach and Oakland. A smaller portion bound for northern cowboy country and Nebraska and the Mormon lands of Utah that went through the ports of Seattle, Tacoma and Portland.
In 2005, the Georgia Ports Authority that runs the Port of Savannah, on the Savannah River 18 miles from the Atlantic, started to promote the "all-water route", pushing ideas like "keep in on the water for free warehousing". The core of their belief was on the then current state of the Panama Canal and how much cheaper it would be to avoid costly overland road and rail haulage and put into Savannah directly, where it could transit over well-trodden and comparitively short hauls to consumer-rich population centres - certainly enjoying much shorter hauls than those offered from the US west coast.
Novel as the new promotion was, it lacked speed, but the Savannah salesmen switched ground. As Asian import volumes rose dramatically, they were less of a novelty and more of a staple. Forty years before, only the rich bought imported goods - but now everyone did as Asia provided the cheapest and best clothing and footwear for the money available anywhere.
For such commodities, as these goods were rapidly becoming, speed of delivery counted for little. What mattered was availability. Morever, the importers most responsive to Savannah's "all-water" blandishments tended to be high-volume big box retailers, the likes of Walmart, Target and Hotpoint.
From this sprung the "Four Corners Concept", which involved retail giants setting up massive distribution centres - or DCs - and using EDI (electronic data interchange), which was by now was a mature technology and utilised to it fullest extent. With efficient road and rail connections from the DC, speed of delivery by sea became irrelevant just as long the reservoir of goods at the DC-level could be maintained. The advent of online shopping was a DC-friendly development.
Of course, the "four corners" refers to the four corners of the continental US, or "Lower 48". But in truth the main focus was on those in the eastern part of the country where the customers were and where the cargo wanted to go.
In 2018, the ports of Savannah and Houston - another big beneficiary of the Panama expansion - saw the sharpest growth in imports from Asia among the 10 largest US ports.
Throughput of Asian imports expanded 11 per cent at Savannah compared with 2017, while Houston's volume surged 19.6 per cent, driving more inbound goods from the west coast to the east.
Savannah's 0.45 percentage point market share gain of east coast Asian imports contrasts with New York, which lost 0.32 percentage points of market share, and Norfolk, the third-largest east coast gateway, which lost 0.62 per cent percentage points.
Calfornia because of its heft and wealth, will remain prize gateway for Asian imports, but unless the largely empty states of Arizona, New Mexico, Nevada, Utah, Idaho and Wyoming begin to fill with consumers, the US west coast transshipment role is already diminishing as cargo is syphoned off through Panama and to a less extent Suez.
Sino-US trade war storm spreads to U.S. ports

The Sino-US trade war has made further waves, with the two countries once again offering mutual tariffs, the United States West Bank Port import and export volume has plummeted, the future will threaten to involve the employment of port workers.

U.S. port industry sources point out that most of the goods handled by the U.S.-West Port are Chinese import and export trade goods. With the outbreak of Sino-US trade war and the contraction of cargo volume in the United States and the west, local port workers may face an unemployment crisis in the future. The jobs offered bear the brunt of Los Angeles and Long Beach Harbor, which accounts for about 1/9 of the Southern California region. And the port and the airport, both as China's trade gateway to Seattle, are more likely to be hit by Los Angeles and Long Beach twice times.

In addition to port workers, producers, retailers and agricultural farmers will also be affected by trade wars. Industry insiders pointed out that the shelf life of agricultural products is short, can not wait for China and the United States to reach an agreement to set aside tariffs and then put on sale, so farmers are expected to lose heavy losses, seriously affecting livelihoods.

Experts predict that the storm in the Sino-US trade war will not subside in the short term, at least until next year's US presidential election.
At the end of May, shipping rates between China and the United States fell for 48 weeks. Trade and war ships are in danger in the rush season.

Summer is the traditional high season of the shipping industry, but also the main source of profit, but the recent Sino-US trade war tends to be white-hot, the two countries to cross tariffs, let the freight decline, the industry is also forced to reduce traffic, the prospect is overshadowed.

The Wall Street Journal and Reuters reported that the United States raised the 200 billion-dollar tariff rate on Chinese goods in May, and China fought back, taxing 60 billion of dollars in American goods in early June. June-August is the shipping season, when retailers make a big pull from Asia to prepare for the year-end shopping season, and freight costs usually go up.

But this year the situation is different, Drewry Shipping Consultants data show that China Shanghai to Los Angeles, the United States container shipping charges, at the end of May to 1,262 U.S. dollars, the annual decrease of 4%. The index of logistics data provider Freightos also showed that ship freight rates from China to the West Bank of the United States fell to a 48-week low at the end of last month. Freightos marketing chief Eytan Buchman said freight charges on both sides of the Pacific earlier this year were 60% higher than in the same period last year, followed by a straight drop in rates due to overcapacity, tariff frequent storms.

Several large shipping operators have reduced their capacity in recent weeks. Senior executives said weak shipping rates were ominous at a time when data in some large economies were weakening and trade tensions were heating up. The operating chief of the large Asian shipping operators said the situation was a mess and the volume of traffic was in decline, and they had to redeploy their ships to Chinese ports where the goods were not taxed.

A.P Moller-Maersk, chief executive of global shipping, Soren Skou predicted at the end of last month that the new tariffs would probably reduce the growth rate of global container shipping to 1% per cent, the lower end of the company's pre-valuation. He reckons container demand will be reduced by up to 1/3 this year, and the turmoil could be extended to Europe.

Summer is the traditional high season of the shipping industry, but also the main source of profit, but the recent Sino-US trade war tends to be white-hot, the two countries to cross tariffs, let the freight decline, the industry is also forced to reduce traffic, the prospect is overshadowed.

The Wall Street Journal and Reuters reported that the United States raised the 200 billion-dollar tariff rate on Chinese goods in May, and China fought back, taxing 60 billion of dollars in American goods in early June. June-August is the shipping season, when retailers make a big pull from Asia to prepare for the year-end shopping season, and freight costs usually go up.

But this year the situation is different, Drewry Shipping Consultants data show that China Shanghai to Los Angeles, the United States container shipping charges, at the end of May to 1,262 U.S. dollars, the annual decrease of 4%. The index of logistics data provider Freightos also showed that ship freight rates from China to the West Bank of the United States fell to a 48-week low at the end of last month. Freightos marketing chief Eytan Buchman said freight charges on both sides of the Pacific earlier this year were 60% higher than in the same period last year, followed by a straight drop in rates due to overcapacity, tariff frequent storms.

Several large shipping operators have reduced their capacity in recent weeks. Senior executives said weak shipping rates were ominous at a time when data in some large economies were weakening and trade tensions were heating up. The operating chief of the large Asian shipping operators said the situation was a mess and the volume of traffic was in decline, and they had to redeploy their ships to Chinese ports where the goods were not taxed.

A.P Moller-Maersk, chief executive of global shipping, Soren Skou predicted at the end of last month that the new tariffs would probably reduce the growth rate of global container shipping to 1% per cent, the lower end of the company's pre-valuation. He reckons container demand will be reduced by up to 1/3 this year, and the turmoil could be extended to Europe.
To prevent illegal use of FTA, the customs will strictly check the waste.

"Reporter Chen Weiqiang/Taipei Report" in order to prevent operators from using free trade port area illegal into the storage business waste, the Customs and Excise Department will strictly check to ensure that the goods in and out of the port area in line with the free trade port area to set up regulations.

Taichung Guan Yesterday (four) said that since 106, China has implemented a ban on the import of waste plastics, scrap hardware and other solid waste, the Chinese side of the ban on the waste of goods, has been frequently from other countries to store my free trade port area situation, the customs will be strictly checked, and the industry to export the import of business waste, You should obtain the license documents before you go through customs clearance to avoid punishment, and damage the image of the country.

Taichung Guan Jin (108) in February-April, a total of 29 batches of Aluminium scrap (alu-minumwasteorscrap) were seized in the free trade port area, containing waste wire sections of peeled plastic skins and fragments of waste printed circuit boards, The Central Environmental Inspectorate of the Environmental Inspectorate of the Environmental Protection Department of the Executive Yuan has determined that waste single metal (aluminium) business waste which is not a demand for industrial materials has been ordered to be returned to export in accordance with the regulations, and a penalty of absentia has been imposed.

The Guan said that once the customs seized the suspected waste case, that is, notify the Executive Yuan Environmental Protection Department to make a judgment, if identified as business waste, and the import did not obtain the license documents, in addition to the Business waste import and export management measures tenth, ordered the importer to return the waste to export, and in accordance with the Waste Cleanup Law, section 53rd, NT $60,000 or above 10 million yuan below the penalty of absentia.
Taiwan Freshmen newspaper Shipping Network
the French Haropa Port Alliance composed of members of the, port of Rouen and the Port of Paris three ports will be formally merged into a port, the merger process is expected to be completed in January 2021.

Haropa Union Taipei Office pointed out that the Haropa Port Alliance is composed of three important French foreign trade ports along the Seine-et-marne, Dep. De La River, including the Port of Harvard, Rouen and Paris, and in 2012 Haropa in the French international trade market, to create a substantial logistics assets, The promotion of logistics channels in the Seine-et-marne, Dep. De La River and the development of multimodal transport, so that the international market share of the three ports continue to expand, the three ports and the establishment of a unified port and customs system, in port efficiency and logistics hardware and software innovation, has become a representative example of port integration in France and Europe.

The current prime Minister of France, Edouard Philippe, has officially announced that three ports will be formally merged into one port, the merger process will be fully completed in January 2021, and at the beginning of this year, Catherine Rivoallon has been appointed to set up an executive committee to achieve this goal.

Haropa's bright fiscal revenue was created in 2018, and the fiscal revenue and expenditure allowed Haropa's € 60 billion investment plan, which was set at the end of last year, to be sustainable, including investment in offshore wind farms, the completion of berths 11 and 12th of Port2000, the development of Port2000 River barge access walkways, Its development plan is in line with the EU approach to multimodal transport and is supported by 20% per cent of the EU's financial support, as well as the continued integration of multimodal transport terminal operations, cargo transfer systems and related service management to enable multimodal transport terminals to provide more value-added logistics services and sustainable development plans in response to the significant growth of the seven-2018.

The Taipei Office of the HAROPA Union noted that the volume of container traffic in and out of France and the interior of Europe through the port of Lee had grown by 27 per cent in the past 10 years, mainly from French exports, particularly from France to North America, May Fourth per cent in Africa, 49 per cent in South-east Asia and 48 per cent in Central America.
20190604

Reporter Chen Weiqiang/Taipei reported that "the uncertainty of the U.S.-China trade war continues to heat up, North American routes have triggered market worries, some cargo owners have taken the initiative to speed up shipments, transport demand has picked up, the United States and the West route in Shanghai port ship average cabin utilization rate of more than 95%, some of the full load, the price increase, the spot market

Shanghai Shipping Exchange Statistics, Shanghai exports to the United States and West Basic port Market freight (sea and sea surcharge) last week for 1471 U.S. dollar/FEU, up from the previous period of 13 to seven, the United States and East routes on the average class of shipping utilization rate of about 95%, airlines on the market booking quotation is mixed, some of the airlines watching, Spot market freight rates remained basically stable. Shanghai exports to the United States East basic Port market freight rate (sea and sea freight surcharge) of 2541 U.S. dollars/FEU, and the gap between the previous period is not big.

Overall, last week China's export container transport market demand is stable, affected by seasonal and other factors, some transport market volume has rebounded.

In terms of European routes, the recent economy is generally more stable, the volume of goods slightly, some airlines in the route is still effective control of capacity, supply and demand relations are generally good. Shanghai Port ship average class utilization rate maintained at more than 95%, some shifts full load, the market is expected to rise, spot market booking price to go. Last week, Shanghai's exports to the European basic port market (sea and sea surcharge) were $780/teu, an increase of five per cent over the previous period. The Mediterranean route performance is similar to that in Europe, with increased demand for transport and higher spot market freight rates. Shanghai exports to the Mediterranean basic port market freight rate (sea and sea freight surcharge) of 740 U.S. dollars/teu, up from the previous period of about four ‧.
Taiwan Freshmen newspaper Shipping Network
Interim agreement between employers and employees to return to BC Wharf workers

BC Wharf The two sides reached an interim agreement and the pier resumed operations after a 3-hour shutdown. Photo The pier in the city of Jena. (Gatumba Society)

Update: 2019-05-31 1:45 PM

On the morning of May 30 (Thursday), there was a turnaround in negotiations between the employers and employees of the BC Wharf and an interim agreement was reached, in which 6,500 port workers were granted access to their workplaces after 3 hours of being banned from working in the May 31, 2019 epoch.

The most recent round of negotiations began on May 29 (Wednesday), less than 24 hours before the shutdown notice issued by the employer, and negotiations between the two sides at the Vancouver Centre continued into the evening, but as at 8 o'clock in the morning May 30, As the International Coast and Warehouse Union (ILWU), which represents 7,000 workers, and the BC Maritime Employers Association (BCMEA), which represents employers, failed to reach an agreement before the agreed time, the stoppage order issued by the management came into effect, all 6,500 members affiliated with the union were barred from entering the port and workers were forced to stop working. Except for port operations involving cruise ships or grain terminals.

In Vancouver, dozens of workers camping outside the dispatch centre of the BC Maritime Employers Association began hanging placards protesting the stoppage as the deadline grew closer. And after the deadline (8 o'clock in the morning), began walking around the building to protest. Many of the employees on alert online wore hooded shirts with union badges on their backs.

The shutdown meant that major players at the negotiating table were also unable to comment on which key points prevented the outcome of the negotiations. After a preliminary agreement was reached, the shutdown happened to end at 10:45 A.M., according to a news release from the International Coast and Warehouse Union (ILWU). Details of the tentative agreement will not be released until union members vote to pass, the statement said.

Rob Ashton, president of the Canadian branch of the International Coast and Warehouse Alliance, said he was satisfied with the outcome of the talks, CBC reported, following news of a preliminary agreement between the two sides. "The port is open and my members will be dispatched into the dispatch Hall in the afternoon to dispatch the ship and we need to ship the goods," he asked. 」

Mike, president of the BC Maritime Employers Association. Mike Leonard said the agreement was "fair and balanced, and the result was hard-won for both employers and employees." 」

The union said the shutdown at the port of BC could cost the Canadian economy about 5 billion yuan a day. BC Shipping, which is responsible for shipping goods out of Canada, said the cost of resuming work after the shutdown was also quite expensive. Robert BC, president of the Maritime Chamber of Commerce. "We estimate that the weekly losses due to operational disruption will take one months to recover, so this is huge for the Canadian economy as a whole," Lewis Manning Robert Lewis-Manning, who said after the shutdown began. "Over time, or having to start catching up after we find a solution, there may be some small cost implications for the retail level," he added. 」

In the morning of Thursday, worker Ai looked solemn as he sat in a chair waiting for news. He declined to give his last name but said he was a 51-year-old employee and argued that disagreements over whether the two sides had activated automation at the pier had led to a shutdown. "It doesn't matter to me." I am an old man. But in the future ... "he said, shaking his head.

Ashton has previously said the union's goal is to negotiate collective agreements fairly around automation issues to ensure workers ' jobs are protected. The BC Maritime Employers Association believes that automation has been addressed in collective agreements and that in order to retain jobs in Canada, it is necessary to switch to port automation. ◇
Dong: If the trade war drags on for a long time the global trade structure does not rule out shuffling 20190529

Taipei, 28th (ZXS)--Dong, chairman of the Taipei Computer Association, said the change in the trade war was unexpected, threatening to speed up the manufacturing costs of brand manufacturers and discounting production efficiency, consumer behavior will also be affected, if prolonged, do not rule out the global face of trade structure reshuffle.

Taipei International Computer Exhibition Today from five consecutive days of appearance, the morning held an opening ceremony, after the boy Yin to the media to speak.

Turning to the U.S.-China trade war and the Chinese Huawei Storm, Dong stressed that there was no comment on the U.S. national policy and political level, but pointed out that China's domestic demand market has grown over the past 20 years, not entirely dependent on exports, whether the future Chinese market will be transformed into a domestic demand market, allowing 1.4 billion people to change the physique of the consumer market, Or one of the future directions.

Observing the follow-up development of the trade war, the boy Yin pointed out from the historical experience that when the world confronts, progress is relatively slow, cooperation and peace bring prosperity and progress. He pointed out that from an economic point of view, the United States in the course of negotiations criticized the Chinese network community industry is not open phenomenon, it does exist, the trade barrier part, the United States also has a considerable focus.

He said that this wave of trade war changes to the outside world, how to speed up the thinking of the layout, will become the global industry's dominant. Trade wars are afraid to accelerate the increase in manufacturing costs and production efficiency of brand manufacturers, consumer behavior will also be affected.

If the trade war drags on for a long time, the boy Yin predicts that it will not rule out the process of a reshuffle of trade structures around the world, and that a short-term trade war could accelerate the emigration of local manufacturers in China.

From the point of view of supply chain factory, Dong pointed out that Taiwan manufacturers play an important role in the global demand for science and technology industry, closely interact with brand manufacturers, in the short term Huawei orders or have adaptation and adjustment period, supply chain factory in the past has similar experience, do not worry. Dong pointed out that "supply chain factory does not have to choose Edge Station", business can be done as long as it does not violate national security. However, for the affected end brand manufacturers, "will indeed choose the side Station", because product sales will be affected by intellectual property rights.

With regard to whether global scientific and technological specifications and standards have changed as a result of the warming of trade wars, the lad believes that if two sets of standards are produced, it is not new for the factory to manufacture and develop multiple sets of standards in the past, and Huawei events are not a matter of changes in technical specifications, but Huawei is excluded, which may cause Huawei to be caught off The competition for specifications of the technology industry is ubiquitous, and Huawei is not necessarily degraded as a result, and may have evolved another specification.

From a commercial or consumer point of view, the boy Yin said that Huawei is also a respectable brand manufacturers, showing considerable technology and vitality. On the other hand, the United States is still more than 40 years of hardware and software technology innovators, advocating their rights is also true, the United States and China can further reconcile, to avoid affecting the future development of new industries around the world.

Looking at the Chinese market, Dong points out that global electronics industry parts manufacturing in China for more than 10 years, it is impossible to change overnight, there is no other single source of labor and industrial conditions supply can replace China. Global consumers and manufacturers may be recognized that future production efficiency and costs are different from those of previous manufacturing plants in China.
Taiwan Freshmen newspaper Shipping Network
When Brazilian president Pozonalo took the oath of office this year, many feared that he would not be able to unite the people of the country, only the business community had high hopes for him. But after nearly 5 months, the government has made a series of mistakes, and the business community's original hopes have begun to burst.

Pozonalo (Jair Bolsonaro) said during the campaign that he knew nothing about the economy. When he came to power, he handed over all the decisions of the economy to Gerders, the economy minister, to save Brazil's economy from a possible recession, and the market was passionate about the prospect of a looming liberal reform, but the Government committed a series of mistakes, including policies and appointments, Sparking internal political strife and a lack of leadership in Congress, deepening growth difficulties and seeing no signs of economic recovery.

As a result, most analysts will halve Brazil's growth expectations, and it is widely believed that Brazil's economy will not grow significantly until 2020.

Jim O ' Neil, chief economist at Goldman Sachs, proposed the BRIC concept for the first time in 2001, bringing 4 countries with promising economic prospects, including China, India, Russia and Brazil, as representatives of emerging markets.

His 2003 BRIC study predicts that the 4 countries will rank among the world's strongest economies in 2050. 2010, as South Africa became a full member of the cooperation mechanism, collectively known as the BRICS countries.

However, Brazil's economic performance has been weak for nearly a decade, with 2 consecutive years of crippling recession in 2015 and 2016 tightening the economy by nearly 7%, followed by a slow recovery, with the economy growing at an annual rate of only 1.1% per cent in 2017 and 2018.

Brazilian laborers suffer

The negative news is not just this: since the beginning of this year, economists have halved their expectations of Brazil's economic growth in 2019, not much different from what has happened in the past 2 years.

Brazil's economy is growing slowly, suffering Brazilian workers, and the unemployed have increased from 7.6 million in 2012 to 13.4 million this year. But Pozonalo believes the figure is undervalued and the reality could be worse.

Official figures show that 28.3 million people do not work formally or accept jobs with lower working hours. At the same time, fewer people are working in formal jobs, labour wages are barely catching up with inflation, and prices in Brazil have risen by 25% per cent in the last 4 years.

Brazil's currency and stock market performance also failed to live up to market expectations. After Pozonalo confirmed his election last October, Brazil's strong currency rose, showing confidence from foreign investors, but now sees a bleak outlook, with the currency and stock markets, which generally predict the pace of growth in the real economy, close to the same level as at the beginning of this year.

The main consensus between market analysts and members of the Pozonalo government is that during the Rousseff of the former president, Dilma Rousseff, the state spends more than it earns on income and creates a fiscal deficit; the economic crisis has led to a vicious cycle of falling incomes and taxes, inducing a crisis in household and government debt.

After Rousseff was accused of concealing the fiscal deficit, violating the reprioritizing liability law, and after being impeached by Congress, all efforts by the Brazilian Government focused on reducing the fiscal deficit, one of the important reforms being the pension system.

During the boom, Brazil's debt accounted for about 51% of the size of its economy, and the growing tax deficit raised debt levels to 77.1% today.

The Brazilian government says that if nothing is done, the overall debt size will reach the size of the national economy by 2023.

It is estimated that China will import 10 trillion of dollars in services over the next 15 years. Predictably, the opening up and development of China's service trade will not only add new momentum to the high quality development of China's economy, but also bring great opportunities for development to the world

When it comes to trade, people usually think about the import and export of goods. In recent years, with the tilt of the global economy towards the service sector, especially China's economic restructuring, trade in services has become increasingly important, both for the world and for China. From May 28 to June 1, the "China International Service Trade Fair 2019" (also known as the "Beijing Fair") was held in Beijing, which is a vivid case of the expansion and opening of China's service industry.
The connotation and form of service trade determine its importance. Under the WTO General Agreement on Trade in services, trade in services includes business services, distribution services, financial services, transport services, communications services, education services, health services, cultural and recreational services, construction services, environmental services, tourism services and other services in a total of 12 major sectors, subdivided into more than 150 subsectors. Services can be traded through a variety of channels, including cross-border delivery, overseas consumption, commercial presence and the movement of natural persons.
The development of services can not only provide a strong industrial base for service exports, but create countless jobs (for example, 86% of employment in the US service sector). Since the value added of services is generally higher than primary industry and secondary industry, the development of trade in services can win higher added value in the global value chain system. Moreover, with the rapid development of information technology, especially the advent of the era of interconnection of all things, modern service industry is more extensive and deeper integration into agriculture, mining, manufacturing, has become a new engine affecting the development of traditional industries and even social management progress. In today's world, trade in services is a sign of industrial progress and a hallmark of international competitiveness.
China is the second largest service trade country in the world, but economic and social development still shows strong demand for services and services trade. The ratio of service value is lower than the global average, and the development of productive services related to industrial and agricultural production, especially R & amp; d and design services, is still lagging behind, affecting the quality level of Chinese manufacturing industry to a certain extent. Therefore, the central government calls for "promoting the deep integration of advanced manufacturing industry and modern service industry, unswervingly building a manufacturing powerhouse", and promoting the high-quality development of manufacturing industry. At the same time, the service industry involving residents ' lives has not yet been able to meet the new needs of the people to lead a better life, especially when the problem of food and clothing has been solved, and the demand for services related to People's health, recreation, education and tourism has exploded, leading to a significant increase in service imports.
China's trade deficit in services is huge, and the deficit has continued to grow over the past more than 20 years, offsetting most of the trade surplus in goods and even affecting China's balance of payments. Therefore, expanding employment, preventing external risks and achieving high quality development all require vigorously developing the service industry, expanding the two-way opening of the service industry, and vigorously promoting the export of services.
"Beijing Fair" set up the world's open development of services trade stage.
In line with the trend of profound changes in the International industrial Division system and value chain system, China has continued to promote the opening up of the service industry in order to meet the needs of high quality and social development. It is estimated that China will import 10 trillion of dollars in services over the next 15 years. This year's Beijing fair, compared with previous sessions, has a higher level of internationalization and a larger scale, further demonstrating the determination of China's service industry to expand its opening to the outside sector.
Predictably, the opening up and development of China's service trade will not only add new momentum to the high quality development of China's economy, but also bring great opportunities for development to the world. In the future, China will not only import more services, but also domestic and foreign investors to invest in China to increase business opportunities, college students Employment and entrepreneurship more active, virtual reality technology, big data, artificial intelligence and industrial Internet and other modern services will be more deeply integrated into traditional industries, significantly improve the level of manufacturing, The living service industry satisfies the material and spiritual life needs of the residents to a greater extent. (The writer is deputy director of China Service Outsourcing Research Center)
The European Union is engaged in trade negotiations with the United States, the European Union countries draw a red line, firmly oppose the United States on the EU to the United States car and parts to implement quotas.

Trade chiefs of EU member States today refuted the idea of US President Trump's proposed quota for EU cars to the United States earlier this month. Trump claimed at the time that importing cars posed a threat to U.S. national security.

Trump announced May 17 that it would delay the imposition of tariffs on imported vehicles and 0 components in the European Union, Japan and other places for 180 days, but said that "domestic competitive conditions must be improved by reducing imports" Trump instructed US trade representative Robert Lighthizer to start talks with the European Union and Japan Letterheizer.

European car Levy 25% tariff pricing will soar

In Brussels, Sweden's trade minister, Ann Linde, told the media: "We are 100% against this"; Mam Armstrong, a trade chief of other EU Member States and executive member of the European Union for Trade matters, also agreed, saying all EU members were determined to defend WTO rules.

The imposition of tariffs on European imports and 0 components by the United States will heat up transatlantic trade frictions between the United States and Europe, mainly 10 times times the total value of European auto products sold to Alcoa, which last year imposed 25% and 10% tariffs on US steel and aluminium, including the European Union in a number of countries.

According to the EU executive Committee, if the United States imposed a 25% tariff on European imports, it would increase the price of European imported cars by 10,000 euros (about NT $350,000).

The European Union's head of trade said today that it is expected to avoid some progress in U.S.-Europe dialogue on imposing punitive tariffs on cars, but the United States must decide whether to start negotiations with the European Union on the widespread elimination of import tariffs, Reuters reported.

EU countries confirmed last month that they would formally launch trade talks with the United States on two fronts: cutting tariffs on industrial goods, and making it easier for companies to prove that their products meet EU or US market standards.

Progress in product Mutual certification mechanism

MAMS, the EU's executive Commissioner for Trade, said the two sides had made progress in the latter, as well as positive messages on conformity assessments and discussions on the potential for regulatory cooperation, which could avoid testing needs in the European Union and the United States.

However, she acknowledged that the two sides had differences on tariff cuts, that the US wanted to include agricultural products, and that the European Union was unanimous in its opposition.

Mam Armstrong said: "Now it is the turn of the United States to start a consultation to respond." 」

Trade ministers in the European Union today also discussed another issue that has strained relations with the United States, which is that the United States blocked the World Trade Organisation's acceptance of the appeals body's personnel appointments. This body adjudicates disputes between WTO members.

The Appellate body has only 3 members left, 2 of whom will cease to function after leaving office at the end of this year. According to the regulations, 3 members are required for any complaint to be heard. (Translator: Xu, Chen Yiwei/kernel: Lu Yingzhi) 1080528
Customs and Excise Department to make more use of the exclusive certificate of clearance 20190527

"Reporter Chen Weiqiang/Taipei Report" The application hen convenience of the exclusive certificate of Customs clearance, the industry can use the "Hong Kong Trade Single Window" (Website: https://portal.sw.nat.gov.tw)/Customs Clearance exclusive Voucher application (DC02), processing the exclusive certificate of clearance application, extension, suspension, Release and cancellation operations, the Customs and Excise Department welcomes more use from all walks of life.

The Customs and Excise Department's "closed trade Single Window" for the refinement of diversified service quality, to create a high-quality user-friendly environment, the special establishment of the "Customs clearance exclusive voucher Registration Center", to provide exclusive customs clearance applications, rollover, suspension, release and cancellation operations, welcome to make greater use of all walks of life.

The Customs and Excise Department said that the exclusive certificate of clearance was used for the Declaration of Information transmission in the Single window of the port of Hong Kong, and that the participating operators included domestic import and export industries, transportation industry, warehousing industry, Customs declaration industry, Contracting Industries, inspection industry, container terminal industry, express delivery industry, free port business, personal or other operators related to the import

The exclusive certificate of Customs clearance was originally issued by the Customs and Excise Network company, and the implementation of the Single Window operation with the port of entry and trade was amended, and the Single Window was applied online or handled by the closed cabinets. In order to seamless integration, to avoid the operator due to the issue of voucher validity caused by the interruption of customs clearance, the Department took the initiative to send e-mail and telephone notifications before the expiry of the voucher, and by the customer service staff throughout the assistance online processing, exempt from the delivery of written documents time and cumbersome procedures, saving the industry's human cost and expenses, effectively enhance
Just happen at Laem Chabang port
Vessel : KMTC HONGKONG V. 1907N on fire .
At least 25 port workers were injured and local people were evacuated following an explosion in a container on a ship at Laem Chabang Port in Chon Buri's Sri Racha district on Saturday morning.
Laem Chabang port director Vice Admiral Yutthana Mokkhao said an urgent investigation was being undertaken to determine the contents of the container. The Hong Kong ship was docked at A2 port, the director said.
At the time of explosion, about 8am, scores of port employees were working in the area.
The explosion sent clouds of an unknown white power into the air as well as black smoke from the fire.
It was reported that at least 25 of the workers were sent to a nearby hospital after being exposed to the white powder.
Workers remaining at the scene were seen dousing their faces with water to wipe off the powder.
Zhuhai Group Gaolan port Construction container Terminal estimated annual throughput increased by 1.6 million TEU 20190522

"Reporter Zhou Jia/Taipei Report" according to the relevant units in mainland China, Zhuhai Port Holding group will build a container terminal Phase III project in Gaolan Port to meet the growing demand for transport, with an annual design increase of about 1.6 million TEU.

The news pointed out that as a result of the rapid growth of container transport, in order to improve the capacity of Zhuhai port container passage in mainland China, Zhuhai Port Holding Group Co., Ltd. decided to build the Gaolan container Terminal Phase III project, including two 100,000-ton container berths (hydraulic structure according to the full load of 150,000 tons container ship design), the length of the wharf 858.5 meters , The land area is about 670 meters deep, the design annual transport volume can be increased by about 1.6 million TEU. After the completion of the project, the overall throughput capacity of Zhuhai port port and the comprehensive competitiveness of the port area will be improved.

It is reported that the rapid growth of container traffic in Zhuhai port, the total container from 2008 to 655,000 TEU growth to (2018) 2.308 million TEU, the average annual growth of 13.4 per cent. As at the end of 2018, Zhuhai Port container design through a total capacity of 1.99 million TEU (26 multi-purpose berths, container design year through the capacity of 1.13 million TEU, container dedicated berth four, container design year through the capacity of 860,000 TEU. The total container throughput of Zhuhai port in 2018 exceeded the capacity of the container through 318,000 TEU, indicating that the capacity of the container had been significantly inadequate.

According to an engineering study, the target of Zhuhai Port is 5 million TEU by 2025 and 8 million TEU in 2030.

At present, the second phase of the Gaolan Wharf project, which is currently under construction, has a capacity of 1.8 million TEU and is expected to be completed by the end of this year, when the capacity of the container through Zhuhai port is 3.79 million TEU.


Reporter Chen Weiqiang/Taipei reported that "the global container shipping market ship large-scale effect gradually spread to the Asian near-ocean route, Evergreen International storage and Transportation company Taichung Port Container Distribution yard to enhance the container handling efficiency of pier 32nd and 33rd, especially the introduction of two new type of bridge crane (GC05, GC06), The opening ceremony was held yesterday (22) to become the first wharf operator in Taichung Port to provide container double lifting services, and also to write a new page for loading and unloading operations at Taichung Port Wharf.

Evergreen said that the two new bridge cranes can simultaneously load and unload two 20-foot containers, the maximum load energy of 55 tons, the boom operation distance of 46 meters, can span 16 rows of containers, 6,000 TEU class ship container loading and unloading, compared to the existing operating radius of Taichung Port is shorter single-Crane Bridge Crane, It can effectively improve the energy and efficiency of container loading and unloading operations, greatly shorten the time of ship departure, and reduce the operating cost of aviation operators.

In view of the gradual expansion of the large-scale effect of ships in the container shipping market to the Asian near-ocean route, Evergreen International storage and transportation has actively promoted the operating energy of container terminals 32nd and 33rd in Taichung Port, and in addition to the introduction of new bridge cranes, the port branch of Taiwan Port Corporation was expanded at the end of last year to accommodate larger vessels, To high-quality wharf services, to attract more airlines berthing operations.

Taichung Port is the most important container throughput port in central Taiwan, Evergreen International Storage and Transportation Taichung Port Container Distribution yard combined with evergreen shipping and other international Airlines shipping network, for importers and exporters to provide direct transport services in Taichung Port, and the company's own fleet, with the needs of cargo owners, to provide convenient "home-to-home" container delivery services.
From: Nana.Chang-ITITPE [mailto:nana.chang-tpe@iti-international.com]
Sent: Thursday, May 23, 2019 1:45 PM
To: supernit168@gmail.com
Cc: USA
Subject: FW: [SEALAND] 吉大港壅塞通知
Chittagong port update 22nd May 2019
Dear Valued Customer,
Sealand Asia would like to share the latest development at Chittagong port. We are currently experiencing a prolonged waiting time at the port. Due to Cyclone FANI, Chittagong port had to compromise a few working days which impacted productivity and prolonged the berthing queue. Shortened working hours during thefasting month of Ramadhan has also been contributing to the lower productivity.
This situation is affecting all carriers operating in Chittagong, with most of the vessels having schedule impact of up to 8 days.
At this moment, it is difficult to define with certainty when the current situation will ease off. We continue providing regular updates on the situation, which we hope will assist you in planning your transportation requirements.
Sealand Asia keeps working closely with terminal and port authorities on the matter and will continue to endeavour to alleviate the situation during this challenging period to ensure minimal disruptions to the supply chains of our valued customers.
Should you have further queries or require additional information, please contact your local Sealand Asia representative.
We thank you for your valuable support.
Yours faithfully,
Sealand Asia – A Maersk company
Urgent reminder! Due to port congestion! Customs clearance must be requested within 7 days! Otherwise it would have been abandoned cargo processing!

Philippine shipping freight shippers Please note that the Philippines has a new customs regulations: sea (or air) of goods to Hong Kong (airport) within seven days after unloading, customs clearance must be completed, or it may be treated as abandoned goods!

Manila, Philippines largest port (Manila) port abnormal congestion, sources said, the port utilization rate has reached 100 percent, has been overloaded. In fact as a major container port in the Philippines, port congestion and truck shortages around since last November has been struggling to make the port of Manila. Investors in the Philippines, particularly in the manufacturing sector investor, even as Manila harbor "horrible" congestion, consider moving to other parts of the plant.

On port congestion, in February this year, the major operators in the port of Asian Terminals Inc (ATI), has sent six container ships to help transport empty containers stranded in the port of more than 10,000 empty containers shipped to transfer to Bataan Vegas Hong Kong Asia container Terminals Limited (Asian Terminals Inc.) and Subic Bay Freeport Manila international container Terminal, take to alleviate port congestion. Due to see signs of short-term relief of congestion within the port of Manila, when major shipping companies have already issued a notice to return empty Manila Harbor levy surcharge MRC, and later charged for cancellation.

In early March, Port of Manila to solve congestion problems, has gradually taken a series of measures: shipping delay unloading containers and cargo delays are set Katy punished ranks.

But, after all, can not solve the problem fundamentally. So recently, the customs authorities resorted to the last big move, the original "15 days of clearance" to "must be cleared within seven days off", speed up customs clearance speed, ease port congestion.

Tips

For these Filipino customs announcement on April 26, so the new regulations have begun to implement. Shipping freight shippers in the Philippines, please pay attention to timely send the original bill of lading, especially those with client certificate of origin, prepared in advance, in order to avoid clearance information is not complete because the delay was abandoned cargo clearance process.

(Content reorganization Carry go, Marine Network)
Fire-struck 7,510-TEU Yantian Express arrives in Halifax at last
THE fire-damaged 7,510-TEU Yantian Express has arrived in Halifax, having been diverted to the Bahamas after fire broke out in the hold, reports American Shipper.
The Yantian Express was en route from Colombo to Halifax via Suez in January. All 23 crew members were evacuated the following day with no reported injuries.

The Hapag-Lloyd arrived its original destination, said Hapag-Lloyd's THE Alliance partner Ocean Network Express (ONE) in a customer advisory.The ship departed Freeport, Bahamas, where it had been berthed since February 4 for repairs while en route to Halifax from Colombo. Three hundred and twenty of the 3,875 containers aboard were a total loss, Hapag-Lloyd said."Due to the complexity of the discharge operations in Halifax, it is expected that this alone could take up to two weeks," the customer advisory reads. "Therefore, the focus of the operations in Halifax will be to expedite the delivery of cargo."
China imports of 5 steel products do not balance tax, anti-dumping duty 20190522

"Reporter Chen Weiqiang/Taipei Report" the Ministry of Finance announced that it would not temporarily levy a balance tax and anti-dumping duty on the import of five steel products from mainland China.

The Customs and Excise Department of the Ministry of Finance said that the 14th meeting of the Tariff Review Group of the Ministry of Finance had decided that the government of mainland China did subsidize the fact that imports of specific galvanized and zinc alloy flat rolled steel, carbon steel steel plates, stainless steel cold rolled steel, stainless steel hot-rolled steel, and specific carbon steel cold rolled steels had been initially investigated. And stainless steel hot rolled steel and specific carbon steel cold rolled steel products involved in the case of dumping cases, but according to the Ministry of Economy industry damage preliminary determination, there is no China's industry in the investigation period continued to suffer damage, so the goods involved do not apply temporary levy balance tax and anti-dumping duty measures.

As the mainland Chinese government did not reply to the countervailing questionnaire, according to the balance tax and anti-dumping duty implementation measures 21st provisions, taken into consideration of the United States Department of Commerce on the mainland China corrosion resistance steel balance measure case, the mainland China stainless steel steel balance measures related to the determination report, found that the mainland government subsidy rate of Shi Sanliu to 51 · 32 per cent; the two cases of stainless steel hot rolled steel and specific carbon steel cold rolled steel are based on the export prices of the goods involved in the export to China, and the dumping margin is calculated at Hili Liu Ba to Sanliu Qishi per cent.

The Commissioner for Customs and Excise said that under 19th/two of the subsidy and balance measures agreement and anti-Dumping agreement nineth and article, if the levy is less than the balance tax on the total amount of the subsidy or the anti-dumping duty below the dumping margin, it is sufficient to exclude the damage to the domestic industry from the low levy.

In order to take into account the development needs of the upstream and downstream industries of steel products, the Ministry of Finance has requested the Department of Economy to provide a preliminary determination of the difference in damage rate in the five cases, taking into account the practice of the European Union and Canada; 10 according
Taiwan Freshmen newspaper Shipping Network
The world's three largest shipowners ' organizations strongly oppose the trade war 20190520

"Reporter Chen Weiqiang/Taipei Report" including the International Shipping Association (ICS), the European Community Shipowners Association (ECSA), the Asian Shipowners Association (ASA) and other three major shipowners ' organizations issued a joint statement condemning the United States-inspired trade war, and called for trade to follow the World Trade Organization (WTO), Rather than guided by American national interests and protectionist instruments.

According to the joint statement, the three major organizations have expressed to the WTO that the shipping industry will remain committed to upholding and promoting the world's free trade policies and principles, and stressed that since 2017, trade measures to restrict imports have increased seven times times, and by 2018, the United States-led countries and regions around the world have implemented a total of 137 protectionist measures, That is, global trade will add $ more than 588 billion in additional costs.

The expansion of trade restrictions has led to many uncertainties and undermined global trade efficiency and sustainable development in various countries. This is particularly evident after the US decided to raise import tariffs on some goods from China.

The three shipowners ' organizations recommended that due consideration should be given to the removal of any retention measures for maritime shipments in force, as well as other similar trade restrictions, in order to enhance the competitiveness of the national economy and to enable local exporters to have access to effective maritime transport services. Oppose possible maritime transport of energy products, raw materials, foodstuffs and manufactured goods and products, national or regional cargo retention measures for international navigation.

Under-Secretary-General ICS stressed to the WTO in Geneva that global economic growth depended on WTO organizations, particularly global maritime trade, which currently exceeds 10 billion tons of goods per year, and that the efficiency of the shipping industry depends on a rules-based trading system. However, the recent WTO model has been criticized and threatened by some Governments, including the United States, which has weakened the role of the WTO as a regulatory body for international trade.
India's trade deficit expands in April and will expand exports through Sino-US trading War

Official figures released in Wednesday showed India's export growth slid to a four-month low of 0.64% per cent in April as shipments of engineering products, gems and jewellery, leather and other products fell and the trade deficit widened to a five-month high.

Imports rose 4.5% per cent to $41.4 billion, the highest level in the past six months as shipments of crude oil and gold surged this month.

Trade figures show 26 billion of dollars in merchandise exports and 41.4 billion of dollars in imports in April, leading to a trade deficit of $15.33 billion, the largest deficit since November 2018.
The country's merchandise exports were negative because they were being reviewed in key areas such as engineering, gems and jewellery, leather, carpets, plastics, marine products, rice and coffee. It follows an export growth rate of 0.34% per cent in December 2018.

Trade experts say the ongoing trade war between the United States and China will help India take advantage of the two countries ' export opportunities in areas such as clothing, agriculture, cars and machinery.

Rakesh Mohan Joshi, a professor at the Indian Institute of Foreign Trade (IIFT), said the United States was widely targeting intermediate components from China, particularly mechanical and electronic products, while China was targeting American cars and agricultural products, including soybeans.

"These areas offer great opportunities for India. India is facing a huge opportunity in the apparel and garment sector, as it is the only country in the world to match the size of China's business after China and integrate supply chains for global customers. "

He added that India needed to take advantage of the opportunity to significantly increase its exports, particularly in the information and communications Technology (ICT) and automotive industries.

"In order to make effective use of these emerging opportunities, India needs to carefully develop its strategy and implement it seriously at the grass-roots level," he said. "

The Indian Federation of Export Organizations (FIEO) holds a similar view, saying India is benefiting from a trade war between the United States and China.
Brazil's vice president's departure visit to strengthen economic cooperation in U.S.-China trade war
Latest update: 2019/05/17 09:29





(Central News agency reporter Tanya. Mausoleum Sao Paulo 16th), Brazil's vice president Morau today on an official visit to China. Speaking to Brazilian television, Morau said the Brazilian government could strengthen international trade from the dispute between China and the United States, "Brazil must know how to use this moment to position itself." 」
In protest against the Brazilian government's freeze on Federal University agency funds, Brazil 15th national demonstrations, Morau (Hamilton Mourao) 16th still as originally planned to visit China. He said before the line that yesterday students and union groups protested against the government's demonstrations and did not destabilize the government.
Morau, who departs 16th afternoon, will meet with Chinese President Xi Jinping to promote cooperation between the two emerging economies. Morau will make a short stopover in Italy and Lebanon before arriving in Beijing.
In a visit to Brazilian television (TV Brasil), Morau pointed out that the Pozonalo government has a clear convergence of American democracy with the United States, but also has enough pragmatism to understand China's importance to Brazil's economic development.
In Beijing, Morau will meet with Chinese Vice President Wang Qishan and meet with Wang Yang, chairman of the National Committee of the Chinese People's Political Consultative Conference.
During his visit, Morau will participate in the 5th meeting of the China-Brazil high-level coordination and Cooperation Committee held on 23rd and attend various business forums and cultural events.
During his stay in Lebanon, Morau will visit a joint frigate that joined the German, Greek and Turkish navies earlier this month to hold multinational exercises in Lebanon.
Chinese Foreign Ministry spokesman Geng Shuang recently pointed out that Brazil and China are the largest developing countries in the Americas and Asia, with mature and strong relations, and in recent years have established successful partnerships in the fields of trade, investment and finance, bringing benefits to both sides.
This year marks the 45 anniversary of the diplomatic relations between China and Brazil, and China hopes to strengthen political mutual trust and deepen friendly and mutually beneficial cooperative relations among the two strategic partners.
Relations between China and Brazil have been Pozonalo since Jair Bolsonaro, Brazil's president, came to power in January. During the campaign, Pozonalo China metaphor as "a predator who wants to dominate Brazil's strategic industrial sector." 」
After that, MO became a reconciliation figure between China and Pakistan. Morau has repeatedly said that Brazil intends to keep in touch with China, its main trading partner, regardless of each other's ideological differences.
For the past 5 years, China has been Brazil's main trading partner around the world and a destination for most of Brazil's raw material exports. China, for its part, has invested heavily in Brazil, particularly in the energy sector, and is interested in expanding the injection of funds into other industrial sectors, such as agribusiness.
In addition, Morau 16th denied that yesterday's wave of protests across the country had the same magnitude as the June 2013 demonstrations, from the beginning to a protest against the price of bus tickets, which later turned into a series of actions against the political class.
Morau said that in the context of all the decisions taken by the Government, particularly pension reform, which was approved at the end of July and early August, it is likely to change market economy expectations, when the resources frozen will return to universities and other areas.
Morau acknowledged that the government's failure was to fail to communicate the freezing measures in an objective and correct manner to the population, classifying the protests as a "natural response" to the population, but echoed president Pozonalo's criticism that some people and trade union groups used the demonstrators as a political tool. (Edit: Feng Zhao) 1080517
China - ASEAN Intermodal Transportation to start shipping version

[Reporter Chen Weiqiang / Taipei】 China and ASEAN Logistics Association, a coalition of "mainland China - ASEAN Intermodal Transportation" was officially launched, the alliance with Singapore Guangxi project focus of cooperation "in the new Nanning international logistics Park" to promote the future goal is to make more use of the industry in Southeast Asia "in mainland China and Singapore third new government cooperation project (Chongqing) strategic interoperability demonstration "under the item" land and sea new channel. "

"The new channel land and sea," the main line, extending from Chongqing to Guangxi Beibu Gulf, through land and sea multimodal transport links to Singapore and Southeast Asia region, and the direction of development stage, will include expanded channel coverage in Southeast Asia and the promotion of north cargo flow.

At present, "the new Nanning International Logistics Park" has attracted Wan Wei logistics, Swire Cold Chain, BES Huitong, Fosun Sinopharm, Jinqiao bonded and other Fortune 500 companies stationed.

Launch ceremony, Singapore's Minister for Manpower and Second Minister Yang Liming stressed that the Ministry of Interior, in cooperation with the Singapore Guangxi closely, and with land and sea further boost with the new channel, Singapore and Guangxi cooperation will enter a new period of development, can bring along the country huge business opportunities to further promote China and ASEAN economic cooperation.

"The new Nanning International Logistics Park," the owners of Singapore Pacific Shipping Group, its Zhihangzhuxi Teo Siong Seng noted Union will set up liaison offices in the logistics park, to the members referred by ASEAN Logistics Association countries' land and sea new channel "in order to attract more industry to use, and thus enhance freight East Concord Chinese mainland and western Central Asia.

In addition, Singapore and Guangxi enterprises also signed seven cooperation agreements, including Guangxi Beibu Gulf International Port Group, COSCO Shipping Group and PSA co-construction of Qinzhou Port, Guangxi Investment Group and Singapore grid step (Grab) Technologies Sign investment cooperation agreements and strategic cooperation agreements Guangxi Liugong Group and United Overseas Bank of Singapore signed.

Layout Global Route yangming Shipping established Indonesian subsidiary 20190516

Reporter Zhou Jia/Taipei Report "Yangming Shipping Co., Ltd. (referred to as yangming) is optimistic about economic development in Southeast Asia and in response to the government's new South policy to expand investment, with joint venture partners in Jakarta, Indonesia set up its own subsidiary Yangming Indonesia Co., Ltd. (PTYang Ming Shipping Indonesia), and will be formally established this (16) day, the first general manager Yu Yangming Shipping Representative Mr. Zhou Bingying as. In the future, Yangmn Indonesia Co., Ltd. (yangming Indonesia Company) will provide more integrated and convenient container shipping services in the region, continue to cultivate local customers, and expand the development of Yangmn shipping in Southeast Asia market.

Yangming Shipping stressed that with the steady growth of the volume of goods in Southeast Asia, the airlines actively strengthen the route allocation, through the regional network to deepen the transport links, in order to enhance the additional value and economic benefits of airlines. Yangming Shipping is optimistic about the growth potential of the Indonesian market by upgrading large ships docking at Indonesian docks and actively exchanging accommodation with regional shipping companies in order to expand their own trans-shipment network and enhance ship performance. In addition to integrating the surrounding regional business and accelerating the expansion of the outlying islands business, Yangming Indonesia will also contribute to the development and enhancement of the region's import, export and re-export business, which will not only serve local customers in the future, but will also provide a better and more intensive transportation network for customers around the world.

Through its own and joint ventures, yangming Shipping deploys several routes per week to Indonesia, namely, the CTI route to Jakarta (Jakarta) and Sishui (Surabaya), the TSE route to Jakarta (Jakarta) and the SE5 route to the Bay of the park (Belawan) , And also provides SS1, SSX, TPI and other routes through the change of cabin. In addition to direct routes, yangming Shipping also provides trans-shipment services for the trans-shipment of Indonesian cargo to Singapore, Malaysia Klang Port (PortKlang) to connect mother ships and closer links to the global route network of Yangmn Shipping.

Yangming Indonesia also has offices throughout Sishui (Surabaya), Pan Jiang (Panjang) and Palembang (Palembang) to serve local customers.

For the contact method of Yangming Indonesia Co., Ltd., please refer to the following information: PT Yang Ming Shipping Indonesia Cowell Tower 9th floor Suite 901 JI. Senen Raya1 Jakarta Indonesia 10410 TEL: (62-21) |3458660FAX: (62-21) -3458630 E-MAIL:jkt_mgm@id.yangming.com.

Deal with unfair trade Netherlands announced China strategy
Last updated: 2019/05/16 10:41





(Central News Agency reported Amsterdam 15 Dow Jones) according to the Netherlands announced China strategy document, the Netherlands seeks to address China's "unfair trade practices" and both take a "constructive and critical" stance toward China.
According to documents released today by the Dutch Department of State, the Netherlands aims to protect intellectual property and avoid unnecessary technology transfer. File wrote: "In terms of certain key technologies and important raw materials, we do not want to become dependent on China."
VOA (Voice of America) report, released today, "China Strategy" document, the Dutch government set out with the opportunities for cooperation with China worries, expressed cooperation with China is very important for the Netherlands, but the Netherlands must pay attention to the ideological differences between the two countries.
Netherlands Waijiaobuchang Boluo Ke (Stef Blok) said:?.. "If you ask me," We should not fear China do, "my answer is" no "but we must be realistic. We have to facts and knowledge-based, but rather than feelings and image of our past too mild, too gullible. ".
Netherlands China strategy paper wrote:" China is a logical place for itself in the world, but the government believes it should be under a fair competitive environment, in accordance with internationally agreed rules fairly complete. "
files said the Netherlands is willing to expand cooperation with China in the field of" climate, trade, agriculture, transportation, "and so on. But must also pay close attention to "web of espionage and of our values and norms influence."
As the Dutch lawmakers worried about China's growing global influence, but also worried about the consequences of China's influence in the Netherlands derived, Prime Minister Mr Rutte (Mark Rutte) a year ago, promised to propose a strategic response. MPs previously argued that the proposed approach to the Netherlands and the European Union is not clear enough, it is necessary to clear and stand the test of elaboration of strategy.
Today's Dutch Department of State file, wrote: "The Netherlands alone we can not achieve their goals tend to work together with the EU and we rely on in countries in North America, Asia and Oceania minded..."
The Netherlands announced the timing point of China's strategy to upgrade coincided with the US-China trade war, the global stock market turmoil. When the government of US President Trump while trying to exert its influence in Europe, urging European countries to build a fifth-generation mobile network, disable the Chinese telecommunications company Huawei Technologies Co., Ltd. and other equipment. (Translator: Zhang Xiaowen / nuclear draft: Caijia Min) 1080516
Huawei and 70 subsidiary undertakings included in the blacklist of the US Trade
last updated: 2019/05/16 10:27

Reuters reports, the US Commerce Department will Huawei and 70 affiliated business entities included in the list of export controls. The picture shows the Huawei communications equipment exhibition booths. (Central News Agency file photo)





(WASHINGTON 15, NEW YORK, reports) Trump United States government today to impose tough sanctions on China, Huawei Technologies, a new cast of unfavorable factors for the US-China trade disputes, Huawei responded that the United States is "unreasonable restrictions "the Huawei rights violations.
Meanwhile, the US Treasury Secretary Meinu Qin (Steven Mnuchin) said that the recent will go to China to continue negotiations.
Reuters reported that the US Commerce Department noted that Huawei would be included and 70 affiliated undertaking so-called "Entity List" (Entity List). This will prohibit Chinese company in without government permission, to obtain components and technology to corporate America.
US Commerce Secretary Ross (Wilbur Ross) a statement that the decision to support President Trump would "avoid the use of US technology to a foreign entity, the way fear to undermine US national security or foreign policy interests."
Trump earlier today signed an executive order prohibiting US companies use are thought to have national security risk company makes telecommunications equipment.
Although this command is not specifically named in any country or company, but US officials have previously Huawei labeled "threat" label, and actively lobbying its allies not to use Huawei's network equipment 5G.
Huawei has repeatedly denied its products by the Chinese government for fear of spying for the United States, and issued a statement saying, "Huawei restrictions in the United States will not do business with the United States safer or stronger, on the contrary, it will only limit the United States to use the secondary was more expensive alternatives falling behind the United States in building 5G living under the wind. "
"In addition, unreasonable restrictions on the right against Huawei and cause other serious legal problems."
Mei Nuqin Earlier in the hearing in the Federal Senate Appropriations Subcommittee, described last week with a high-order two days of talks with Chinese officials in Washington constructive.
Meinu Qin said: "I expect we will go to Beijing recently to continue negotiations." "There is still much work to do."
He did not say when it might make the trip to China.
After the United States and this world's top two economies, after a new round of global stock markets and mutual levy customs duties heavy selling pressure in recent days on the Chinese government Trump terms have been eased.
Trump yesterday to refute the United States and negotiations have collapsed to say, it sounds also have the opportunity to both sides to reach an agreement rather optimistic. He said when meeting with Xi Jinping Chinese President Xi Jinping relations with the "extraordinary", plans next month to attend the Group of 20 (G20) summit in Japan.
Trump also urged China to buy more US agricultural products.
China has imposed retaliatory tariffs on US agricultural products, which made US farmers worried. For Trump, the US Department of Agriculture district is his main ticket bunker.
US Nong Yebu spokesman said today Nongye Bu has been directly allocated $ 8.52 billion to farmers, as the 2018 assistance program a loop. This program aims to offset China and other trading partners impose tariffs due to losses caused farmers.
China to impose tariffs to offset losses caused by Trump previous government promised to allocate up to $ 12 billion in aid. (Translator: Xu Rui Cheng / nuclear draft: Liu Wenyu) 1080516
Trump offering heavy tariffs on Chinese goods blocked, but the "American-made" hold live it?
Text / BBC News Photography / Su Yijie 2019-05-15


US-China trade war continued to spread, US $ 300 billion listed 13th in the list of tariff retaliation after mainland China, mainland China ready to trade again under the heavy hand, US President Trump to justify tax initiatives, argued that US consumers and businesses, buy American tariff is the best way to get around, but his manner of so many experts could not stand the logic of God, have come out to shelling.


• buy US-made products will be able to avoid the tariffs?
US Cable News Network (CNN) reported that Trump 13th tweets that the US consumers have no reason to pay tariffs, non-tariff if purchased from the State, or is best to buy the product in the United States, you can completely avoid the tariff.
But the fact is, the majority of Chinese mainland goods subject to tariffs is not made in the USA, including clothing and electronic components, and for those few projects have made alternatives for the United States, there are expansion problems due to the lack of US companies like mainland China production capacity, and therefore Trump said "there is no reason for American consumers to pay duty" argument is wrong.
For Trump think American companies can produce with views of mainland China the same size of the product, Oxford Economics chief US economist Dakota said: "This is misleading us from the type and size of the Chinese mainland imported goods, so find an alternative product, at least immediately identify alternatives, become a nearly impossible. "


• expert: US has already lost a number of industries
part of the problem is that the United States no longer has a manufacturing base. A Washington think tank, "the Economic Policy Institute," a senior economist Scott pointed out that in the past 20 years the United States has lost about a third of manufacturing capacity, and there are over 90,000 factories closed, 5 million manufacturing jobs Vacancies have also lost
Scott said: "in this country, many industries have been completely absent, so that we only buy American can not pay tariffs argument is wrong."
Dakota noting, clothing, semiconductors and notebook computers, mobile phones and other electronic products, important, very difficult to move production back to the US. He said, "to find alternatives to these imported products must be established factories", far higher than the company had to pay to hire mainland China interbank American workers, all this will make the cost of production of US companies increased substantially. Moreover, this process would take at least several years, also may not be able to profit.
Image by image Dazhi


• Instead of looking for another country? A short time is not feasible
chairman of the Committee Duiwaimaoyi leaves Shamir said: "think that we can simply replace all the stuff from foreign buyers, and even the idea of overnight relocation of the plant is totally absurd."
Ye Shamir also said on clothing , textiles and other low value-added products, "the work has been transferred to the relatively underdeveloped, high labor-intensive areas," he said, the United States no longer have the infrastructure to produce these products.
Fran Pacific senior vice president of the National Retail Federation said that many of these items are manufactured in mainland China, mainly due to the country's own production, logistics and labor, and refer to other countries is not as suitable for the production of these products in mainland China, one of the main there is a deep-water port in mainland China with the existing infrastructure, "take a long time to replace the production capacity of mainland China."
Fran said area, although some US companies are working to supply chain back to the United States, but overall, the cost of production fewer low place. Many countries want the United States to replace the production of these products in mainland China, mainland China is not as less efficient, and therefore the cost of production of these products will continue to rise.


• Chemical industry large head injury has not hurt China first
suggestion to avoid the tariffs, although Trump appears to be mainly aimed at consumers, but US companies have also led to the tariff pay a higher price for imported products.
US-China trade war one of the most affected US industry, chemical industry, by the double impact of the industry must to pay import tariffs on a number of specialty chemicals from mainland China, mainland China and by the retaliatory tariffs against, limiting its entering a favorable opportunities for export markets to be made.
Figure / China Dongguan Wei Yi metal plastic factory.


President of the American Chemical Manufacturers Association Ebulier pointed out that many US chemical industry indispensable raw materials are now affected by the tariff Trump, and Nanyihuode in places outside of mainland China.
According to a report of the American Chemical Society, published in October last year, mainland China to 11 billion US dollars chemicals and plastic products exports imposed retaliatory tariffs, "the United States of nearly 55,000 jobs and $ 18 billion in domestic activities at risk being. " In mainland China suffered retaliatory tariffs on US products last year, in about 5200, 987 years ago on land belonging to more than 80 billion dollars in exports of chemical products.
Since mainland China since the beginning of June a series of tariffs on US products increased to 25%, the American Chemical Society, head of international trade affairs Buzitewa worried that US companies will no longer be able to price products competitively enter the Chinese mainland market , "25% effective tariff fear the American chemical companies exclude China mainland market."


This article is reproduced from 2019.5.15 "BBC News," only reflect the views of authors and do not represent the position of the Society.
Japanese companies will accelerate the withdrawal of Chinese production line

Japan's Kyodo News reported, in response to long-term of the Sino-US trade friction, Japanese companies are accelerating the withdrawal of Chinese production lines, and transferred to Thailand and the United States.

Kyodo News reported on the 11th, many Japanese companies are pulling out of China the production line. This year, Sumitomo Heavy Industries, exports to the US will gradually gear components production line, moved to Japan from China.

In addition, major Japanese steel companies Kobe Steel also believes that if tariffs expanded to the United States will consider the components of the hydraulic excavator production line, transfer from China to Japan, Thailand and the United States.

The report also pointed out that Mitsubishi Electric, Komatsu, Toshiba and other Japanese machinery companies last year, has been transferred to other countries in part of production lines in China; and with the Sino-US trade disputes from escalating, the Japanese office equipment and optical equipment manufacturer Ricoh also being considered, if photocopier future is also listed as an object tariffs, exports to the US will be the production line moved to Thailand from China.

The last report pointed out as an example to Panasonic, Matsushita last year's profit decreased 40 billion yen (about NT $ one hundred thirteen million), it is subject to the impact of tariff increases and reduced customer orders, which highlights the Sino-US trade disputes in the case of an upgrade, in order to avoid the decline in performance of Japanese companies a big headache situation is likely to continue.
Vietnam Haiphong Xingang International Container Terminal welcomes the largest container ship Wanhai 805 20190514

"Reporter Zhou Jia/Taipei Report" according to the relevant units in mainland China, the Saigon Newport Corporation of Vietnam is located in the Haiphong Newport International Container 11,923 Port of Hai Phong, the town of TEU, and the largest container vessel on board the port is moored at the harbour area, "Wanhai No. No. 805".

The source points out that the "Wanhai No. 805" container ship belongs to Wanhai Shipping, Cosco Shipping (COSCO SHIPPING) and Taiping Shipping (PIL) three corporate alliance, the ship 132,000 tons, the captain 330 meters, often to and from Asia-the United States West Bank route (SEA/CP1/ AC5) on the Haiphong Newport International Container port, along the route: South Nansha-Hong Kong Port-Yantian Port-Long Beach Port-Port Oakland-Yantian port, providing direct service from northern Vietnam to the west coast of the United States, with a reduction in transport time from Guang to 19 days.

Ranwengong, Deputy Minister of Transport of Vietnam, pointed out that Haiphong Xingang International container Port has become an important milestone in the development of the deep water port system in Hai Phong and northern Vietnam. "Wanhai No. 805" berthing, on behalf of the port has been among the top two international ports.

It is reported that this year, April 11, Haiphong Xingang International container Port has welcomed the 8,814 TEU container ship "Northern Jaguar", the captain of 334 meters, in Hapag-Lloyd (Hapag-Lloyd), Ocean Network Express (one), Yangming Shipping three Company alliance on the PN2 route operation, directly connected to northern Vietnam, the United States Tacoma Port and Vancouver Port, Canada, this route will be haiphong to the United States West Bank and Canada's transport time, from Guang to 17 days.
US publication of the list of remaining tariffs on $ 300 billion in total 3805
Last Updated: 2019/05/14 07:51

USTR announced on the 13th of the remaining $ 300 billion Chinese goods tariffs list, including agricultural products, clothing, a total of 3805 item. (CNA drawing)






(Central News Agency reporters Jiang now leaves Washington on the 13th Reuters) USTR announced today China remaining $ 300 billion of goods tariffs list, including agricultural products, clothing, a total of 3805, but does not include drugs and rare earth materials. Section 301 Committee is expected to hold a public hearing on June 17.


After the United States announced on the 10th formal increase from the original 10% to 25% punitive tariffs on Chinese goods to levy $ 200 billion, and the remaining $ 300 billion plan to expand trade tariffs, China's State Council today counterattack, announced from since June 1, to $ 60 billion in US goods coupled with tariffs already imposed tariffs of up to 25% tax rate.


US-China trade war intensified, the Dow Jones industrial average tumbled opened today, plunging more than 700 points. Whistle fell 617 points to close at 25324.99 points, the highest since Jan. worst performance.
United States Trade Representative (USTR) announced today the remaining $ 300 billion of Chinese goods tariffs details. This list, together with the program description, up to 142, detailing the final list included in the tariffs of 3805 food items. (Page 7 onwards)
these food items contain almost all the items not yet covered by the agricultural and livestock products from consumer goods, clothing, household goods, mobile phones, laptops, etc., but does not include drugs, selected medical products, rare earth materials and key mineral and other goods item.


According to published procedures, wishing to apply for an exemption of the industry, companies must be submitted before June 10 to apply to the summary, before June 17 to submit written comments, Section 301 Committee will hold a public hearing on June 17, after the end of the hearing 7 days to submit rebuttal. (Editor: Chen Yongchang) 1080514
intra-Asia trade market momentum is very strong, it is expected that the market will reach an annual growth rate of about 4-6%. However, ports in Asia has widespread congestion ills. To solve the congestion problem, has become a key Asian ports in the future also decide whether to continue to maintain growth. Otherwise, with the increasing amount of goods, processing efficiency can not keep up with the pace, then it would pose a huge obstacle for the further development of the market.
HPH (Hutchison Ports) research and analysis department head Helen Li said: "Because of the nature of intra-Asia trade dictates, Asia, the requirements for ports and terminals, and more emphasis on flexibility and operational efficiency This Yard. bin capacity allocation optimization, and comprehensive arrangements for the ability to dock in transit and other operational processes, have put forward higher requirements, so as to bring a challenge for the operation of the marina. "
Today, the fastest-growing Asian markets the area includes Vietnam, Malaysia and the Philippines. The most that can benefit from the rapid development of intra-Asia trade market among ports, both those that have the export supply, but also the production of goods to the hinterland, in addition to connecting with the developed behind also improve the transport network port. However, despite these favorable conditions, these ports is still plagued by the problem of congestion.
Analysis and forecasting consulting firm IHS Markit according to the global market and industry, to 2020, container transportation volume intra-Asia trade market, will from 2018's 31 million TEU, up to about 34 million 20-foot container.
Although, in the Asian market, flexibility and port cargo handling capacity, more critical than infrastructure and equipment owned by the port, but that does not mean the infrastructure and equipment is not important, precisely, have the appropriate infrastructure and equipment , is to enhance the flexibility and port cargo handling capacity of the foundation.
"The growth momentum was encouraged by people in Asia," Li Chang Yong (Changyong Rhee) IMF (International Monetary Fund, IMF) Asia-Pacific director, said, "But the challenge now facing is how to be able to maintain and strengthen this growth momentum. "
Among all types of trade in goods in Asia, some types of transport of goods other than goods showed a more rapid growth momentum. For example, scrap it recorded a growth rate of up to 20%. And such a rapid growth, partly because China has recently imposed restrictions on the import of waste, resulting in the industry's demand for waste treatment in other parts of Asia except China greatly increased.
In addition, industrial raw materials and consumables is expected there will be around 5% growth. This reflects, in global production and manufacturing, the Asian region is still playing the role of a Xiangdangzhongyao.
"Asia shipping market is very complex, and the movement speed of the goods on the supply chain is also quite fast, also has some other unique characteristics of this market," Helen Li and Hutchison Port of representation.
The Asian markets unique features include: First, the frequency of service is quite frequent; Second, the ship turnaround time (vessel turnaround time) faster to shorten the buffer time in the timetable schedule reserved; Third, for the transit network high degree of smooth connection requirements; four, need the ability to handle time-critical instructions and change request.
In some of the smaller ports in Asia, port congestion and ship stranded due to delays caused by even up to seven days. Some operators in Asia shipping routes pointed out that Thailand's Man, Bangladesh's Chittagong (Chittagong), India Calcutta (Kolkata) and China's Shanghai, congestion is most severe in Asia several ports. In these ports, ships queued into port berth against time, sometimes nearly a week ago.
Although, in part because of port congestion is due to the increasing amount of cargo containers caused, but the shipping company said, low processing efficiency of the port, as well as the lack of local infrastructure, is also caused by factors that can not be ignored stranded in Hong Kong. In addition, if run into bad weather conditions, then the situation is bound to port congestion will be more severe, while in port in eastern China and in particular vulnerable to erratic weather.
First, marina facilities in Asia is a focus of concern. Many small ports in Asia, the lack of adequate land bridge to handle the growing container, which makes the operating efficiency of ships is very low. And a large number of goods if handled less, the problem of stranded ships will certainly become more aggravated.
However, due to the small port of calling these are small vessels, while the smaller ship and limit the number of ports that can bridge the shore investment. "Compared to those on the ship to put the world's main trade routes for vessels intra-Asia routes, the capacity of its relatively small size", Helen Li said.
"Ship on intra-Asia routes used (capacity of around 1,500 TEU) is not only small in size, the length is shorter, which makes it difficult to improve the operational efficiency of the dock ships. This is because, due to insufficient length of the vessel sake , terminal operators even want to put as many of shore bridge could not do anything to improve the processing efficiency ", Helen Li explained.
"In addition, although the Asian markets in the region are using these ship, the requirements for operational efficiency of ships may not be high, but this leads to overall port handling efficiency. Although small because the amount of cargo carried by the ship is relatively small, the required the number of quay cranes operation is also correspondingly less, but the ship's berth occupancy time will therefore longer, "she said.
And with the approach of the majority of the port is different, and the Chittagong Port Mann pursued the principle of "first come first served" in the use of berths, shipping companies are not allowed to use time berth booking in advance. At present, registration of the Chittagong Port Authority (Chittagong Port Authority, CPA), permit anchored Chittagong own ship loading and unloading equipment (geared vessel) there are 57, no ship loading and unloading equipment (gearless ship) is only 7 ships.
IHS's specialized real-time tracking of ships sailing dynamic monitoring system ------ AISLive data also confirms the low efficiency of port operations in Asia, congestion serious argument, and the case of Chittagong is particularly prominent. Real-time monitoring data in June 2018 shows that in Chittagong, once there are 15 container ships anchored floating in the waters outside the port, waiting for inbound calling. Of which seven have been waiting for more than four days, five have been waiting for more than three days, three are waiting for more than two days.
Although, Chittagong has ordered a new quay, but these devices will have to wait to install and put into use. Therefore, the port is still heavily reliant on those ships built handling equipment. Such vessels are provided on the deck of a suspension bridge, capable of self-loading and unloading cargo between the ship and the dock itself, but the operation efficiency is extremely low. Although these vessels comes with either affiliated handling equipment for use in the general cargo berths, container berths can also be linked, but to alleviate port congestion is still not much effect. However, the Chittagong Port Authority has announced an ambitious development plan, the future will be to build a new container terminal and a large deep-water harbor.
Bangladesh's Chittagong Port Mann and Thailand, both of which are river ports. Since the two ports there is a limit on the depth of water, so deep draft ship can not affiliated, but only for a small amount of a small cargo ship anchored, which also reduces the efficiency of cargo handling two Harbor. Chittagong vessels that can be handled, and a maximum draft of only between 6.5 to 7 m, and can ship port of call Man draft slightly larger, at about 9 meters.
In addition, adverse weather conditions and unstable factors also exacerbate the adverse situation of port congestion. Such as fog and strong winds in eastern China, the ship will be anchored to Shanghai and Ningbo Port enormous trouble. In Shanghai, Ningbo and Qingdao Port, fog and strong winds will occur from time to time, impact the operating docks and ships, will disrupt the normal operation of the port, resulting in delays in airline flights. In 2018, Shanghai's Waigaoqiao and Yangshan marina pier has encountered unexpected weather conditions, resulting in delays in the operation of the port delayed for three days. In the meantime, container yard dock can only open for a limited period of time.
In Asia, port congestion, bad weather, as well as a series of chain reactions caused due to wait too long, will cause delays, so that the shipping company lost a lot of transportation time. In order to reduce the delays and wasted time, terminal operators should be undertaken with shipping companies work closely together to optimize the arrangement on the operating procedures, improve efficiency, and enhance the ability of each process to fine-tune, so as to achieve the purpose to meet customer demand.
Hutchison Port Helen Li said: "We will dock with the shipping companies to maintain close coordination links, at any time in order to arrange berths plan to adjust, so it can handle the task of operating the vessel, and dispersed as evenly as possible assessed to each berth. and if the situation berth has changed, we will notify in advance to remind the shipping companies, shipping companies so you can make appropriate and timely adjustments to their schedules and ports of call plan arrangements. " "
in addition, we will also continue with the shipping companies on cargo stowage plan to cooperate in order to its cargo stowage arrangements optimization, turnaround time so the ship can be expected to shorten ", Helen Li expressed.
The flow rate of trade in goods in Asia soon, and local port for flexibility and operational efficiency with high demand. And because due to such characteristics, is now in Asia, the importance of close cooperation between terminal operators and shipping companies, it should be more prominent than ever. Only through cooperation the two sides, in order to truly realize reduce delays and ensure punctuality of shipment.
In order to achieve the goal of profitability, such as Hutchison Port terminal operators should respond positively to customer requirements to improve the quality of services in the Asian region through the continuous construction of technologically advanced infrastructure, continue to provide first-class level of service to expand own network, so that we can better meet the needs of local customers.
"HPH market coverage in Asia is quite high, providing comprehensive services for the Asian intra-regional trade in Asia, we are working to enhance the service capabilities of its facilities to meet the growing new trade in goods brought processing requirements, such as we in Laem Chabang (Laem Chabang), Thailand Pier D building (Terminal D, and Hutchison port Thailand set up unmanned container terminal), is an example ", Helen Li said.
Today, the biggest problem faced by the region Asia trade route, the profit margin is too low, the lack of sustainable income. And if you want to port in Asia to find a solution on this issue, some of the measures described above, may be able to bring some inspiration for them.
Trade tensions continue global air cargo demand growth threatens to be blocked 20190513